When Demi Lovato dyed her dark tresses blonde, everyone sat up and took notice. She's still turning heads wherever she goes as evidenced by her look at the "X-Factor" Season 3 photo call at the Galen Center in Los Angeles, California on July 11.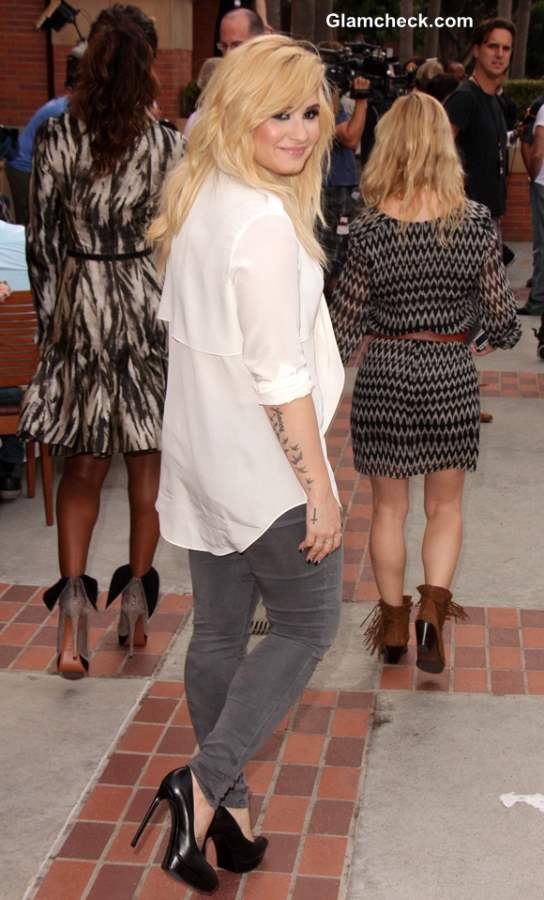 Demi Lovato 2013
But first, a dekko at her uber chic outfit. She sported grey skinny jeans with a white flowy blouse, a lacy black camisole peeking out from the low-cut neckline. She accessorized with black patent pumps and a statement gold necklace.
Simple, casual but easily passable as a formal get-up too. We love!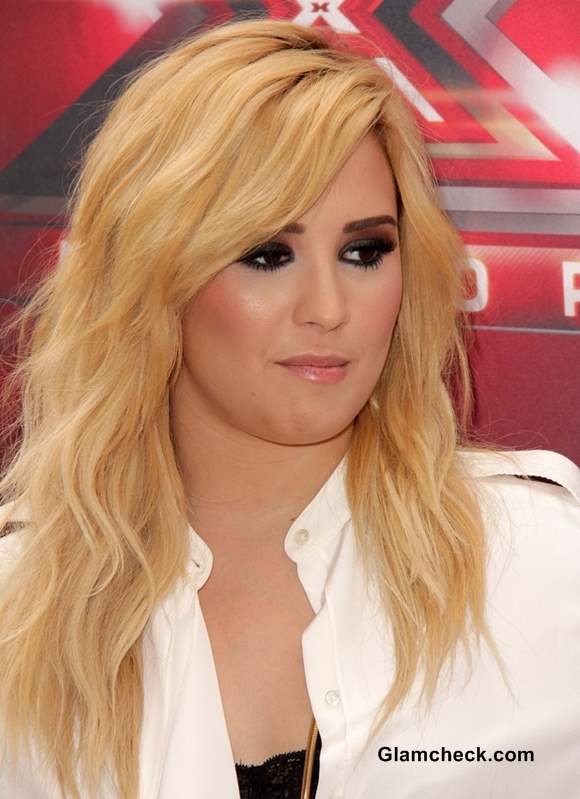 Demi Lovato 2013 smokey eyes blonde hair
Her styling of the look was the only thing really Hollywood about her. Her newly-colored locks were gently curled from root to tip and left loose like cascading waves from a relaxed center parting. They had a fluffy quality about them which gave her a slightly voluminous look.
Her cheeks and lips were just a notch above natural, so it was her eyes that really drew you in. They were heavily kohled and heavily mascarraed. She probably had false eye lashes on too from the look of it. A subtle grey eye shadow graced her eye lids with a darker beige shade coloring where the grey left off right to the eye brows.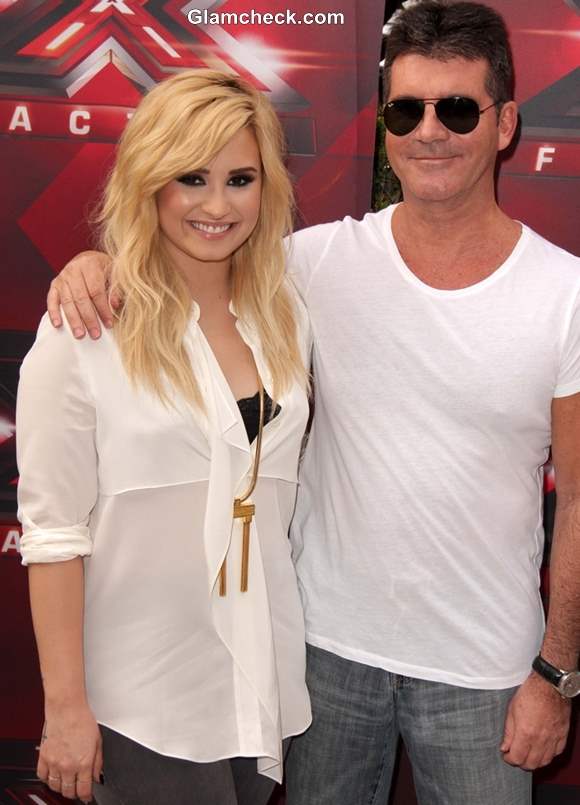 Demi Lovato 2013 Blonde Hair Color
The effect was stellar! It suited her new hairdo superbly too. And what was most surprising was how versatile the vibe it gave off was. Normally, you'd expect such heavy eye makeup to impart a sultry vibe. But Demi looked sweet, sexy, seductive and down to earth all at once. 
Image: Shutterstock