Celebrities usually share a love for tattoos, and this holds true for singer Nicki Minaj as well. However, the star has only one tattoo which she sports on the upper part of her left arm.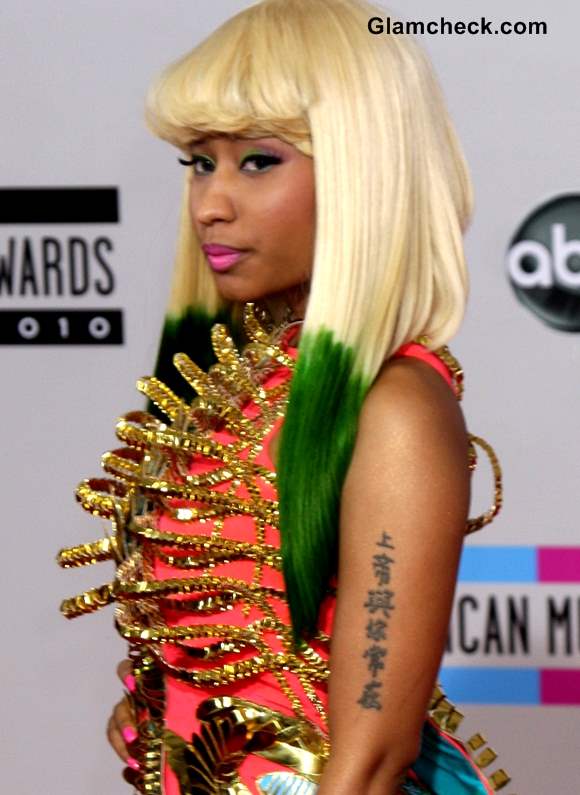 Nicki Minaj Arm Tattoo Meaning
Minaj got this tattoo inked when she was all of 16, so we can say that the tattoo saw her through her meteoric rise to fame.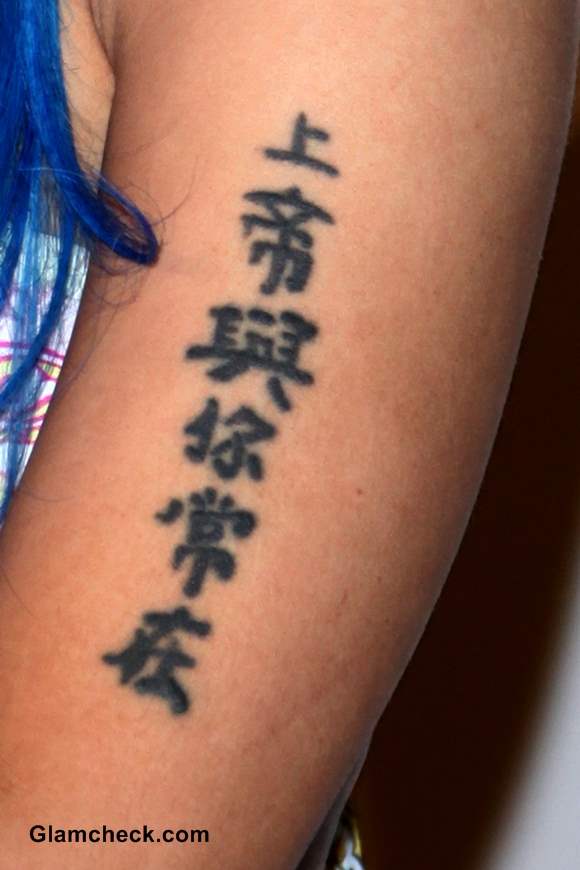 Nicki Minaj Arm Tattoo and Its Meaning
The tattoo features Chinese alphabets which forms the sentence "God is always with you", when translate in English. Well, quite a beautiful statement to make!
We like the tattoo as well as the meaning behind it. 
Image: Shutterstock