There is a timeless quality and classic feel around the white blazer. This is one of the reasons why it never goes out of fashion. It epitomizes style more than trend. However, there are many trendy, yet elegant, ways of sporting the all time favourite white blazer.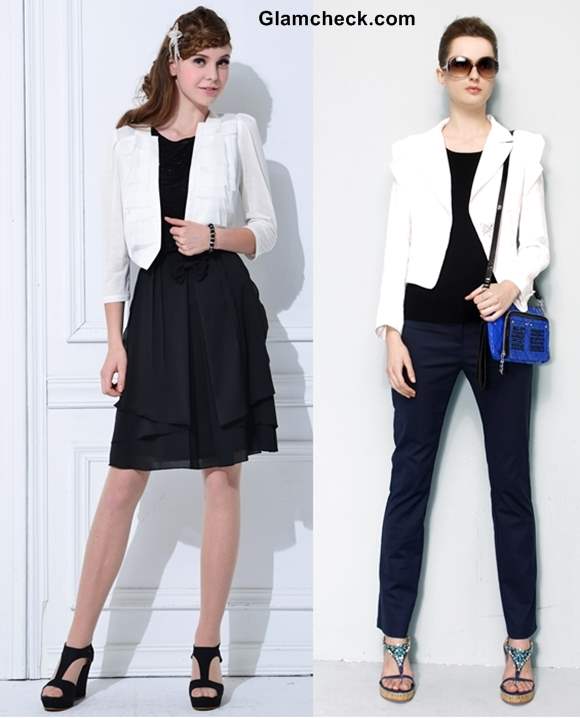 How to wear White Blazer with Black
We look at two ways in which you can wear the white blazer – both paired with black.
Wear White Blazer with a Black Dress
The classic combination of black and white can be well played by wearing a white blazer over a black dress. You can choose a flouncy black dress and a ruffled white blazer as the model is wearing here, or opt for a little black dress paired with simpler white blazer.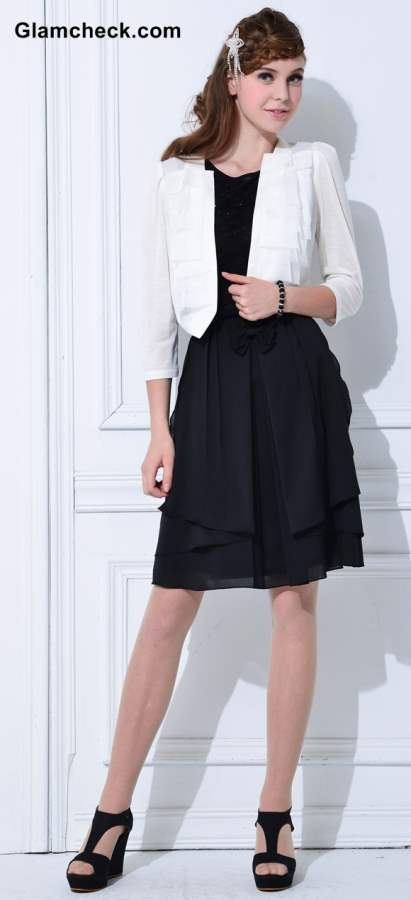 Wearing White Blazer with Black Dress
Other variations could include a longer dress, a skater cut dress, a sheath dress, calf length or even a maxi dress in black paired with the white blazer.
Wear White Blazer with Black Top and Pants
The white blazer can be teamed smartly with a black top and a pair of trousers – preferably in a dark shade like navy blue or black itself. You can opt for variations regarding the top – choosing from slightly formal designs in solid black.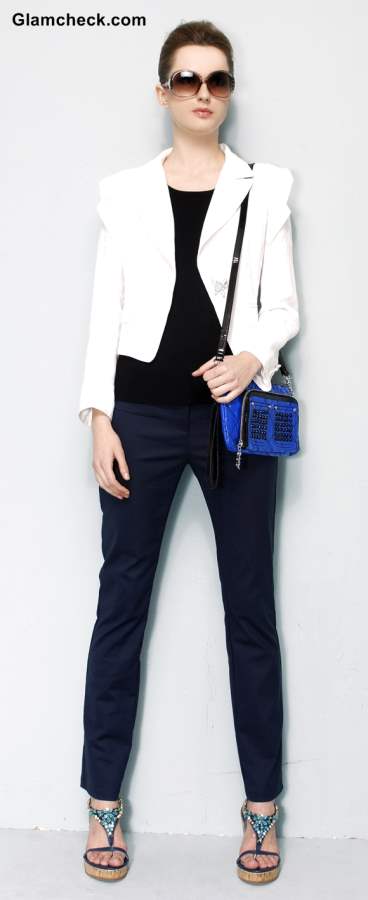 Wearing White Blazer with Black pants
Another variation of this look would be to wear the white blazer with a black jumpsuit.  
As far as the accessorization goes, you can choose to go all black with the shoes and bags or add a bit of color to your two toned ensemble by sporting a different hued accessory.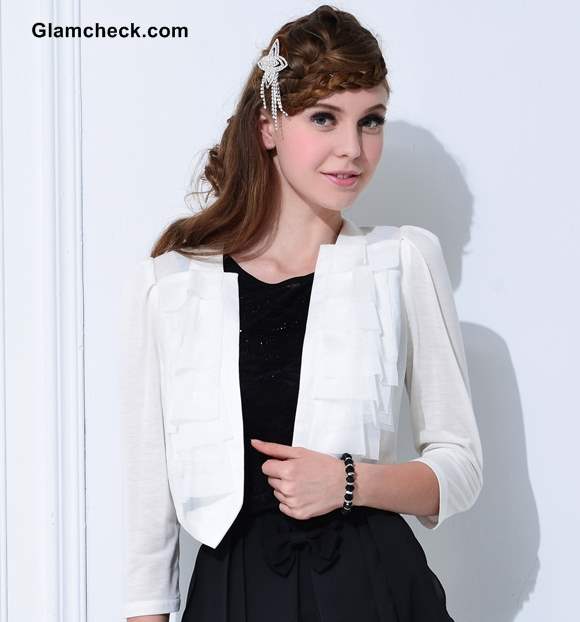 Ways of Wearing White Blazer with Black
You can play with the hairstyles and jewellery according to your preference. However, whatever you do, ensure that you select only those pieces that have an elegant look about them. This ensemble is more formal than funky, so stylize accordingly.
Image: Shutterstock