The blue denims and brown jacket has quite a rock star glam feel to it, for example think Fergie. She is often seen sporting looks akin to the one shown here. You can rock this look for a variety of places and occasions – and, it never goes out of fashion.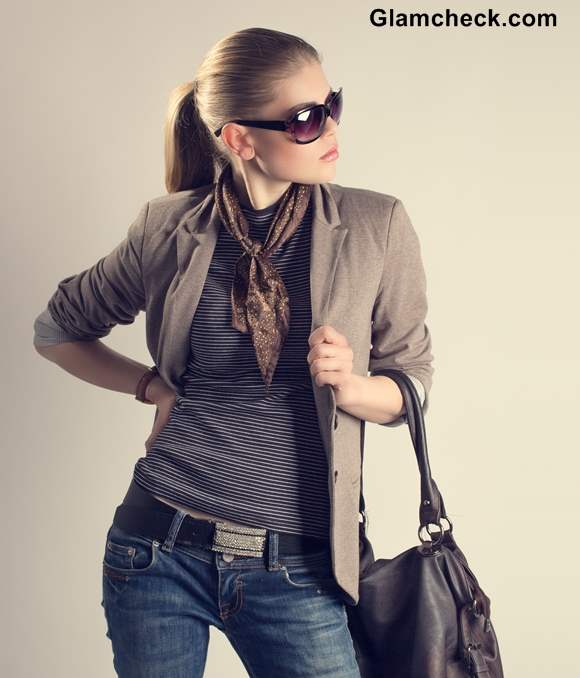 Rock Star Glam in Blue Denims and Brown Jacket
We bring you tips on how to rock the look in blue denims and brown jacket.     
Rock the Fashion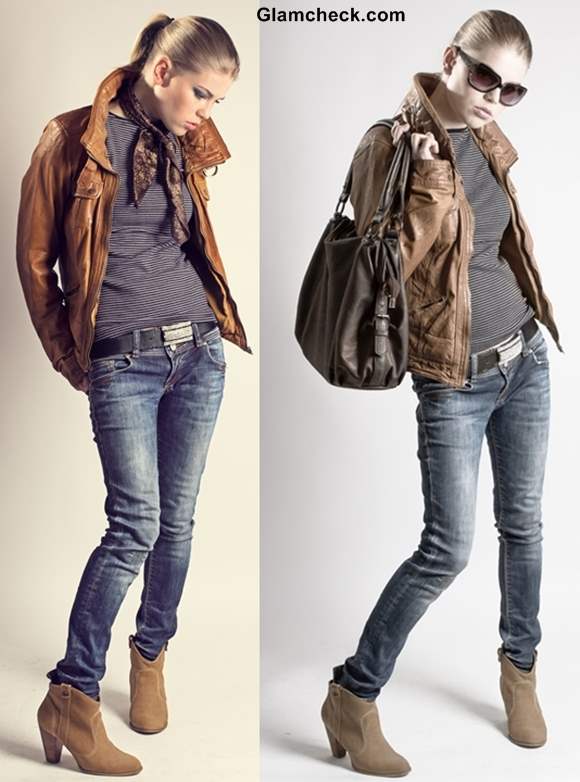 Blue Denims and Brown Jacket – Rock Star Glam Look
This look can be rocked as long as you have a pair of blue denim pants and any type of brown jacket. All you need along with them is a black and white striped T-shirt. You can also wear a solid grey top in case you don't have a striped one. Here, we show you three distinct brown jackets that can be paired with blue denims pants – two of which are leather high collared jackets in different shades of brown; the third is a more formal brown jacket.
Rock the Style:
You can rock the style by wearing a pair of suede booties. A black belt with a big buckle will add more definition to the waist. The blue denims and brown jacket look is well complemented by carrying an oversized bag, as seen on the model in the picture. A scarf tied around the neck adds to the style, and oversized black shades compliments the rock star element.
Rock the Beauty: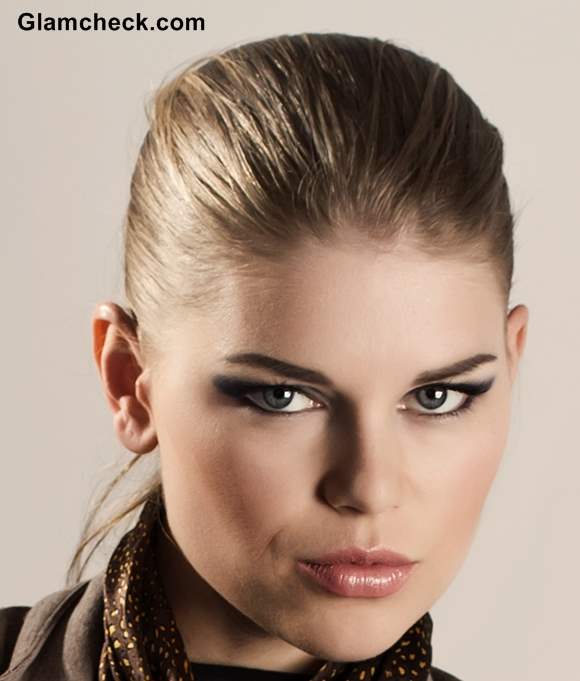 Nude Makeup with Ponytail Hairstyle
The hairstyle should comprise of a back combed high ponytail. This brings sleekness to the look. Elongated smokey eyes and nude lips complete the makeup.
Glamcheck's Rocking Tip:
If you are not too comfortable wearing a leather jacket then you can always opt for a faux leather one.
Instead if blue denim pants, this look can also be rocked with a blue denims short skirt.
One can also wear boots in place of booties. 
Image: Shutterstock