Actress Ashley Scott showed off her toned figure in a bodycon dress at the Planes premiere at the El Capitan in Los Angeles, CA 
Clothes: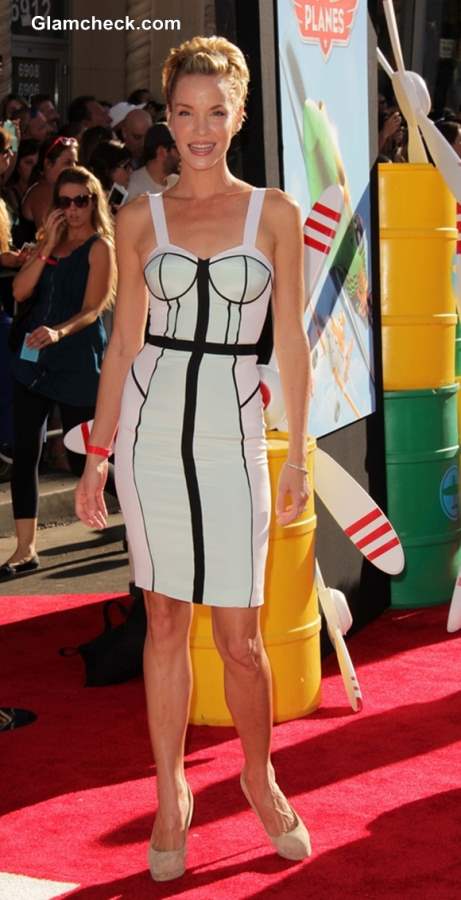 Ashley Scott in Black and White Bodycon at 'Planes' Premiere
The blonde beauty wore a tight fitting bodycon which ended a little above her knees. The black lines on the white dress gave a nice monochromatic touch. We also like the bustier print which made the dress look specially made and fitted for Ms Scott. The attire was the right mix of chic and spunk. Vertical lines usually add a slimming illusion to an outfit, and this held true for the dress the Jericho star wore – not that she isn't slim to start with! The fit of the dress also highlighted her curves.
Accessories: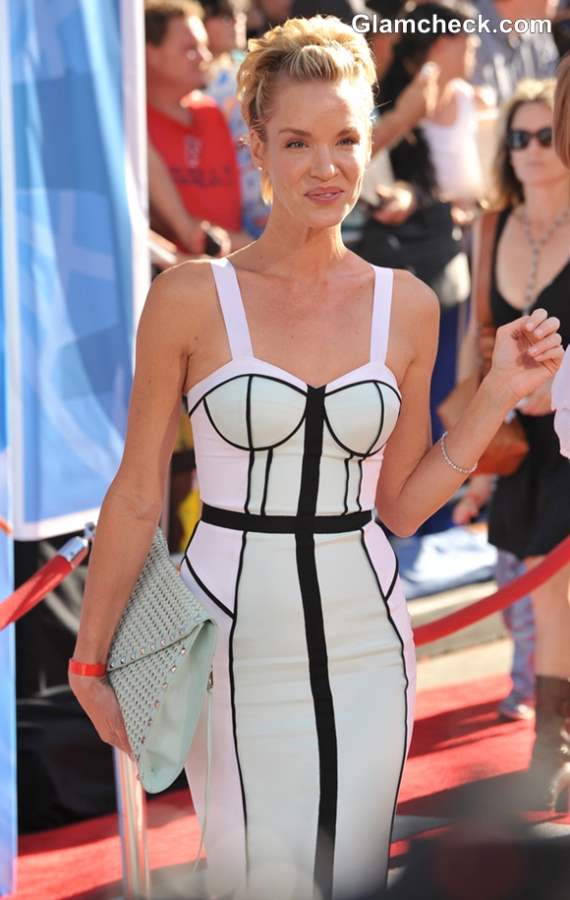 Ashley Scott 2013 at 'Planes' Premiere
Ashley's feet were enclosed in nude pumps. She wore a dainty bracelet on her wrist and solitaires on the ears. A big envelope clutch in green and featuring silver spikes along the edges added the finishing touch to her ensemble.
Hair & Makeup: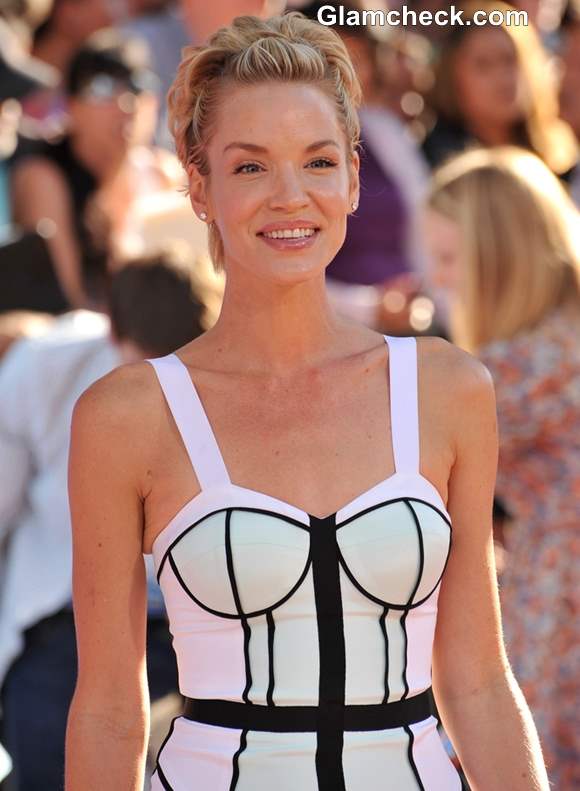 Ashley Scott 2013
The hair was done up in a wavy updo. The makeup was kept minimal with mascara on the eyelashes and a touch of glossy lippy. You can't miss the radiant glow on the face; it alone made the leggy blonde look fabulous. We don't know if it is makeup or good skin – but, whatever it is, we love the effect.
Glamcheck's Verdict: Ashley Scott looked stylish and appropriately dressed for the day event. The print on the dress was of course the highpoint of her look.
Image: Shutterstock