Actress Natalie Gal was a much-welcome boost of cheer at the Los Angeles screening of "JOBS" at the Regal 14 Theater in Los Angeles, California on August 13.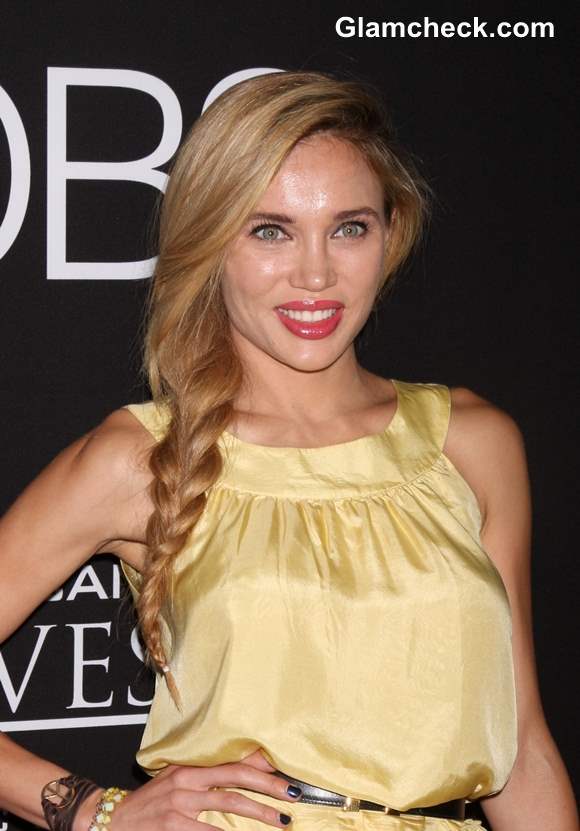 Natalie Gal in Side Braid hairstyle 2013
The lovely lass chose a yellow outfit for the event, the color just a few shades lighter than her blonde locks. It was, however, her hairdo that garnered more interest.
Side-swept braids are hardly new but we're always enamoured by how gorgeous the do looks every single time we come up on it. Natalie too chose the seemingly ubiquitous hairstyle for the screening.
Her smooth, sunny tresses were fashioned into a braid that sat over her right shoulder, thick where it stemmed from the crown and reducing in size till it got to the very tip where it was tied off with a tiny elastic.
What's really cool about the side braid is how effortlessly it takes on the vibe that the wearer is trying to exude. Whether it's red carpet glam, casual chic or no-nonsense businesswoman, this do can take it all and round off a look like few other hairstyles can. It's no wonder that Natalie's day look appears to have such a perfect finish. 
Image: Shutterstock