The denim shorts are one of the most versatile pieces of clothing owing to the various ways it can be styled. One can make it look laidback and hippy or trendy and chic – all depends on the look of the complete ensemble.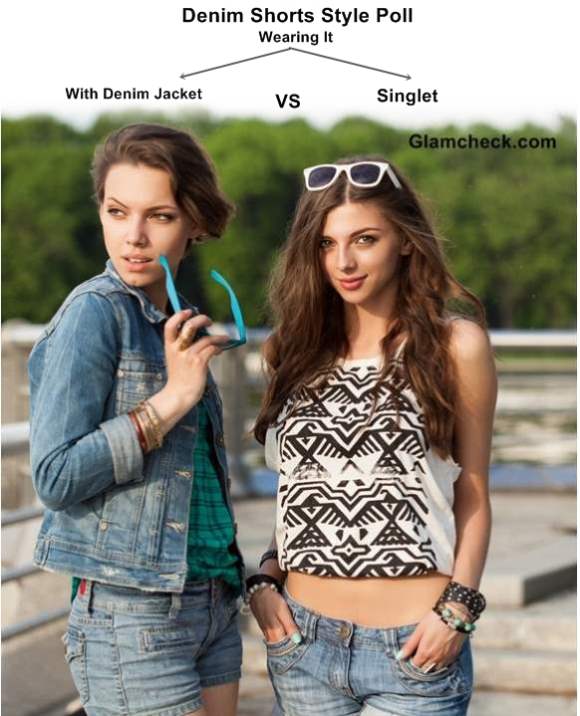 Denim Shorts Style Poll – Wearing It with Denim Jacket VS Singlet
Here we bring you two options of wearing the denims shorts – with the denim jacket or a singlet.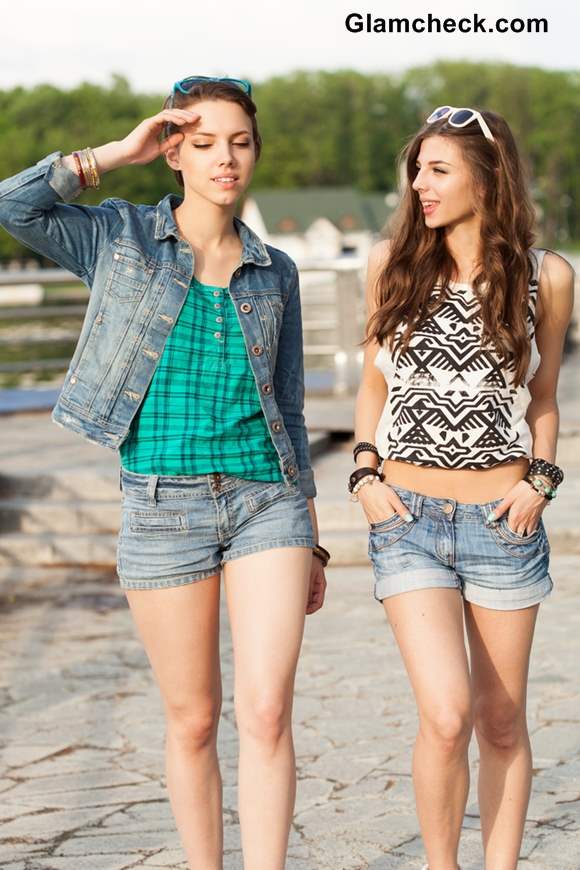 Wearing Denim shorts with Denim Jacket VS Singlet
Pairing the denim short with a singlet gives the effect of smart casuals. The right pair of footwear and accessories adds to this quality further. The denim jacket and denim shorts combo has a more preppy feel to it. One can also wear the denim jacket on top of a singlet to achieve the two in one look. The jacket can be worn or removed according to convenience or comfort.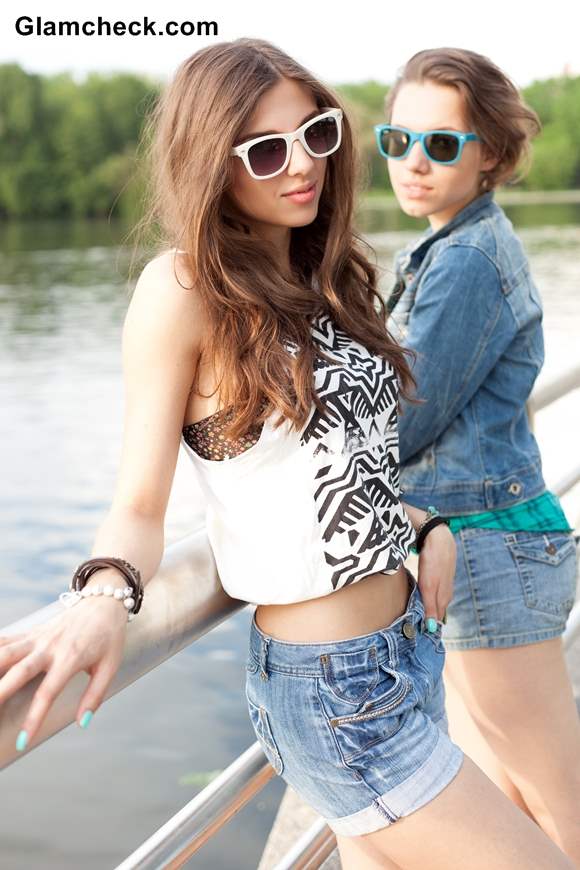 Wearing Denim shorts
We feel both the style options, namely wearing it with a denim jacket or a singlet, are good choices. However, which look would have your votes in this style poll?
Do check our section on how to wear denim jacket with shorts for more stylization tips. For variations of the singlet denim shorts look see the white vest-denim shorts combo. 
Image: Shutterstock