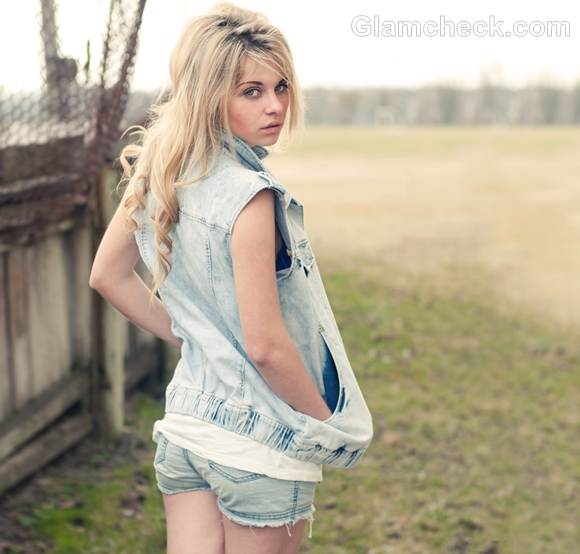 Clothes:
In this style picture we can see the combination of a sleeveless light blue denim jacket and light blue denim shorts, which has been paired with a white top.
Makeup:
The makeup comprises of pinkish brown blusher – which has primarily been used to contour the face. Nude lipstick and light grey eyeshadow complete the makeup.
Hair:
The hairstyle is a mix of "careful created messy" and curls.
Sport the Look:
If all you want to do is laze around, whether in your backyard or at a friend's place while watching a movie and munching on popcorns, then opt for this look.
More Pictures: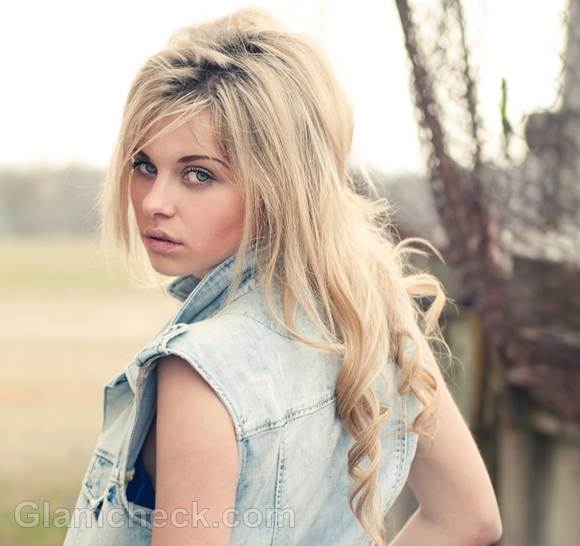 Style Picture: Wearing denim combination
Image: Shutterstock.com