Hollywood action star Vin Diesel was almost in tears as he accepted a star on the Hollywood Walk of Fame at a ceremony in the Roosevelt Hotel in Los Angeles, California on August 26.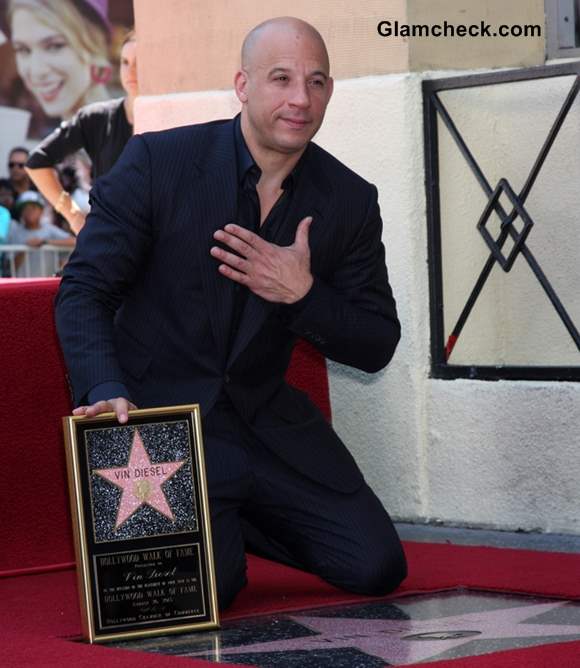 Vin Diesel at the Vin DIesel Walk of Fame Star Ceremony
The action star is probably best known for his role as street racer Dominic Toretto in the highly-popular Fast and Furious franchise which is going to see its seventh instalment in 2014. However, the actor has much more to boast in his resume including his role in Saving Private Ryan which was his claim to fame, his portrayal of Riddick in Pitch Black, The Chronicles of Riddick and Riddick, and his eclectic avatars in XXX, The Pacifier, Boiler Room and Babylon A.D.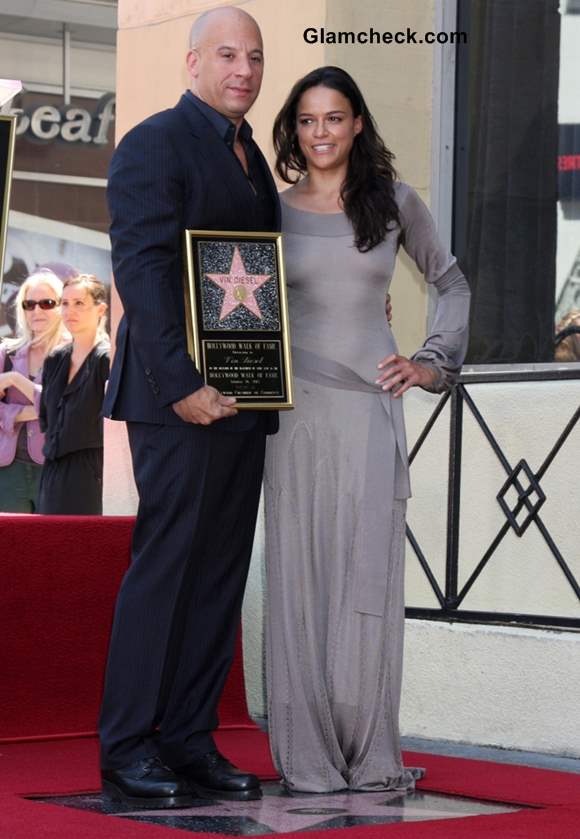 Vin Diesel and Michelle Rodriguez at the Vin DIesel Walk of Fame Star Ceremony
Several of his female co-stars from his movies joined him for the big day including his Fast and Furious co-star Michelle Rodriguez who handed over the plaque to the 46-year-old actor. She called him her best friend and said he was one of the nicest, most positive people she knew.
Other stars who joined in later included Katee Sackhoff and Jordana Brewster.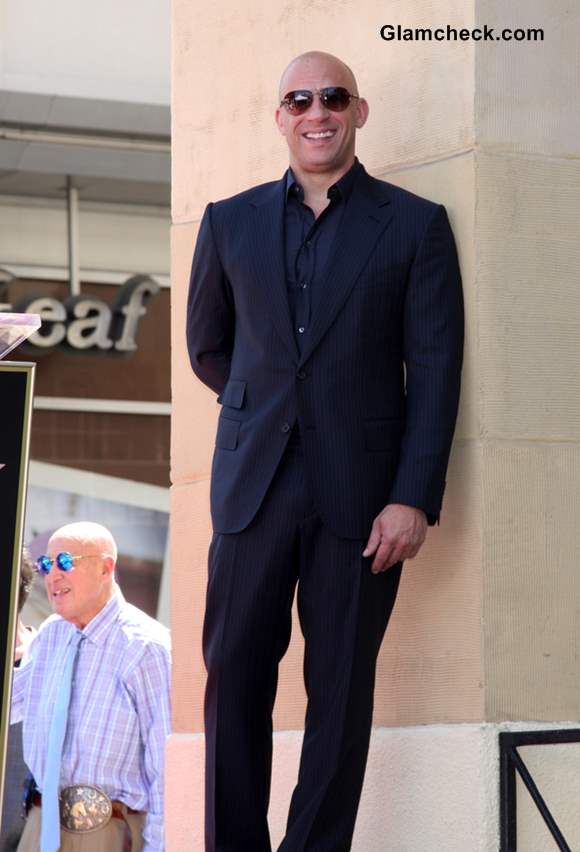 Vin Diesel Wins a Star on Hollywoods Walk of Fame
But it wasn't all about Hollywood. Vin made it a family affair, bringing along his beautiful girlfriend model Paloma Jiminez, their two children daughter Hania, 5 and son, 3, and his parents mum Velora and dad Irving.
He also talked about his initial efforts to get into Hollywood, saying that people in New York knew him better as a bouncer back then since he was not able to get any roles. He was afraid that his looks – ambiguous, as he calls them – would prevent him from ever making it big. Being proven wrong was definitely a good thing in this case and Vin was visibly moved and also humbled by the accolade. 
Image: Shutterstock