Actress Natalia Borges made a fine picture at the premiere of Tracks at the 70th Venice Film Festival 2013 in Venice. What caught our attention the most was her interesting take of the top bun.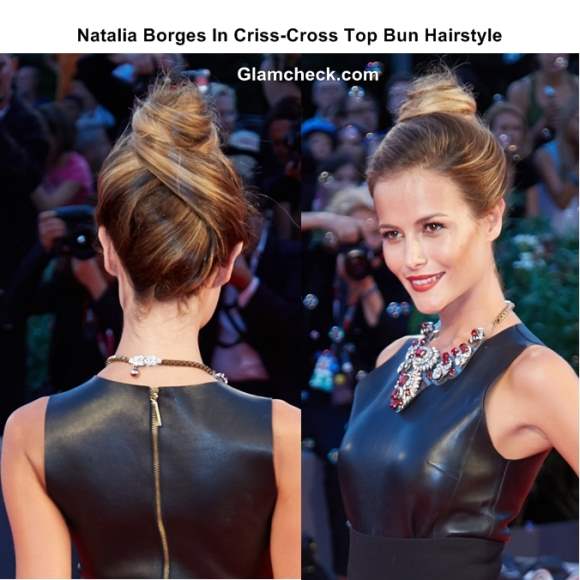 Natalia Borges In Criss-Cross Top Bun Hairstyle
Top buns are quite a favorite with celebrities, and therefore it is no wonder that Borges chose to opt for one. However, there was a slight twist to the top bun that she wore. The front portion of the top bun looked quite regular, however it was the back portion which was the highlight of her look.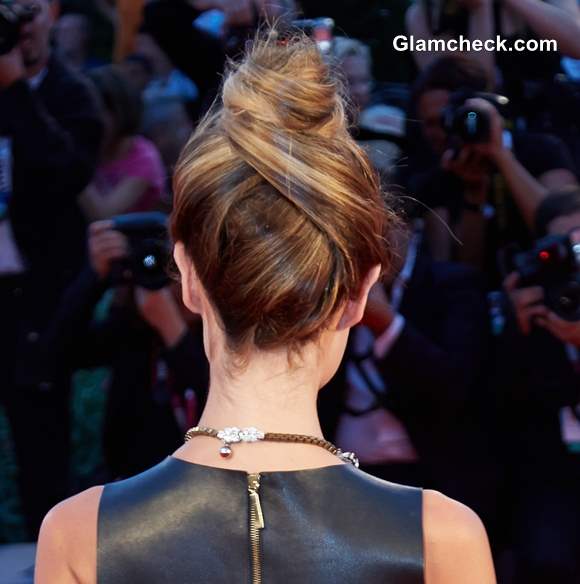 Criss-Cross Top Bun Hairstyle – Natalia Borges
The back portion was done up in a criss-cross pattern, with one section of hair crossing over another section to form a most interesting pattern. This difference in the regular top bun hairstyle helped in adding that special touch to Natalia Borges overall look. We definitely like this new variation of the top bun. 
Image: Shutterstock