The baby doll chic look is ideal for days when your activities include a casual stroll at the mall or a giggly get together with friends. It combines a baby doll dress with baby doll hair and makeup – so let us see how you can rock this look.
Rock the Fashion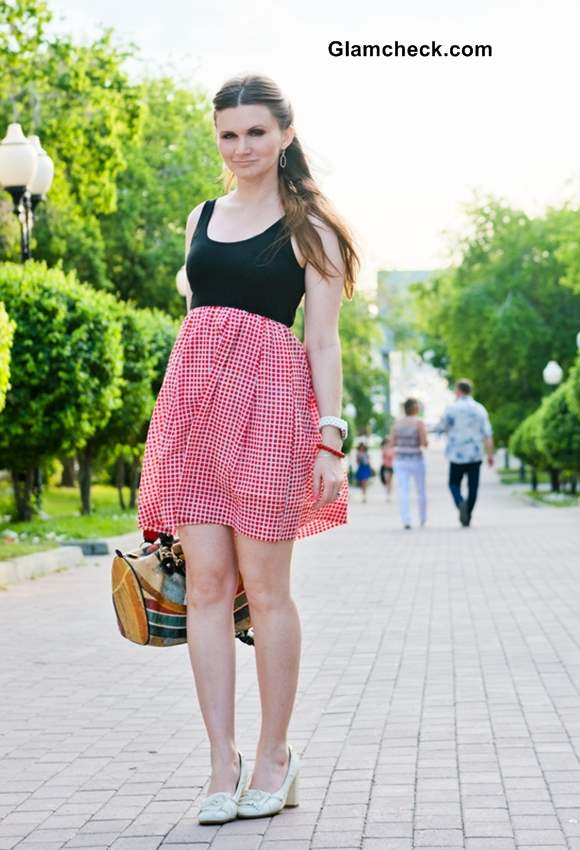 Baby Doll Dress – Rock The Look
The main focus of the baby doll chic look is the baby doll dress. So, choose a baby doll cut dress. There are many cute styles available, so if you can't find a red and black combo like the model is sporting here – you can always choose another one.
Rock the Style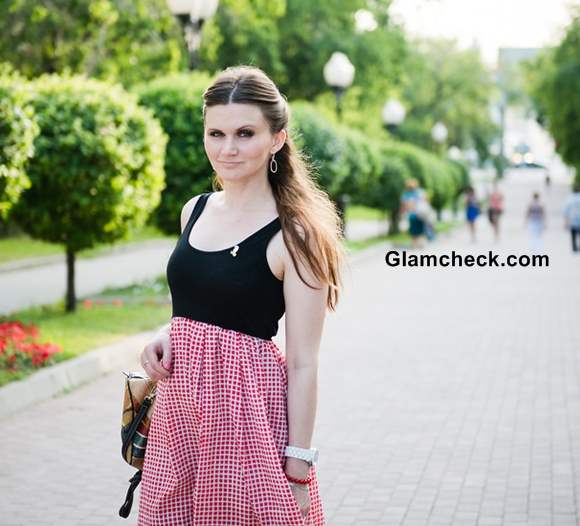 Rock The Look
A pair of block heel pumps in a muted tone like beige or cream will go well with the overall look. You can also choose a cute pair of kitten heels or peep toes. A hobo bag is ideal for the baby doll chic look. Opt for a pattern which is totally in contrast with the rest of the outfit – this will add variety to the style. Delicate earrings, dainty bangles and a chunky watch will be the perfect add-ons. Choose a pair of oversized sunglasses if you want to wear sunnies.
Rock the Beauty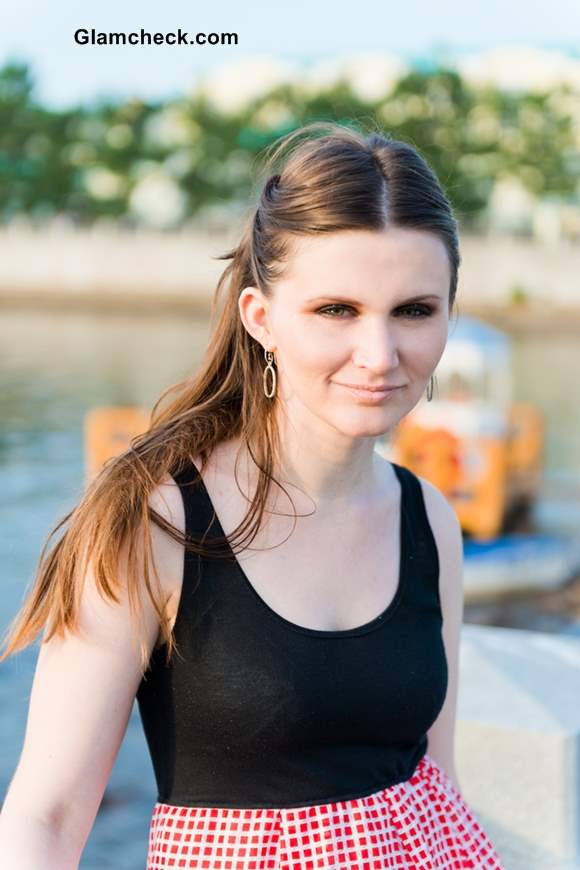 Summer casual Look
The hairstyle and makeup should have a baby doll, i.e. a pretty and innocent, quality about it. A half updo will complement the baby doll look. You can also wear your hair in beach waves or soft curls. A delicate ponytail or a side fishtail plait are the other options that you can choose from. For the makeup, pay more attention to the eyes than the lips. Smokey eyes will look good and so will an eye makeup that centers on a copper color base. Don't forget the kohl and the mascara for the eyes. A touch of blush will give you the rose cheeks that go hand in hand with baby doll chic. Opt for a nude shade or a baby pink one for your lips. You can use a glossy lipstick if the occasion is more dressy than casual.
Glamcheck's Rocking Tip
You can also wear an empire cut dress instead of baby doll dress. If you want a look absolutely close to the one that the model is seen sporting here, then wear a black singlet with a high waist check print skirt.
Feel the breeze play with your hair, as you saunter around in your baby doll chic get up. 
Image: Shutterstock