Mirror, Mirror star Lily Collins has been making headlines for her style sense as she promotes her latest movie "The Mortal Instruments: City of Bones" across the world. At the German premiere of the film at the Sony Center in Berlin on August 20, she left no stone unturned to ensure that all eyes were on her.
The Outfit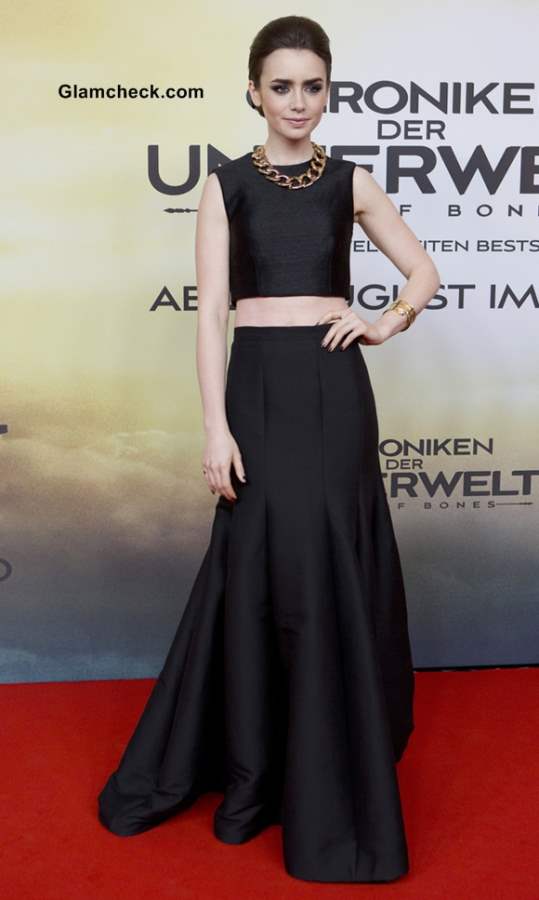 Lilly Collins wears Crop-Top with long black skirt at 'The Mortal Instruments City of Bones' Premiere
Lily looked incredible in a sleeveless back crop top by Paper London which she paired with a floor-sweeping flared skirt from Halston Heritage's Resort 2014 collection.
Everyone who has a body worth showing off is flaunting their midriff in crop tops this season. And dear Lily obviously has what it takes to pull off the titillating ensemble.
Her elegant accessories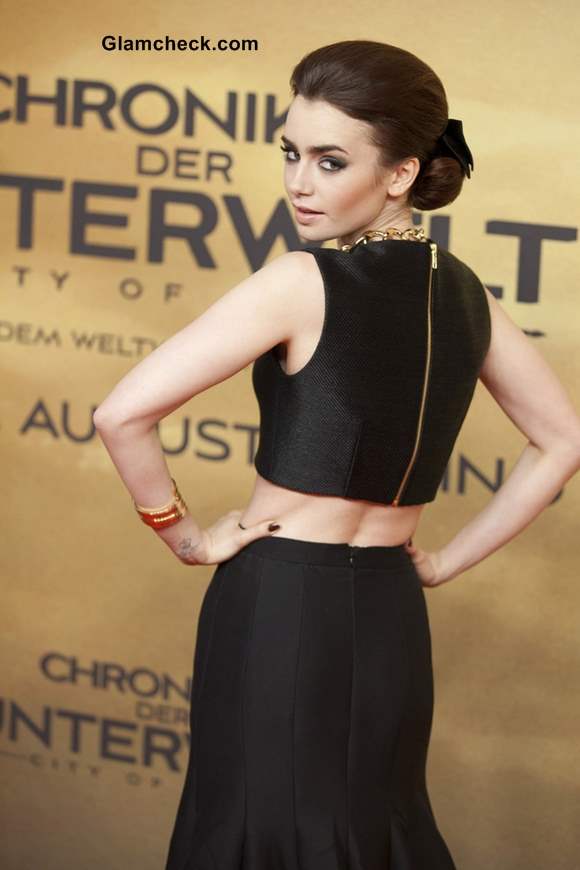 Lilly Collins 2013
She boosted the glam quotient of her outfit with a gold cuff bracelet by Movado and a chunky chain link gold necklace by Pluma Italia. Who can argue with the classic black and gold combo?
And then there's that hair and makeup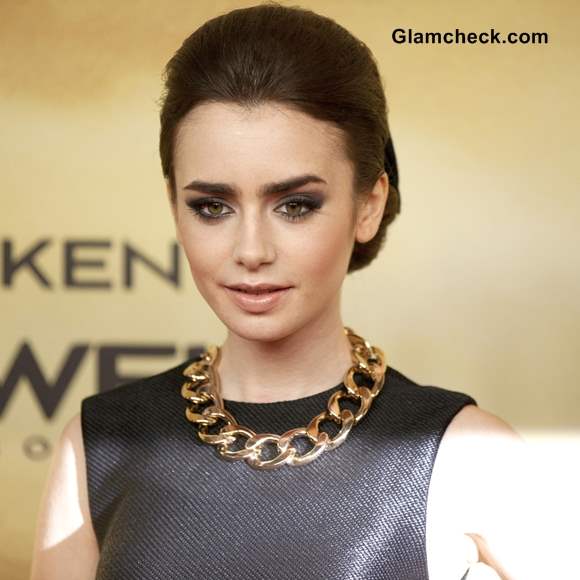 Lilly Collins 2013 at 'The Mortal Instruments City of Bones' Premiere
Lily is no shrinking violet when it comes to her makeup. She continued her smouldering makeup streak by opting for smokey grey eyes which highlighted her black mascara and eye liner. She allowed only a nude lippie so as to balance out the dramatic peepers.
Meanwhile, her hairdo also contributed to the magic, set as it was in a low bun and accessorized with a cute black bow.
From head to toe she has styled the ensemble to exude a grace and elegance that is radiant and timeless. But the key element of her look is undoubtedly Drama with a capital D!
Image: Shutterstock