The exotic fashion of the desert is the inspiration for the Desert Beauty look – think belly dancers and colourful turbans from the North African and Middle Eastern areas. Here, we show you how to rock the desert beauty look. The key element is to pick and choose clothing items that are colourful.
Rock the Fashion
Harem Pants – Boho Look Desert Beauty
The first thing that is needed for this look is a pair of harem pants. These are easily available everywhere. Pick one in a vibrant shade. You can also try out a dhoti pant instead of a harem one. You need a scarf/dupatta made from a strong material for the bust wear. Tie it around the bust and secure at the back by making a tight knot. You can always wear a strapless bra if you feel uncomfortable wearing only a tie-around scarf around your bust. In fact, you can layer this area more by wearing a bustier above a strapless bra – before you tie the scarf. This step will also ensure that in case there is a slight slip of the tie-around scarf, you won't be left red faced!
Rock the Style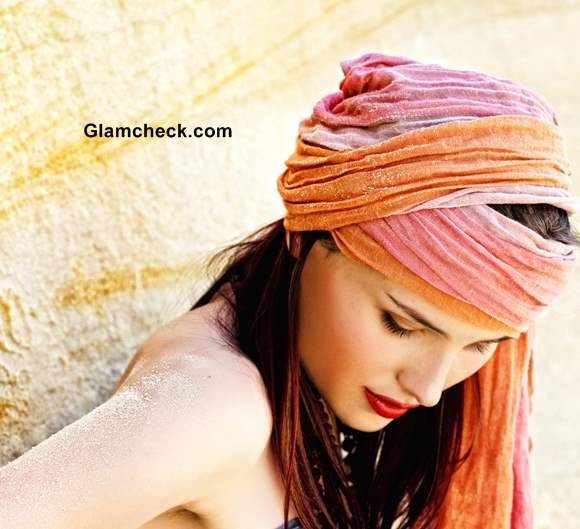 Colorful turbans for women
Pick a colourful scarf/dupatta to style into a head turban. Wrap it around your hair well and secure it in place with a big knot. 
Rock the Beauty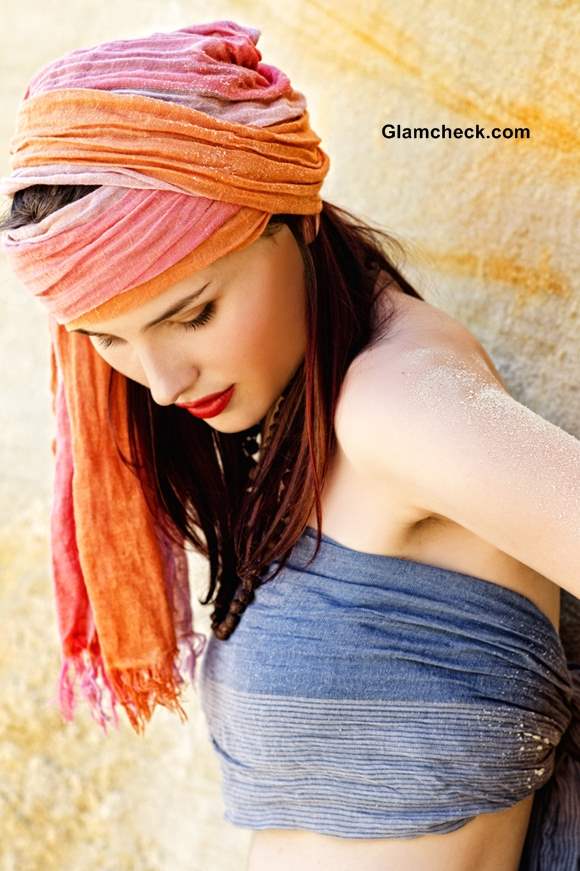 Desert Beauty Look
Keep your hair open underneath the turban. Red lip color goes with this look like nothing else. So, wear lipstick in this shade. Highlight your eyes with a brown/bronze eye shadow and line the lower eye rim with kohl.
Glamcheck's Rocking Tip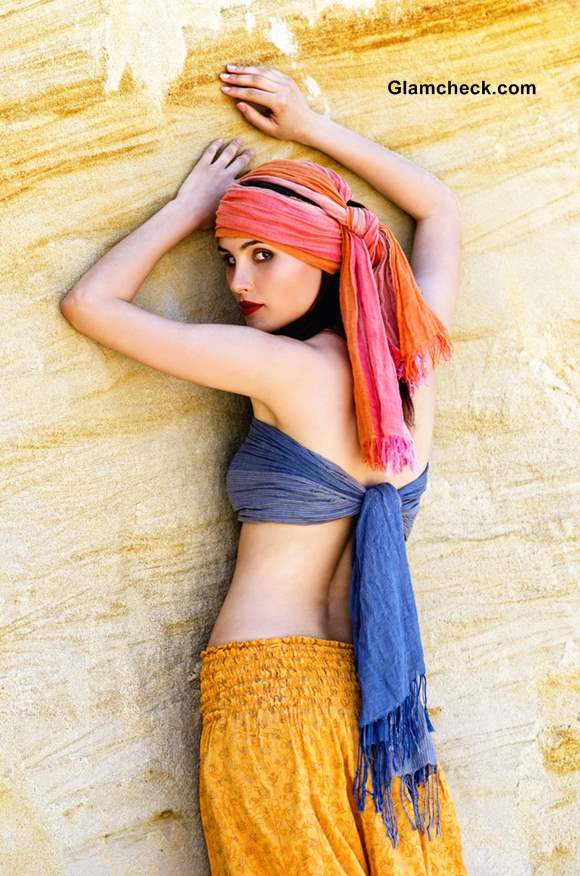 Harem Pants – Boho Look
 If you want to try out the desert beauty look but think it is too bold for actual wear – well, fret not. You can make the look more wearer friendly. You can do this by wearing a shoulder less top instead of the tie-around scarf. Alternatively, you can tie the scarf on top of a shoulder less/halter top. This will nicely cover the belly area but still go well with the desert beauty look.
This look will give you the exotic charm associated with desert beauties; additionally, it makes for a great photo op or portfolio style. 
Image: Shutterstock