Actress Kaley Cuoco and singer Ashlee Simpson both sported very similar makeup looks recently. Who wore the style better? Let's take a closer look and see.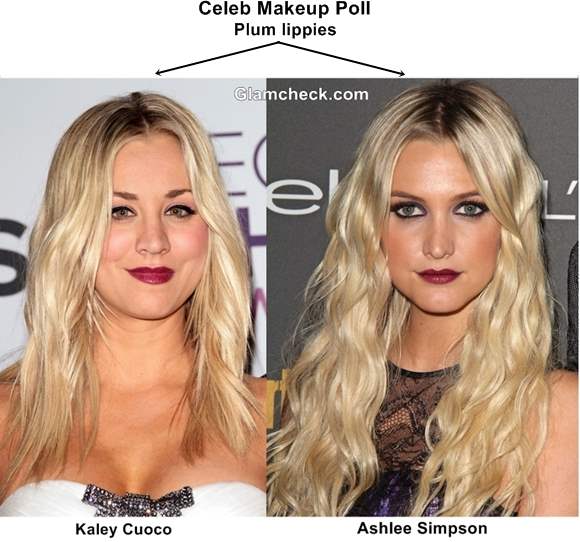 Who Sports Plum Lips Better – Kaley Cuoco or Ashlee Simpson
Both young ladies wore deep plum lippies, lined their eyes with kohl and fashioned their hair into waves from a middle parting. They also dabbed on a light pink blush which looked really rosy on Kaley because her skin tone is fairer and slightly different on Ashlee since her skin is darker.
The looks were very similar, apart from the hair. Kaley's was a little more relaxed with very loose waves while Ashlee's had a bit more work done to it to give it textured curls.
Despite having such eerily similar hair and makeup, it's really amazing how both these gorgeous blondes are exuding such distinct vibes.
Kaley looks like her usually cutesy self. She looks fun, playful, sexy, and in the mood for adventure or a party. Although the deep lippie is more of an evening color, we can easily see her successfully getting away with sporting it in the day time because it just looks like she's having fun, which you don't need a time of day for.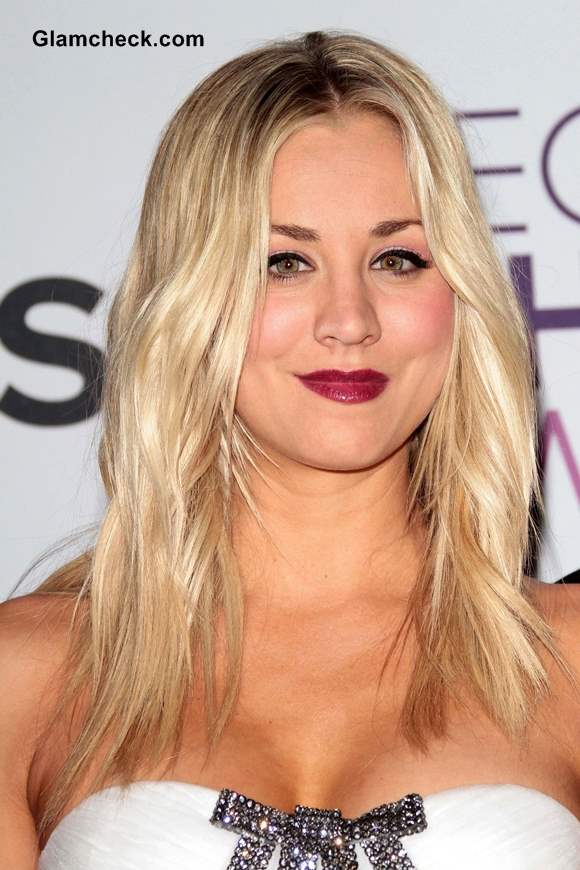 Kaley Cuoco Plum Lips 2013
There's a light spirit to her makeup which is something that it obviously derived from her personality.
As for crooner Ashlee, her makeup is quasi Goth. There's a darker undercurrent to her look; it's sexy, seductive and just a little sly. This is definitely a predator on the prowl, decked out for that very purpose. Her gaze is penetrating and imparts a feel of great mystery to the ensemble.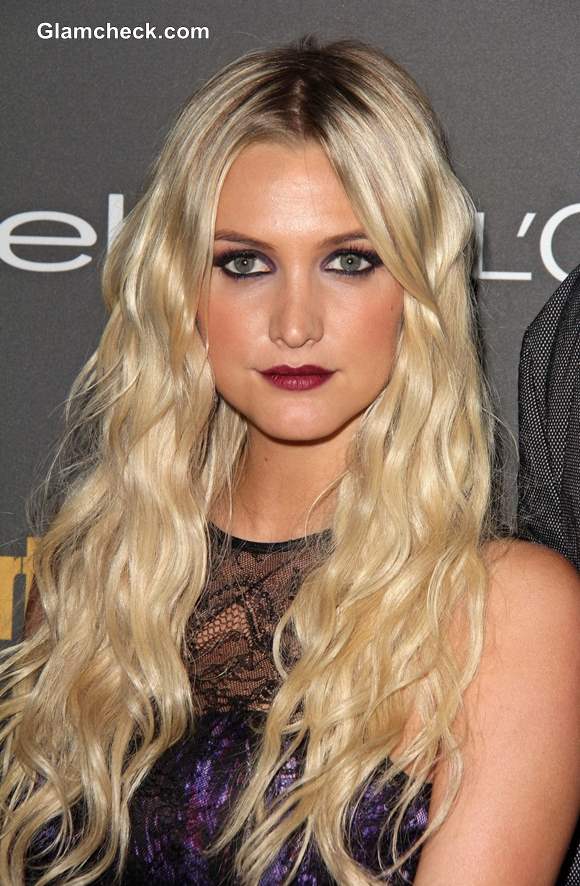 Ashlee Simpson Plum Lips 2013
So which of them wears the look better? Our vote goes to Kaley. There's no way you can compete with that level of mischief and playfully sexy confidence. But that's just our take. Which style diva would you pick? 
Image: Shutterstock