Brit crooner Paloma Faith has always had a penchant for dyeing her hair red and its many complementary hues. Although she is always seen with some or the other shade of red hair, her natural hair color is brown. She's been dyeing her tresses since she was 17 and she took her passion for the color to a whole new level as she attended Marie Claire's 25th Anniversary celebration at the Cafe Royal Hotel in London on September 17, 2013.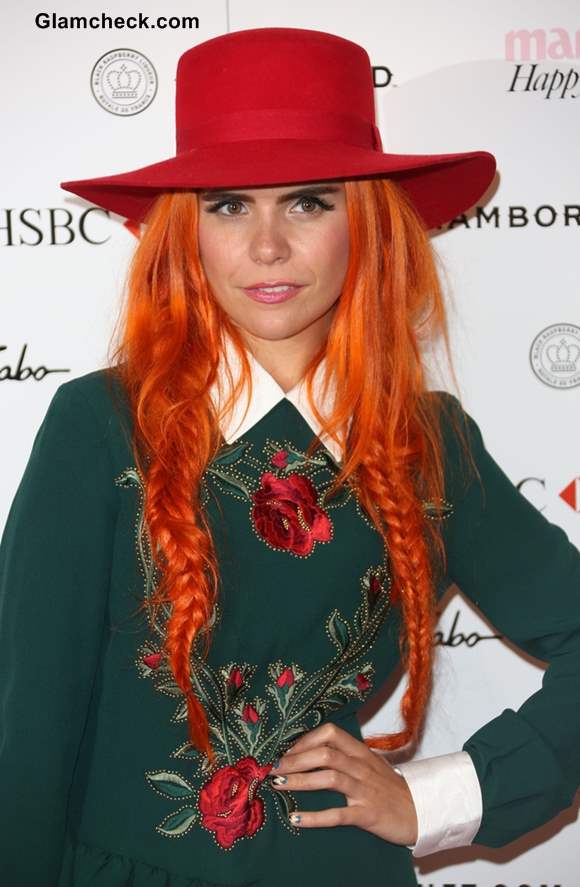 Fishtails and Pigtails – Paloma Faith's Rocking Hair Color and Hairstyle
Paloma's hair was an explosion of carroty orange. Now although that is quite a bright color, it didn't overwhelm the Forget You hitmaker's look in the least. It seemed quite fitting for her to sport the look, and even complemented her slightly ruddy skin tone.
The fact that it didn't appear too loud may have something to do with her hairstyle for the evening. The fiery locks were fashioned into fishtail braids, one hanging down over each shoulder. The hair on her crown was messy and trailing so that it looked like both braids were emerging from an orange stream. She topped off the do with a deep red hat.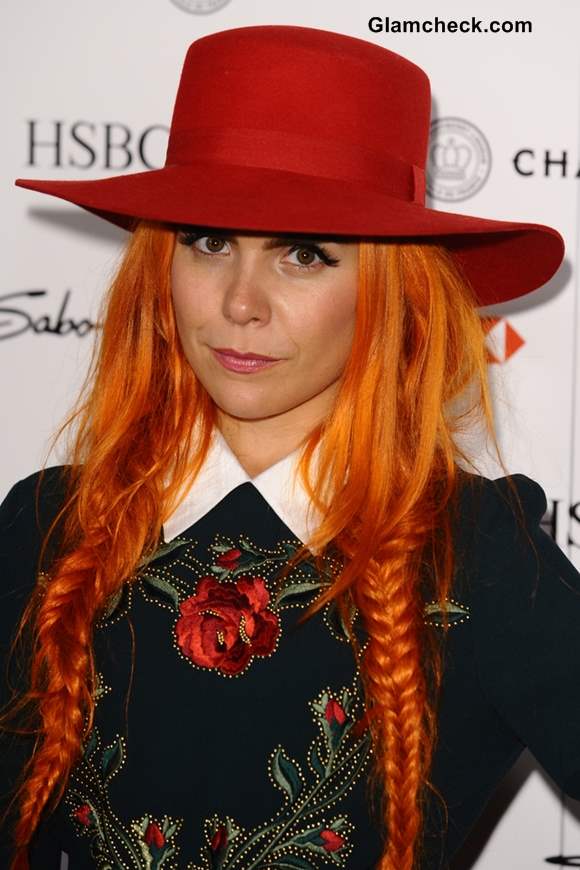 Paloma Faith's Rocking Hair Color and Hairstyle
This is definitely one of the hardest hair colors to pull off. Because it is so vivid and has such a life of its own, it does not suit every skin tone and indeed even every personality. But if you're keen to try out the shade, maybe you can start with one or two clip-on hair extensions to see how it looks on you before committing to a full-out dye job.
But those braids? You should be getting on that bandwagon immediately because they are so chic and have both a retro and contemporary vibe to them. While it is feminine, like all braided dos are, it also has a healthy dollop of youthful mischief thrown in. 
Image: Shutterstock