Many celebs have a multitude of tattoos on different parts of their bodies. But few have just one tattoo that they are identified by. Paloma Faith is one such celeb, and the dove tattoo on her back is one that will go down in the history of both ink and music.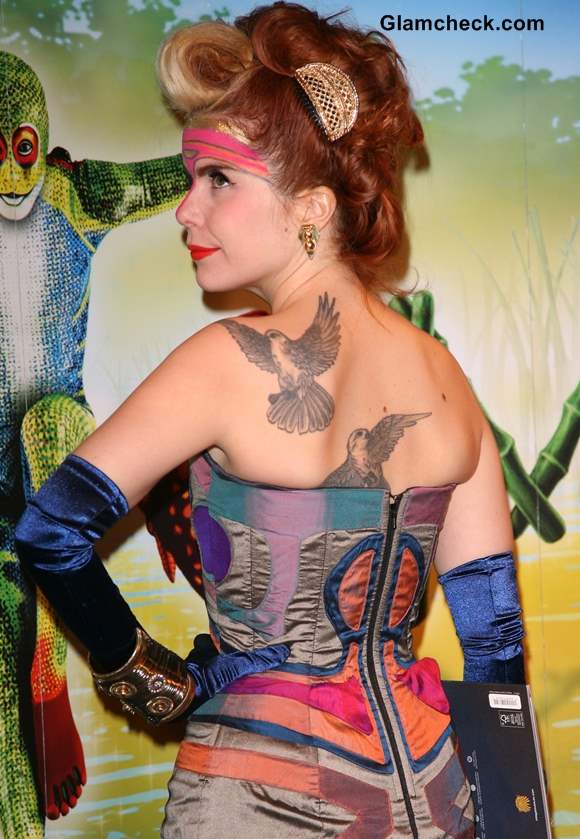 Paloma Faith Back Tattoos
Paloma has a tattoo of doves on her back. There's one partially on and below her shoulder in a posture that seems to suggest landing. The other dove is diagonal to the first, soaring while looking in the other direction. Although you can see just two in this picture, there's another dove directly below the highest one, hidden by her outfit. That one sees the light of day only when she wears backless dresses. As for the first two, those are always on display especially when she performs on stage.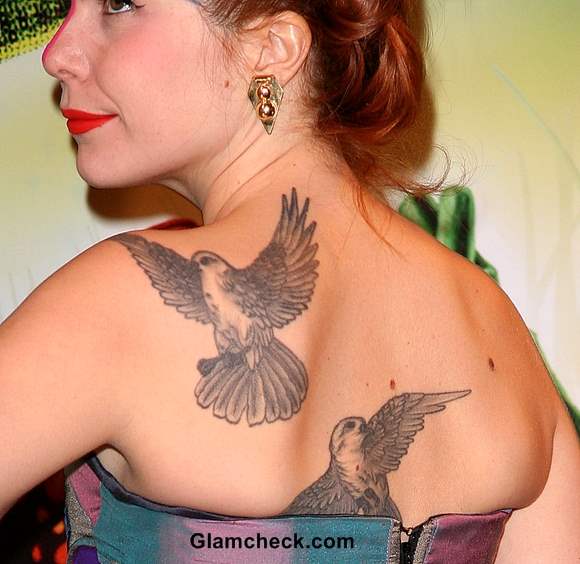 Paloma Faith Back Tattoo – Dove
The tattoos are not the tiny little symbols that most people expect from celeb tattoos. No, Paloma's are large, the three birds in black ink taking up almost the whole expanse of one side of her back. If you're going to do just one tattoo, you may as well make it one that people will remember.
The dove is traditionally a symbol of peace and sometimes love. But tattoos are personal and open to interpretation. Paloma has not clarified what her tattoos mean to her, but it is a curious fact that her name 'paloma' means dove in Spanish. So it is logical to theorize that the dove tattoos are a celebration of herself which is, for any woman, the biggest thing to celebrate. 
Image: Shutterstock