The Pamela Gonzales presentation during the Mercedes-Benz Fashion Week Spring 2014 in New York City featured a very striking makeup trend – false feather eyelashes. It took the concept of false lashes for the eye to a totally different level altogether.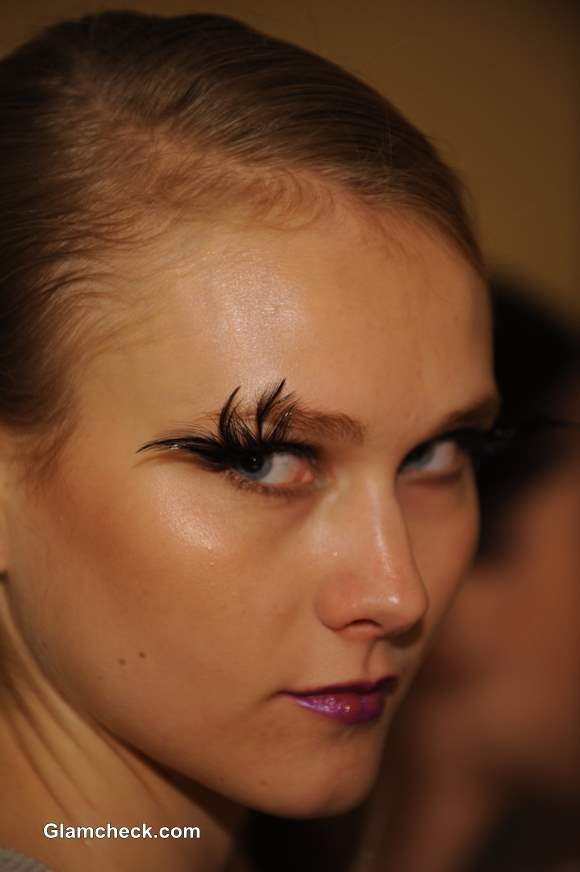 Makeup Trend S-S 2014 – Dramatic Feather Eyelashes
Models were seen sashaying down the ramp in different patterns of the feather eyelash trend. On some of the girls the feather eyelashes extended sideways, whereas on others it reached above the eyebrows. Needless to say, the peepers of all the girls looked huge.
Tips to sport the feather eyelashes makeup trend in everyday life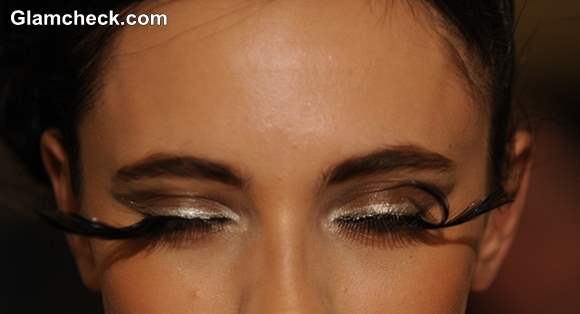 Makeup Trend S-S 2014 – Dramatic Feather Eyelashes Pamela Gonzales
The feather eyelashes makeup trend is big on drama and definitely not for the faint hearted. However, it can be adjusted to fit into a normal makeup routine.
The key point would be to go for feather eyelashes in a shorter length – so that it keeps up with the dramatic quality but doesn't look over the top at the same time.
There is another way to incorporate this style in a more subtle manner in everyday life. Take a normal pair of false eyelashes. Cut it into half. Take one half and apply along the lashes on the extreme outermost corner of your right eye. Do the same step with the other half of the false eyelashes on your left eye.
These two ideas will help you sport the feather eyelashes trend in real life.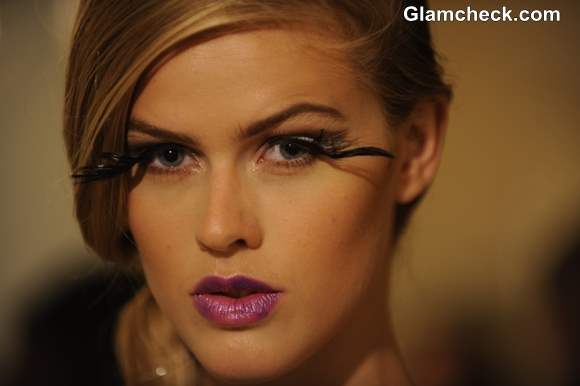 Dramatic Feather Eyelashes Makeup Trend S-S 2014 Pamela Gonzales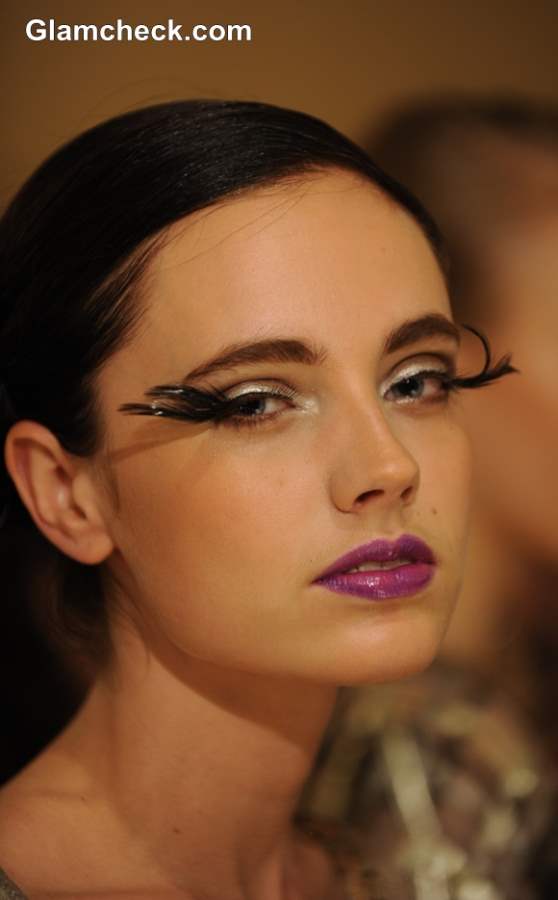 Eye Makeup Trend S-S 2014 – Dramatic Feather Eyelashes
Image: Shutterstock