Canadian singer and actress Jessica Lowndes had a casual vintage look going as she attended the opening of the new Lucky Brand Store in Beverly Hills, California on October 29, 2013.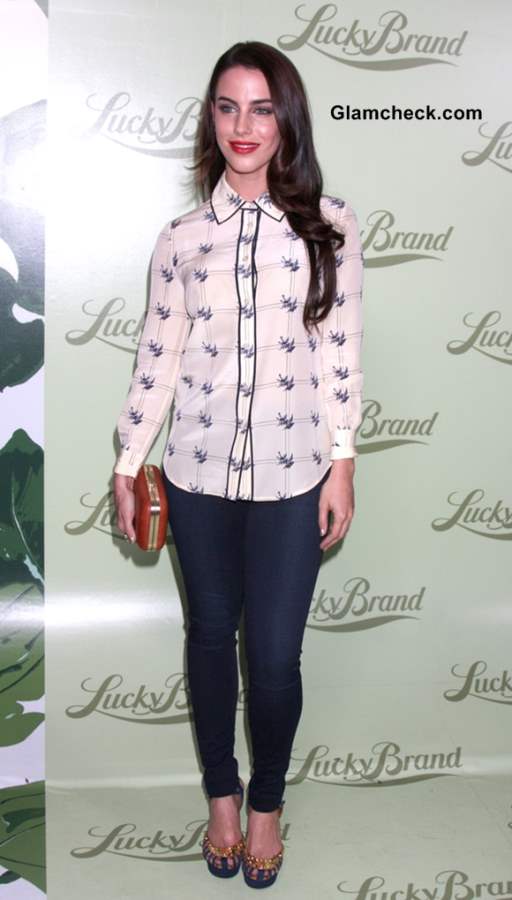 Jessica Lowndes Sports Bird Print Shirt at Lucky Brand Store Opening
The cutest thing about her ensemble was a bird print shirt. The top was white, had full sleeves, and featured little blue birds all over. The print was sort of quirky but mainly just pretty and you have to admit that the colors and style of it were elegant old school. It was buttoned all the way to the collar which gave her a demure vibe that really suited her.
She paired the top with blue skinny jeans that showed off the enviable contours of her shapely pins.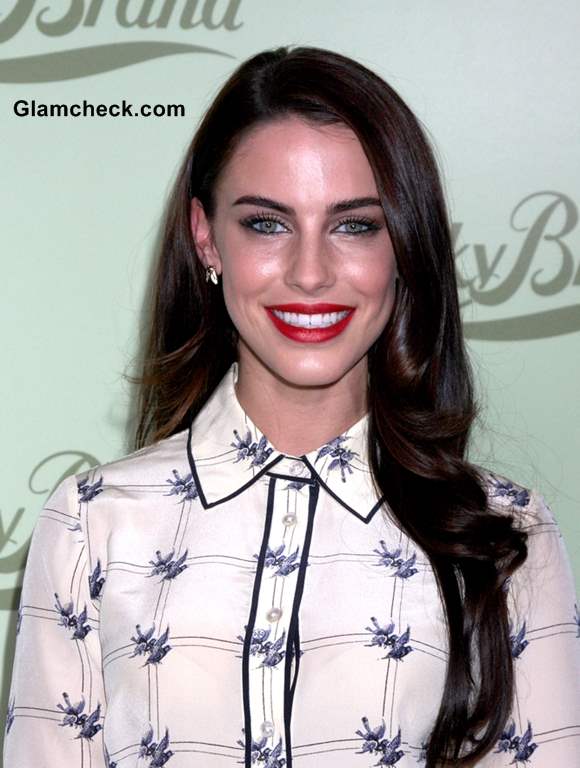 Jessica Lowndes 2013 at Lucky Brand Store Opening
Jessica's accessories were quite unique and as fun and stylish as her top. She wore a darling pair of fly-shaped stud earrings which were youthful but also elite. A cocktail ring, a red and gold box clutch, and blue pumps with festive gold detailing formed the rest of her accessories. The footwear was a surprising addition to the ensemble but it complemented the attire perfectly.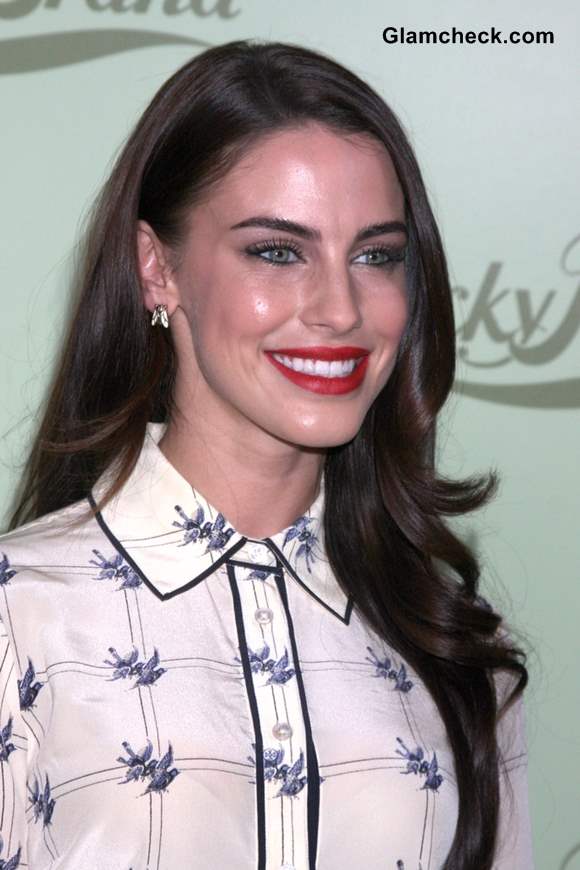 Jessica Lowndes at Lucky Brand Store Opening
Her long brown locks were styled in loose curls that were oozing with all the sophistication of old Hollywood. The larger part hung down the sides of her face while the opposite side was tucked behind the ear. She completed her look with red lips and peepers defined with mascara and black eye liner.   
Classic and tasteful, this ensemble scores full points in our book. 
Image: Shutterstock