We bid Halloween adieu until next year, but we'll be reminiscing about it for a few more days to come. There were so many great Halloween parties that covering them all could take us months. That's why we picked a few special ones like Hollywood actress Bette Midler's 18th annual "Hulaween In The Big Easy" event at The Waldorf Astoria in New York City on October 31, 2013. Proceeds from the do benefited the non-profit organisation New York Restoration Project. The theme this year was New Orleans, and guests were encouraged to also honour designer Micheal Kors through their outfits. Incidentally, he also judged the outfits for the evening. You decide whether the ladies did full justice to the theme.
Hostess Bette was, of course, southern belle Miss New Orleans but from a more graceful era past. Her lace evening gown was all about elegant vintage.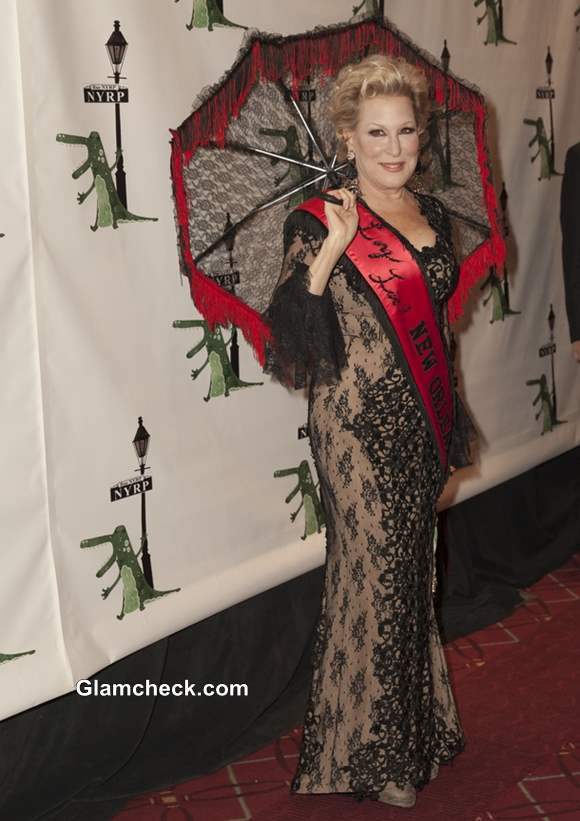 Bette Midler at Hulaween Party 2013
Her red sash was a nice touch. As was her must-have fringed lace parasol. No, she didn't have all of that on throughout the evening. The sash and umbrella were given a miss as she went up on stage to do her bit with fellow comedian Judy Gold.
Kate Pierson was a genie. Well, at least she was trying to be. Inspired by Jeannie from the popular retro fantasy sitcom I Dream of Jeannie,  Kate covered up in a purple outfit with sparkly loafers, authenticating her look with a gold bordered pink pashmina which she wrapped over her head and tied under her chin like a scarf.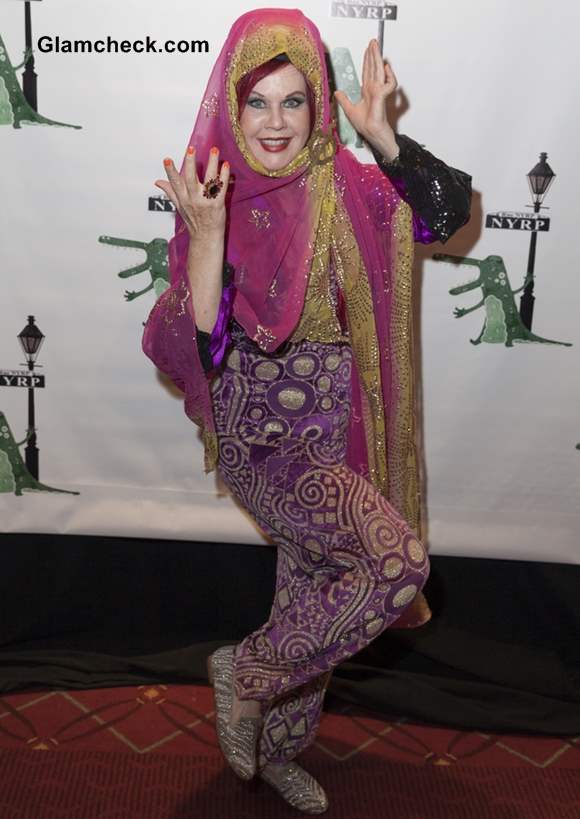 Kate Pierson at Hulaween Party 2013
We're not sure about the genie bit, but she did give us a bit of a laugh and that was the point of the evening so she scores.
Amanda Murphy looked very sexy as she paid homage to the New Orleans festival of Mardi Gras. Gotta say, it wasn't much of a 'costume' per se.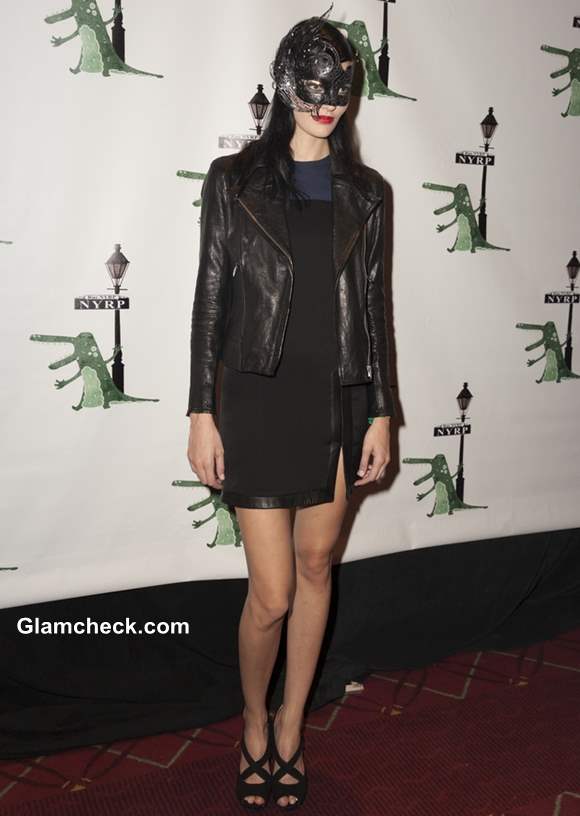 Amanda Murphy at Hulaween Party 2013
She wore a short black dress with a slit on the thigh. She paired this with a short leather jacket and black open-toed strappy heels. The costume element of her look was lent by a very sexy face mask that covered her face from the nose up. She rounded off the look with red lips. Full marks for mystery.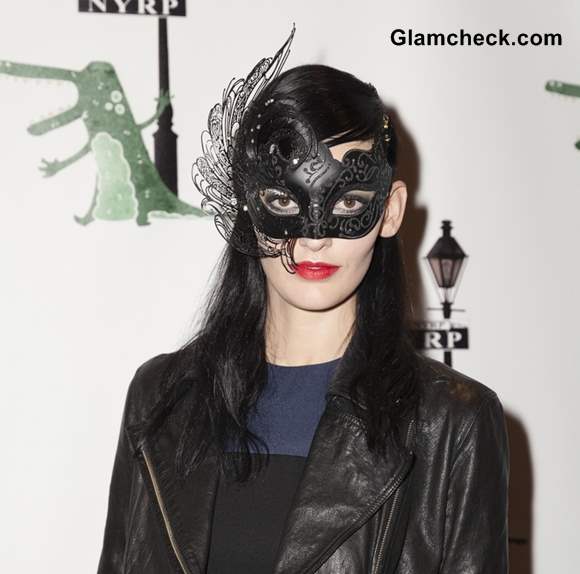 Amanda Murphy Hulaween Party 2013
Katie Couric took her cue from singer Dolly Parton with an over-the-top crazy curly blonde wig and pink lips. So in your face was the head piece that you almost missed realising that she had gone on to mimic the singer in other ways too such as the crazy but sexy animal print heels and the over-sized bust. Katie too wins points for drawing a few laughs.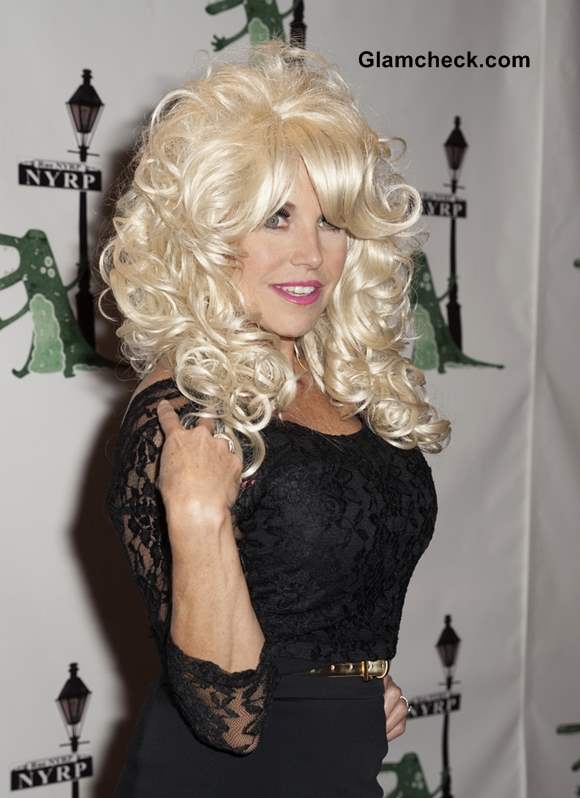 Katie Couric at Hulaween Party 2013
Kelly Bensimon was inspired by The Flintstones for her look. Little Pebbles, in particular. However, she did her own take of what the little cartoon cave baby would look like when she grew into a full-fledged woman – curvy, sexy, wild, but still rocking cute accessories like the bone hair clip.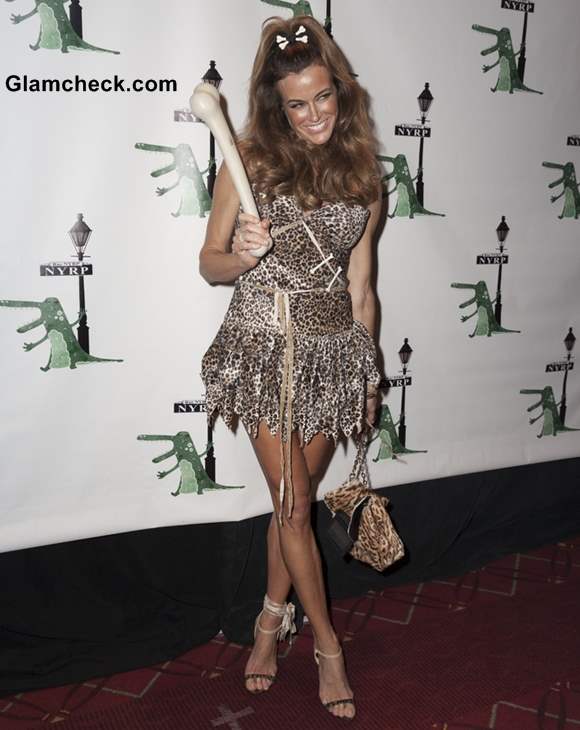 Kelly Bensimon Hulaween Party 2013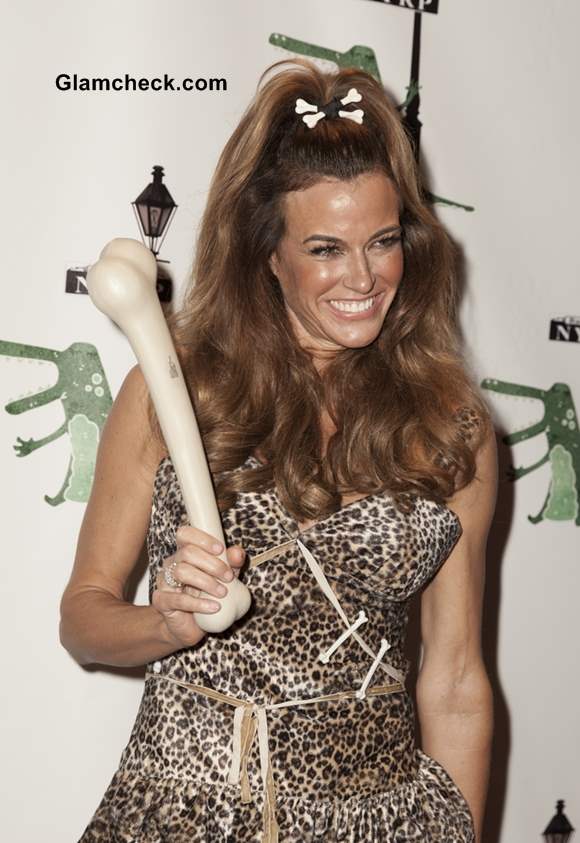 Kelly Bensimon at Hulaween Party 2013
Image: Shutterstock