Thanksgiving is just around the corner and it will officially kick start the holiday season for all of us. Kids especially get really excited around this time of the year and look forward to all the traditions associated with the holidays. They want to take part in all of them and dress well for them too.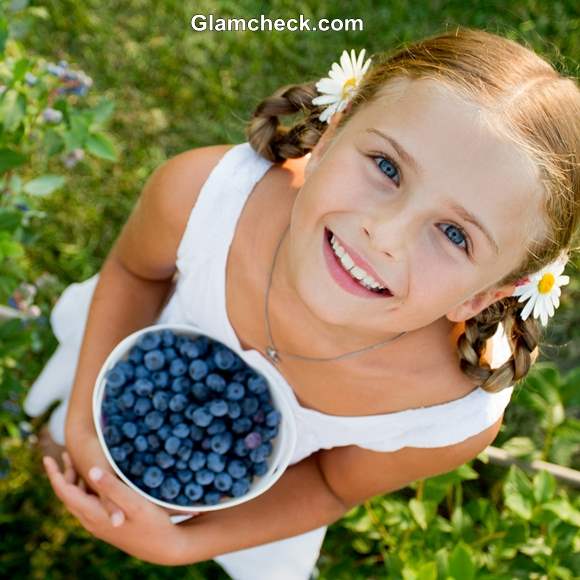 Cute Thanksgiving Hairstyle for Little Girls
So to save you any trouble (we know you are possibly polishing your cooking skills right now) we have a quick DIY hairstyle that will brighten up your little girl's face. She will feel special, while you the busy mom will have to put in minimum effort. So here it goes!
Steps:
Comb your girl's hair in a neat centre part and detangle all her tresses.
The centre part is required all along the head, as the hair need to be divided in two equal parts for braids. You can use a rat-tail comb for parting her hair quickly.
Using a rubber band that matches or is close to her hair color preferably and make pigtails just behind her ear. This will make the braiding easier and neater.
Now take one of the pigtails and divide it further into three equal portions and start braiding
A basic braid will suffice and be quick, but if you are up for it and possess the necessary skills you can also go for a French braid or a Dutch braid.
Secure the braid with another rubber band and now take the end and pin it near the base of the braid using bobby pins.
Repeat on the other side.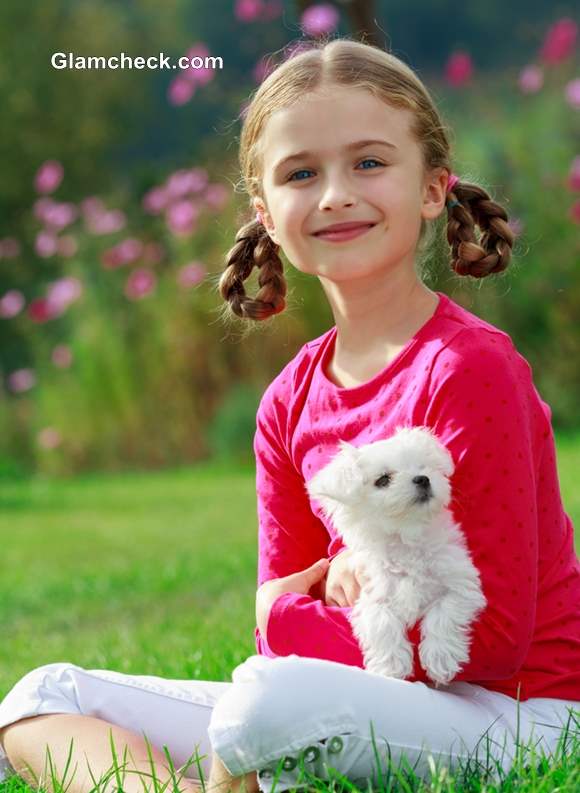 Hairstyle for Little Girls for Thanksgiving Day
Next, all you have got to do is get hold of two little flowers that look proportionate on her.
Cut the stems of the flowers down to slightly less than an inch.
Next use a bobby pin and slide the stem inside the pin for a hold and pin it over the base of the braid, such that it is not visible.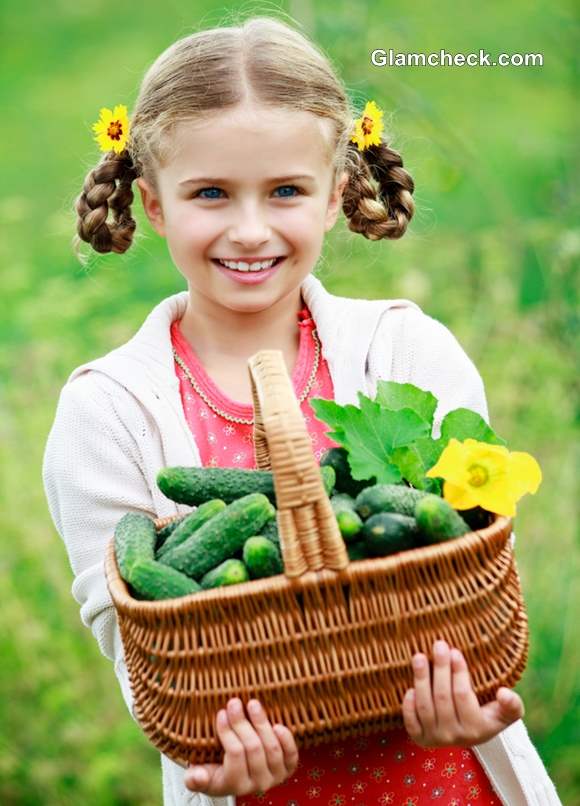 Hairstyle for Little Girls for Thanksgiving Day
Simply follow these steps and you should be done with a cute looking hairstyle for your little girl in 15 minutes or less. Have a Happy Thanksgiving and great holidays!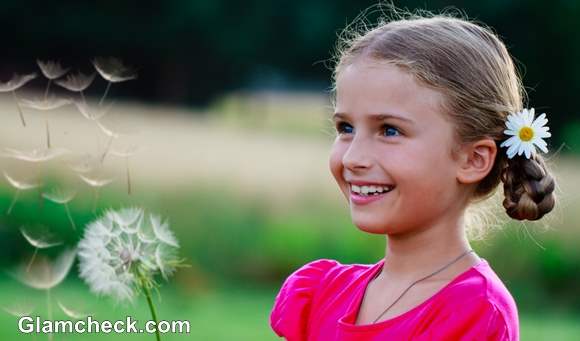 Cute and Easy Hairstyle for Little Girls for Thanksgiving Day
Image: Shutterstock