Sexy Nicole Richie sported a stunning and vastly sultry hairdo at an event a while ago.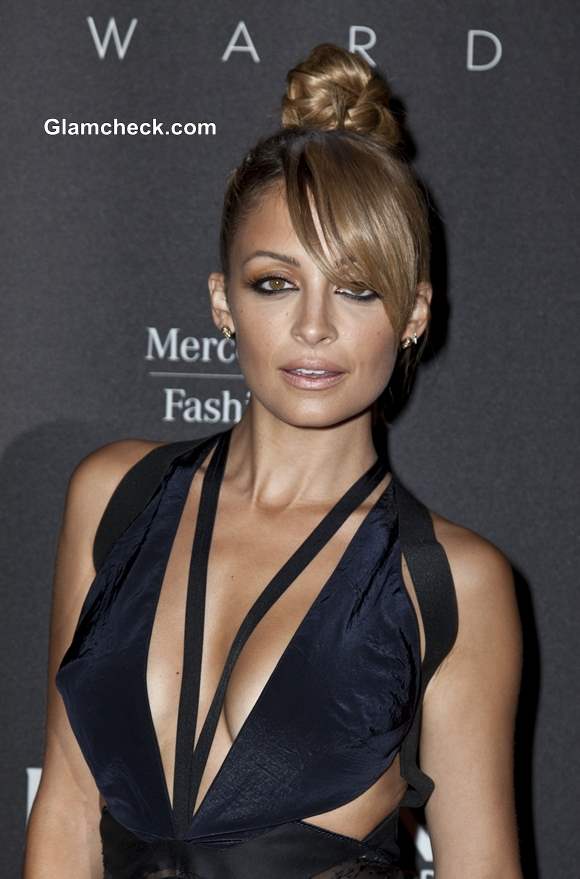 Nicole Richie Sports Top Knot with Side-Swept Bangs
Her locks were swept up very sleekly into a textured top-knot. The bun itself – although seemingly made in a messy manner – was quite neat. It was the folds and twists that fashioned it that gave it its unique texture.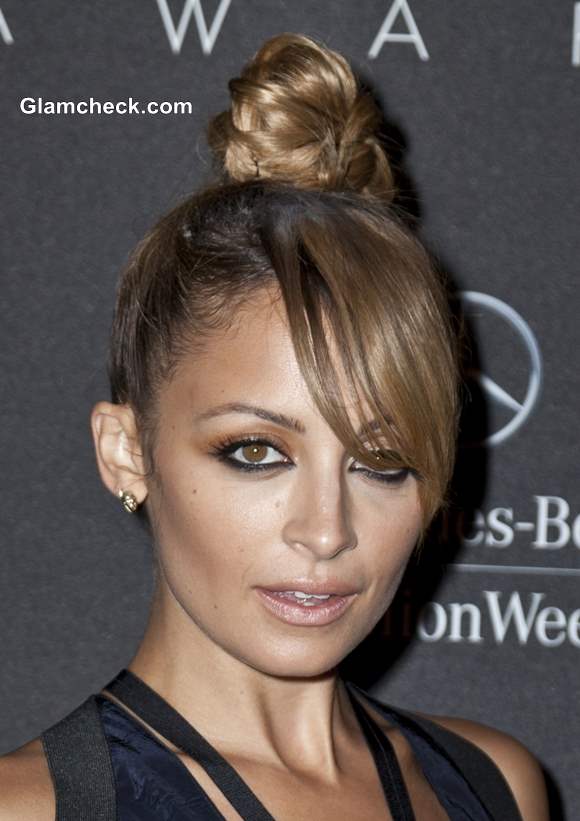 Nicole Richie Top Knot with Side-Swept Bangs Hairstyle
The top knot is hardly a new look for this socialite – she wears it often and she wears it well! It was what she did with the rest of the do that made her stand out. Nicole's grown-out bangs emerged from the center of her crown and were swept to the side of her forehead. Her eyes peeking from underneath invariably had this come-hither look to them because of the way the bangs swept over one part of her face. Kinda like Jessica Rabbit.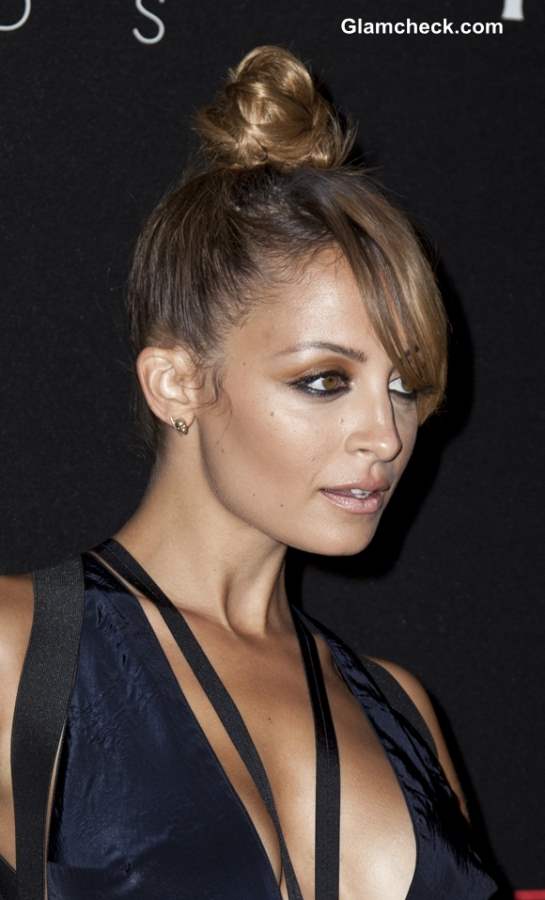 Top Knot with Side-Swept Bangs Hairstyle Nicole Richie
A great variant on the norm, Nicole! 
Image: Shutterstock