For kids, any festival is majorly about the food, getting together with family and new clothes. That is pretty much what keeps the little ones excited. The holiday season is fast approaching and since Thanksgiving is what kicks it off officially.. then why not make it special for your kids?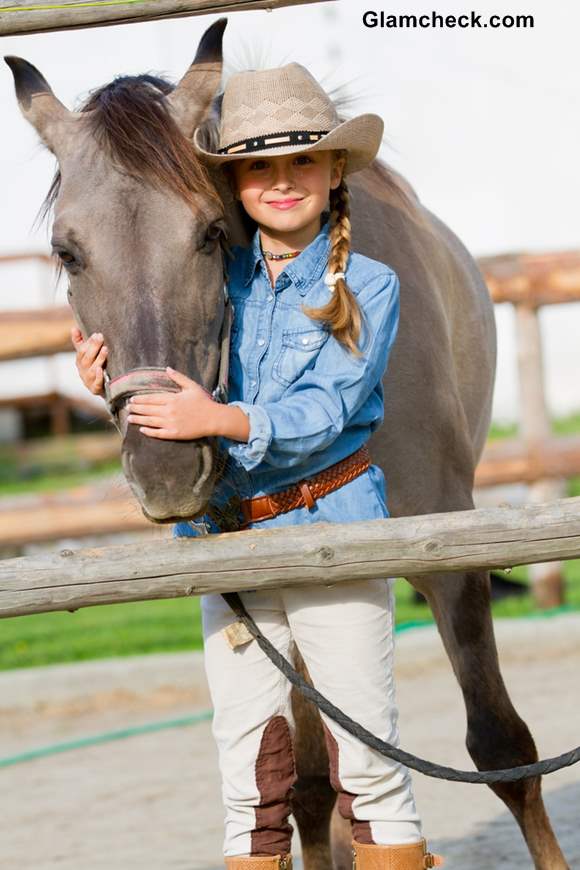 Little Girls Fashion – Cowgirl look for Thanksgiving
Today we talk about a lovely look for your little girl that she can pull off this thanksgiving and enjoy herself in process. We ask you to dress her up a complete cowgirl style, only a more modern cowgirl. Now that we have you excited, let's break down the look to be pulled off simply.
How to style
The cowgirl style will require fitted riding pants. If you can't get hands on one, a pair of simple skinny jeans in light color will definitely do. Look for detailing, like suede patches if you can!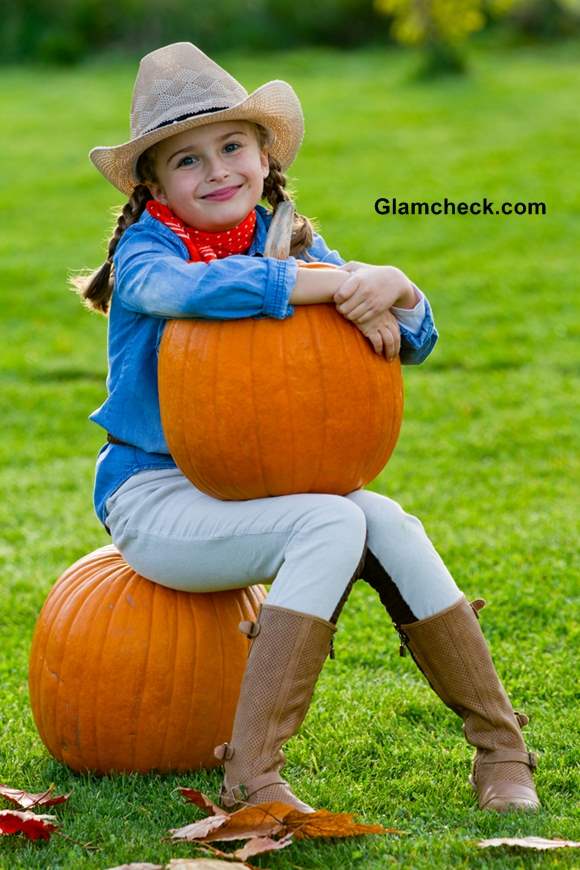 Cowgirl look for Thanksgiving Little Girls Fashion
Next you pair the jeans with a classic blue denim shirt. Keep the first button unbuttoned and roll up the sleeves.
Next you accessorize with a brown belt over the shirt – yes let it remain tucked out!
For the neck, you can either go for a beaded necklace or even a red scarf tied around her neck.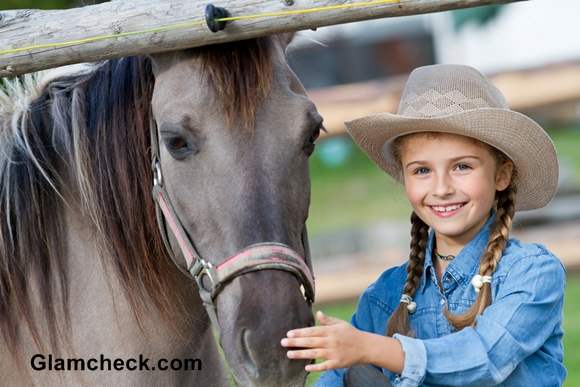 How to dress your Little Girl for Thanksgiving Cowgirl look
Next, handle her hair. We personally recommend dividing her hair in half, making pigtails and then a braid on each side. Alternately you can also go for a single side braid with this look. If her hair is shorter you can leave them untied as well if you prefer.
Finally the finishing touches to the cowgirl look come in the form of brown leather boots and a cowgirl hat of course.
So this truly completes the cowgirl look on your little angel. Don't forget to take her pictures for memory even amidst a busy Holiday schedule. She will thank you later – after all its thanksgiving! 
Image: Shutterstock