We love preppy fashion, after all what is there not to like, and bring you styling tips on how to dress up according to it for the cold wintry days. To get started, you need certain key clothing items that form the mainstay of preppy fashion. And, there is no cause to worry for those who don't want to shell out a huge sum of money on a new winter wardrobe. Most of the clothing items that are needed for this look would, in all probability, be already part of your existing summer as well as your last winter wardrobe. So, without further ado, let's get going to look trendy in preppy fashion.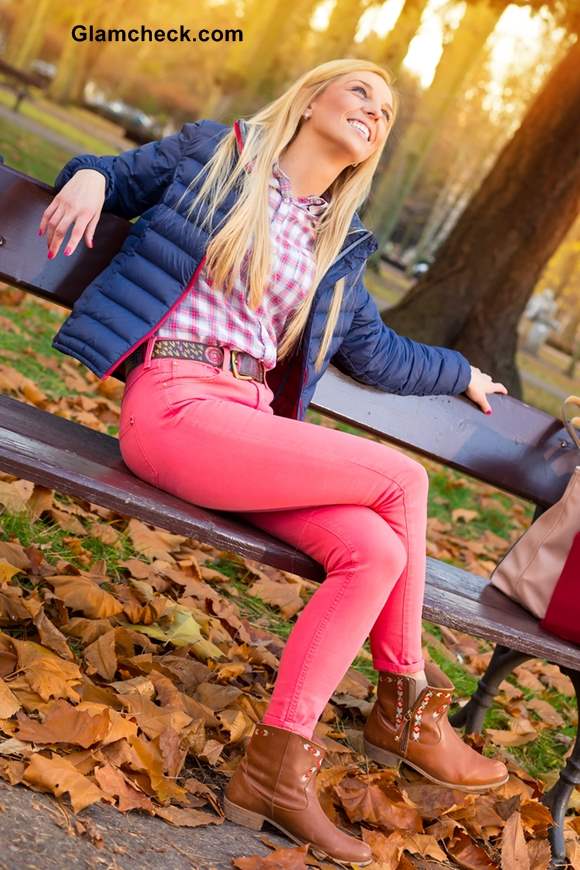 Colored Pants – How to Look Preppy in Winter
Clothing Items Needed
A pair of bright colored pants. Here the model is wearing a coral pink pant. You can take your pick from neons and other bright colors. Colored pants and denims have been big for quite some time now, so in all likelihood you will have a pair somewhere in your closet.
A checked full sleeves shirt in a youthful color. If it matches the color of your pants then that's even cooler.
Puffer jacket in navy blue, this color incidentally is one of the mainstays of preppy fashion.
A pair of booties or canvas/deck shoes according to whatever you want to wear.
Funky belt
A Stole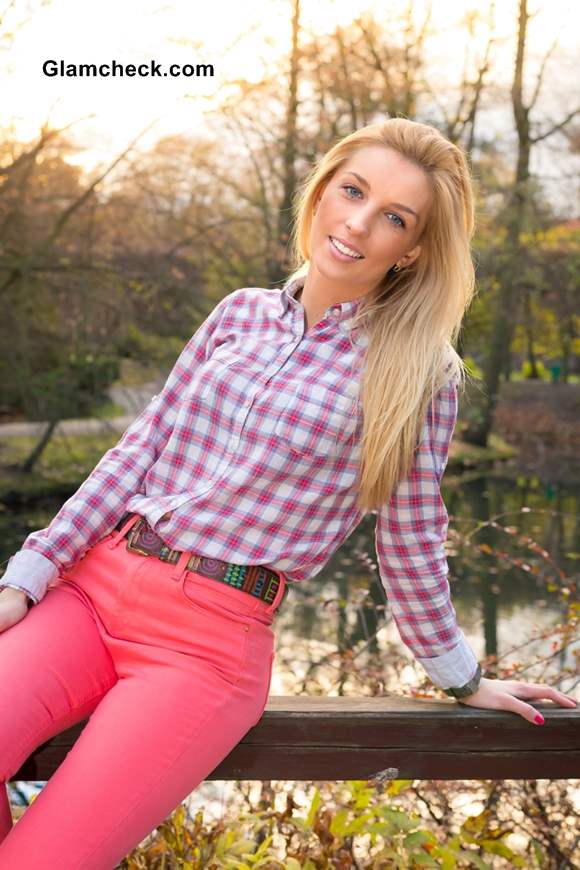 How to Look Preppy in Winter – dressing tips
You can wear the pants, shirt and jacket together or just the former two – depending upon the weather for the day. Either ways, with or without the jacket, you will look preppy. Wrapping the stole around the neck will not only protect your neck against cold and chilly air but also add a chic twist to the look. You can wear the booties on colder days and fall back on canvas shoes for sunnier ones. Whatever combination you make from the above listed clothing items – you will manage to look preppy in winter.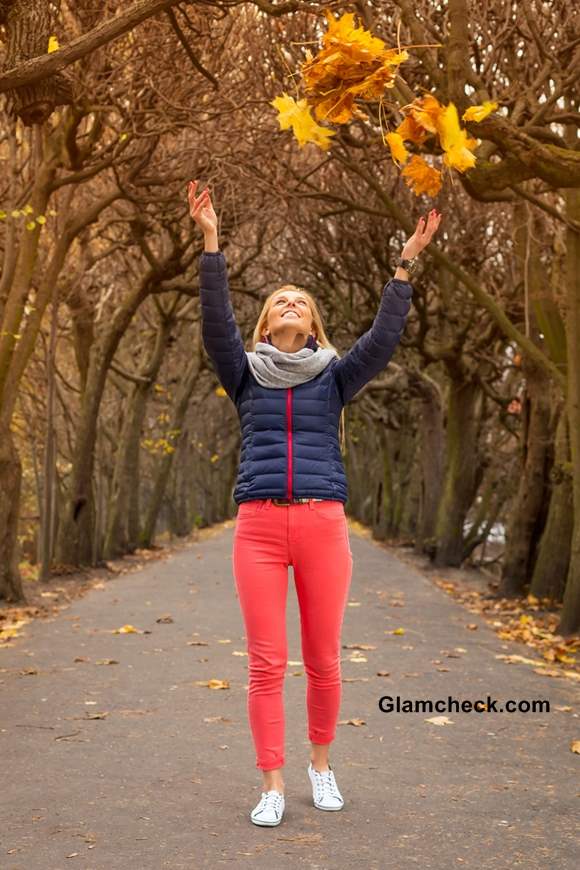 How to dress to Look Preppy in Winter
If pink is not your color then you can try out muted orange, purple or even a bright blue pair of pants and wear a matching checked shirt. In fact, instead of a cotton checked shirt you can opt for bright plaid shirts or checked flannels because they will provide you with more warmth. This way, you will manage to be warm but look trendy at the same time.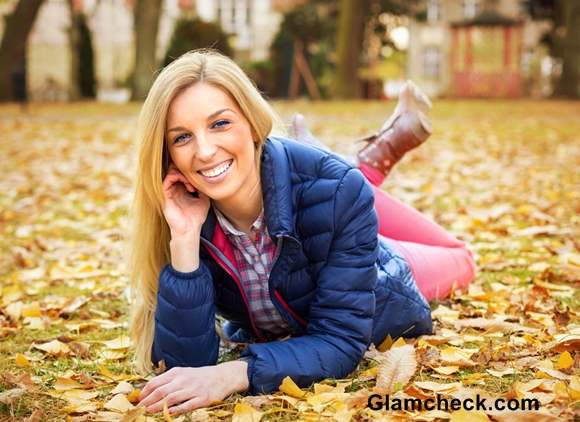 Winter dressing tips- How to Look Preppy in Winter
With these tips we hope you have a good time looking preppy during winters. The cold weather doesn't necessarily have to translate to only blacks, greys and browns – as far as clothes are concerned! 
Image: Shutterstock