Thanks to her contract with Christian Dior, Hollywood actress Jennifer Lawrence has been seen sporting only Dior as she goes about the world promoting her latest movie "The Hunger Games: Catching Fire". So it was no surprise that she borrowed a little black dress from the brand's Resort 2014 collection as she attended the premiere of the film at the AMC Lincoln Square Theater in New York City on November 20, 2013.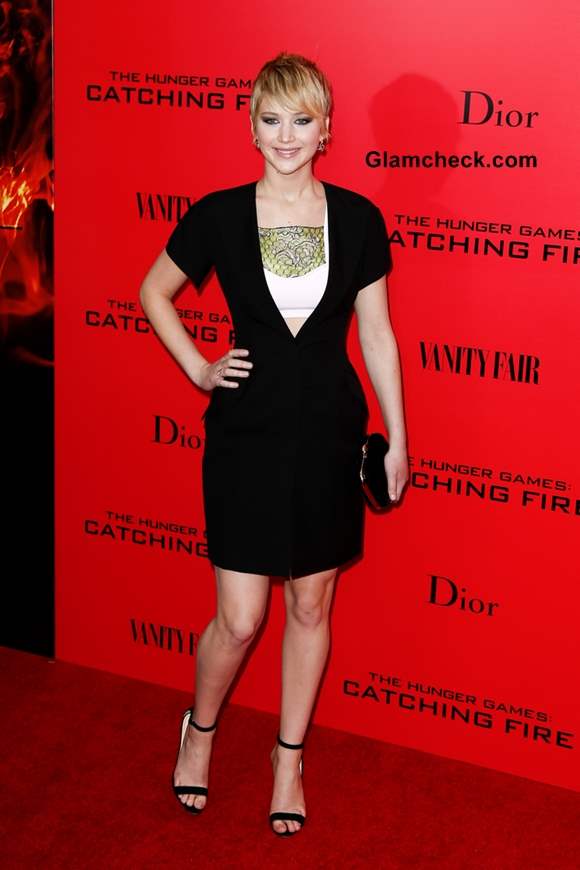 Jennifer Lawrence in Dior at Hunger Games- Catching Fire NYC Premiere
Compared to her other Hunger Games promo looks, this one was rather understated. The main piece was a short black dress with a neckline plunging to the waist. A knitted bra top with gold detailing underneath gave the LBD a casual and unique look.
Although much more low-key than her ensembles of late, this one had a nice airy sophistication about it which adds the fun factor to her look – a priceless vibe that no sexy woman should be without.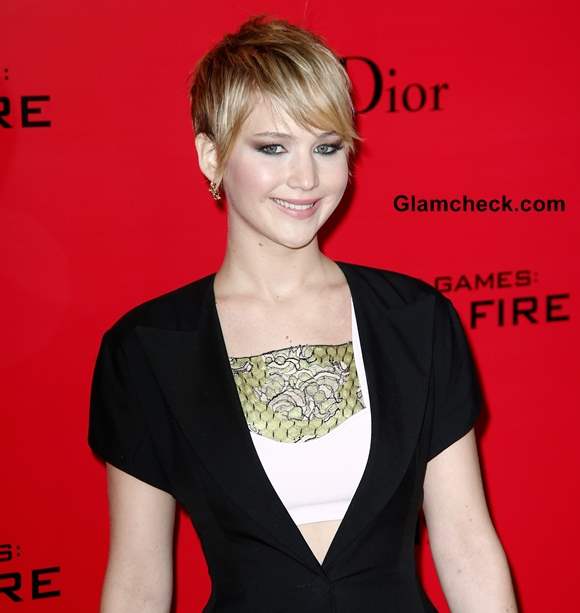 Jennifer Lawrence in Dior at Hunger Games NYC Premiere
Her delicate yet apt black ankle-strap heels by Manolo Blahnik and black clutch with a gold clasp matched the dress. Stud earrings by Dior and a ring by Oui were her only recourse to bling.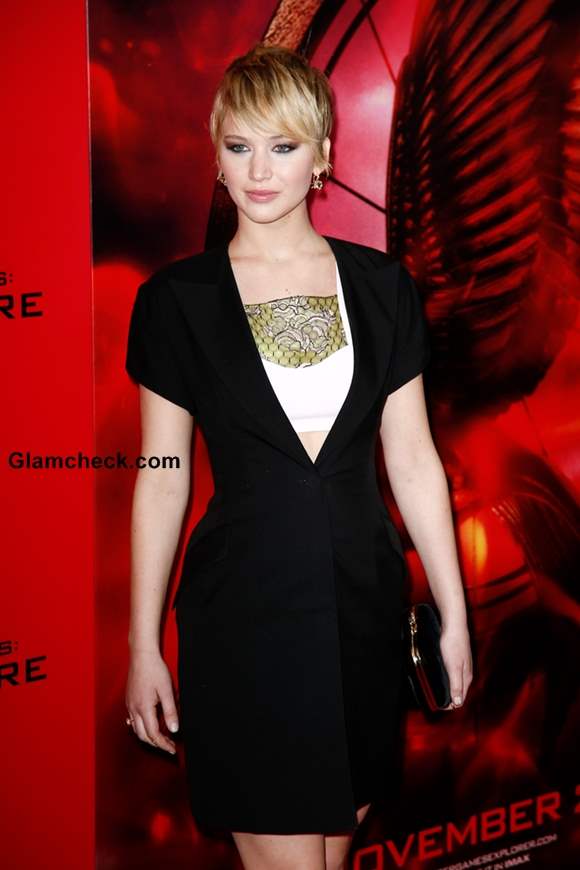 Jennifer Lawrence in Dior dress at Hunger Games- Catching Fire NYC Premiere
Another lovely addition to her look was her smokey eye shadow with a hint of pink, giving her a youthful feel and lighting up her face from within. Her black eye liner emphasises the fairy-like hue while her pink lippie matched it. The pixie-haired beauty completed her look with well-set flicked-out blonde locks.
Image: Shutterstock