If there's one thing you can be sure of, it's that Lady Gaga will be entertaining in some way or the other. Check her out making more than an entrance as arrived for the 2013 American Music Awards Arrivals held at the Nokia Theater in Los Angeles, California on November 24, 2013.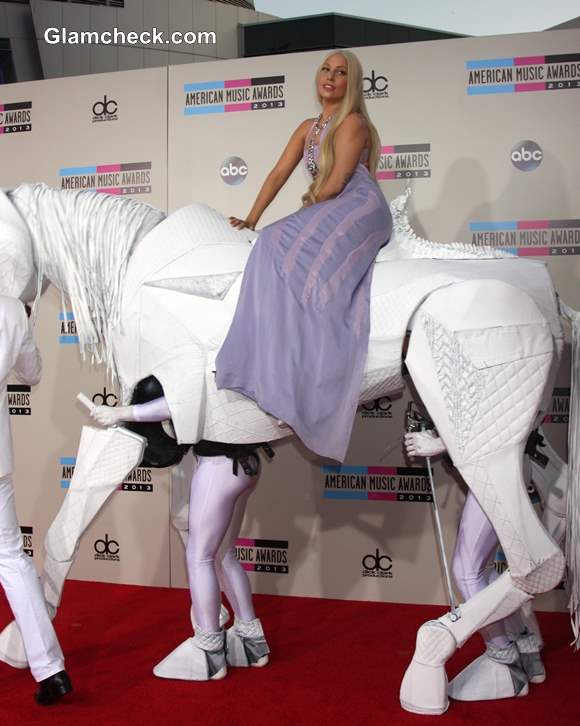 Lady Gaga Horses Around at American Music Awards 2013
She emerged into view on a mechanical white horse supported by two male dancers whose upper halves disappeared into the equestrian prop. She sat atop it like the reigning queen of some fantastical world sporting a lilac dress by Versace.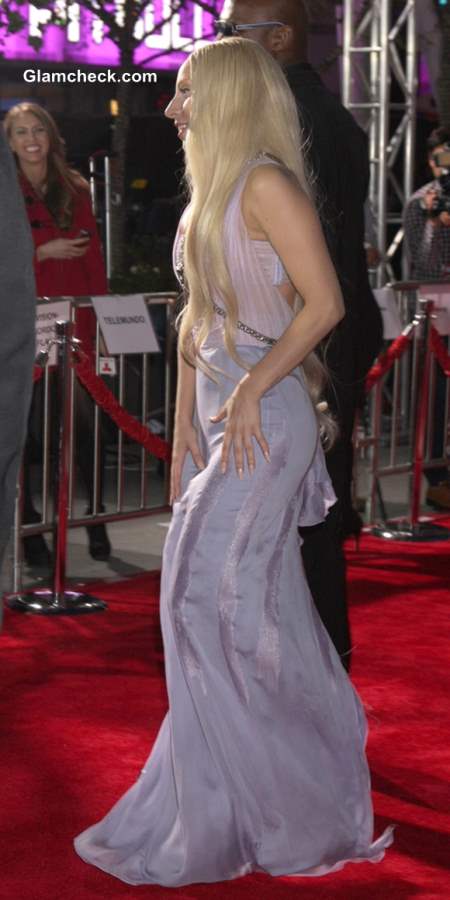 Lady Gaga at American Music Awards 2013
There were plenty of antics at the AMAs this year, but Gaga's is definitely one of the few that will go down in red carpet history.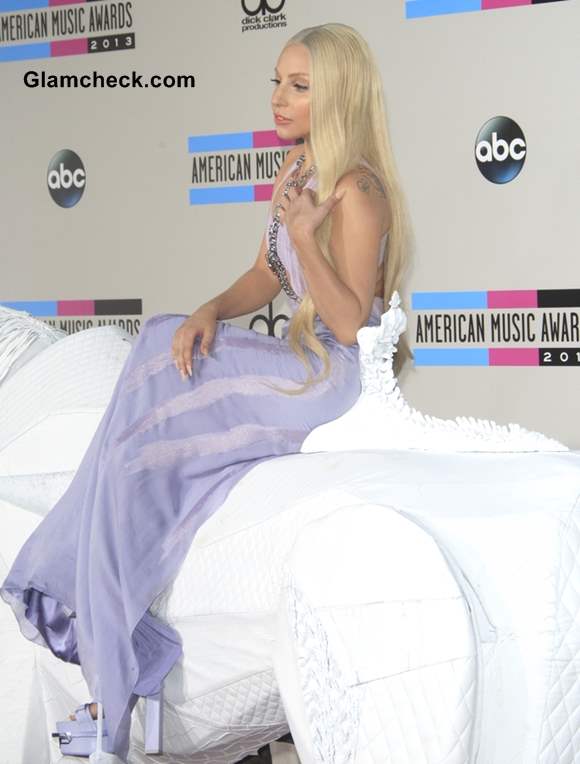 Lady Gaga at American Music Awards 2013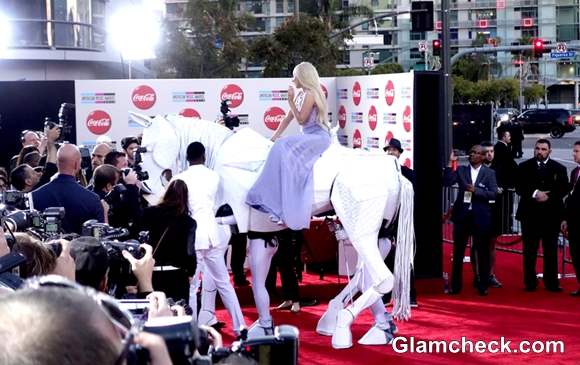 American Music Awards 2013 Lady Gaga Horses Around
Image: Shutterstock