The Zac Posen show during the spring 2014 Mercedes-Benz Fashion Week in New York City put the spotlight on some very interesting hairstyles and hair accessories that the lissome models sported.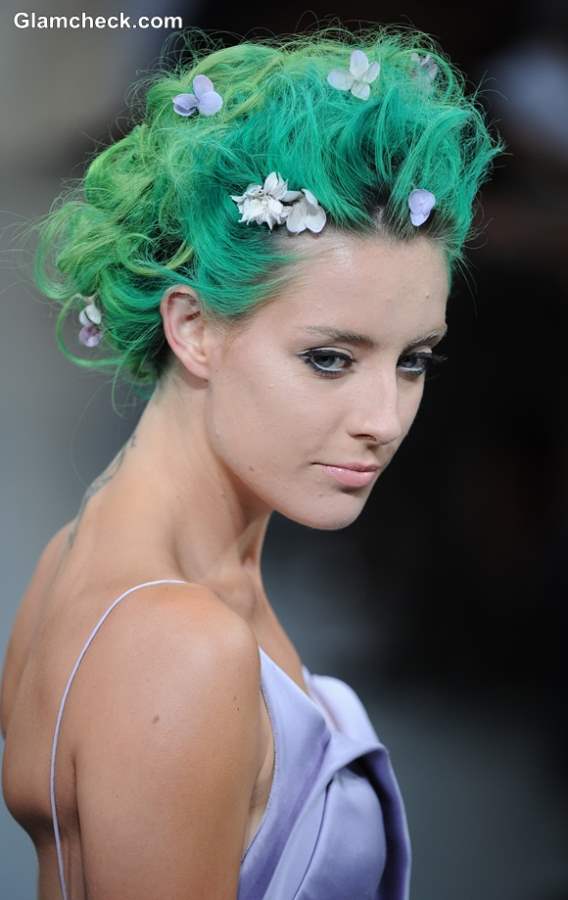 Grecian Hairstyles done up with Floral Accessories SS 2014 Zac Posen
 Grecian hairstyles done up with floral accessories was the trend showcased by Zac Posen. The models wore their hair in beautiful Grecian updos, which in themselves looked exceedingly pretty. There was also a lot to be said about the color of the tresses. In fact, one can say that the design house was also forecasting a hair color trend – with all the blonde, brunette, chestnut, red and even neon hair that one saw on the models.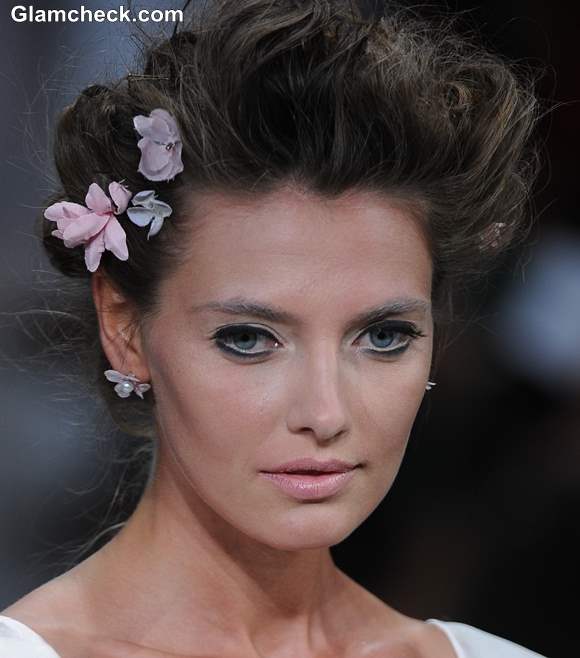 Spring 2014 Hairstyle trends Zac Posen
The floral accessories and clips used by Zac Posen were absolutely delightful. The way they were used on the hair made them look like pretty butterflies. The best part was that there was no single style or pattern followed for using the accessories on the hair, some were set together and some had a scattered feel. All in all, the effect of the hairdo and hair accessory together looked like beautiful flowers in a garden. It had a very ethereal feel to it and reminded us of elves and fairies.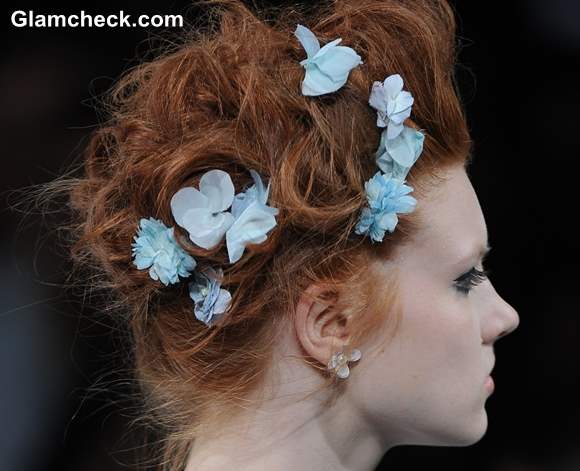 Spring 2014 Hairstyle trends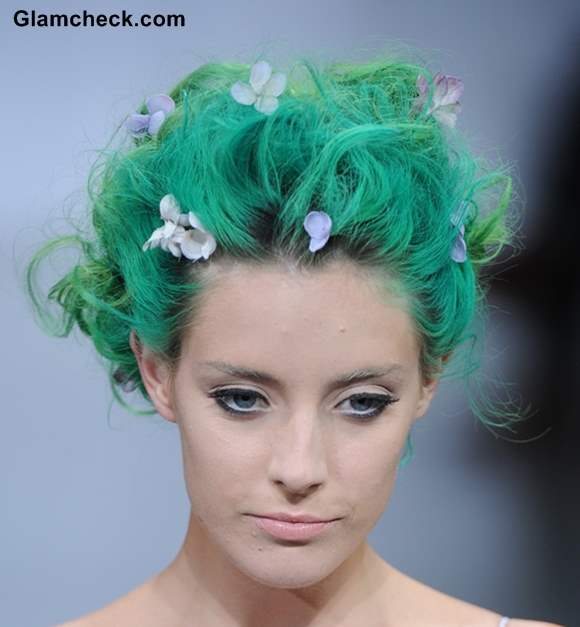 Hair Style and Accessory Trend SS 2014 – The Zac Posen Show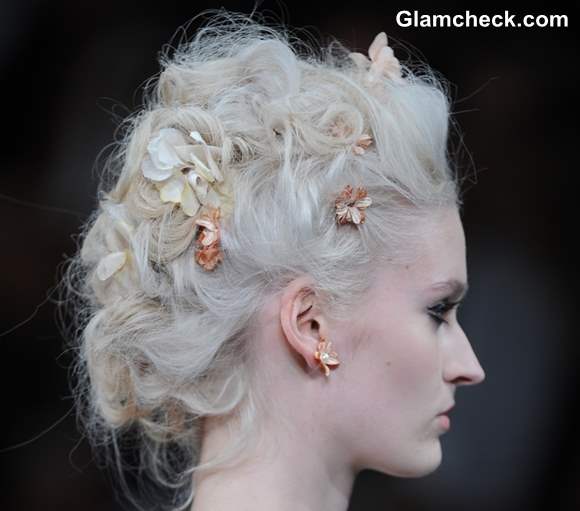 Flower Hairstyle and Accessory Trend SS 2014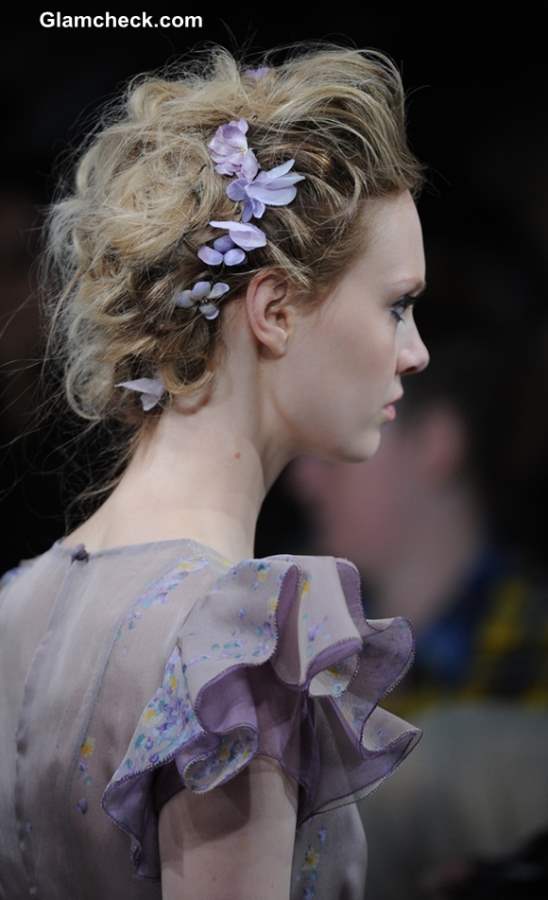 SS 2014 Flower Hairstyle and Accessory Trend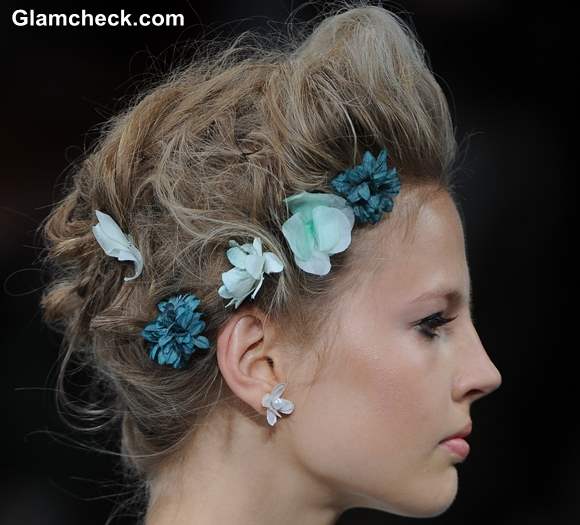 SS 2014 Hairstyle Trends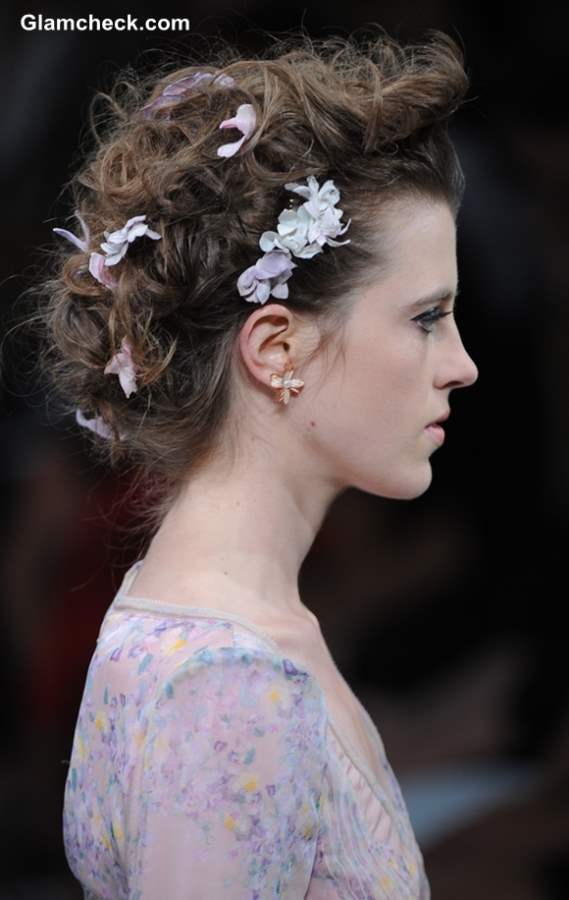 Hairstyle Trends Spring Summer 2014
Image: Shutterstock