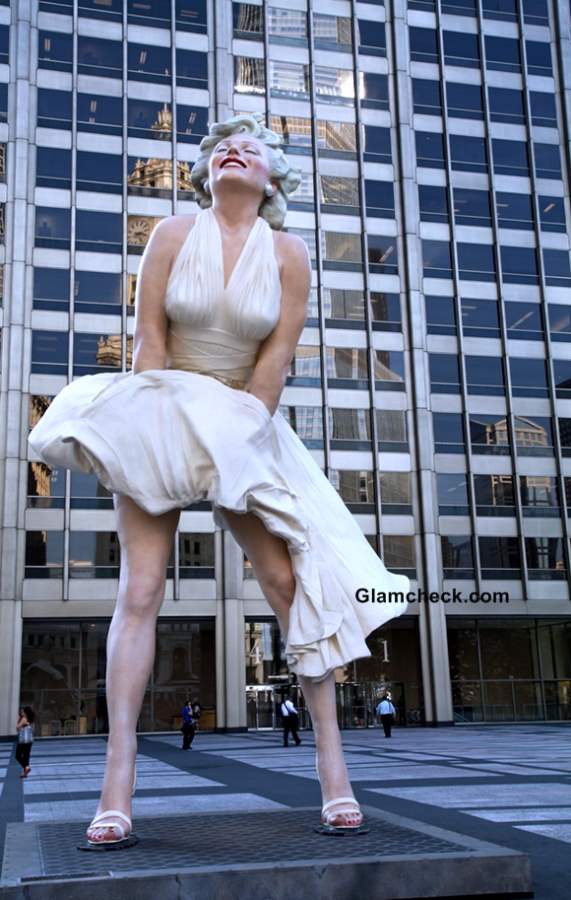 Marilyn Monroe'S White Dress Voted Best Outfit in Movie History
London, Jan 3 (IANS) Legendary actress Marilyn Monroe's iconic white dress from "The Seven Year Itch" has been voted the number one outfit in movie history.
The white frock worn by the actress in the 1955 film has been named the favourite in a survey conducted by the British Heart Foundation, reports contactmusic.com.
The second place went to the blue and white gingham dress and ruby red slippers originally donned by Judy Garland in "The Wizard of Oz".
Rounding out the top three is Olivia Newton-John's black leather trousers and red pumps from the movie "Grease".
Image: Shutterstock