V Day is fast approaching and while you may be busy trying to decide a gift for your special someone, planning the date and even planning your outfit. But amidst it all, don't undermine your hairstyle. Your hair truly frames your face and hence this romantic occasion calls for a romantic updo.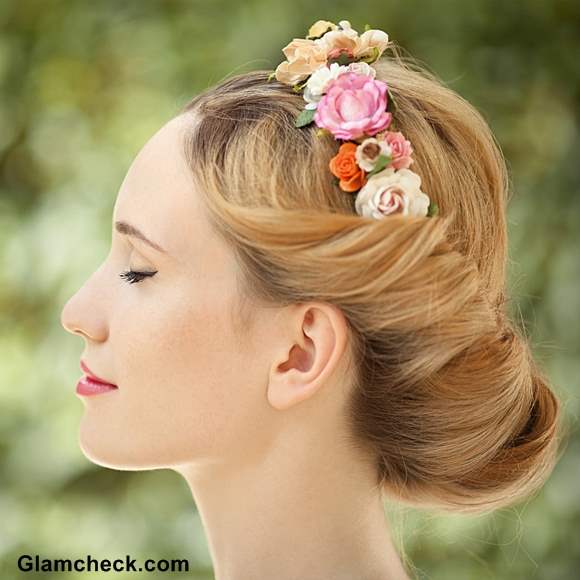 10 Soft Romantic Hairstyles for Valentines Day
And whether you are a lover of flowers in head or soft romantic curls, Valentine's Day is just perfect for trying out that hairstyle. Here is our list of top 10 choices.
# 1 Flower Brooch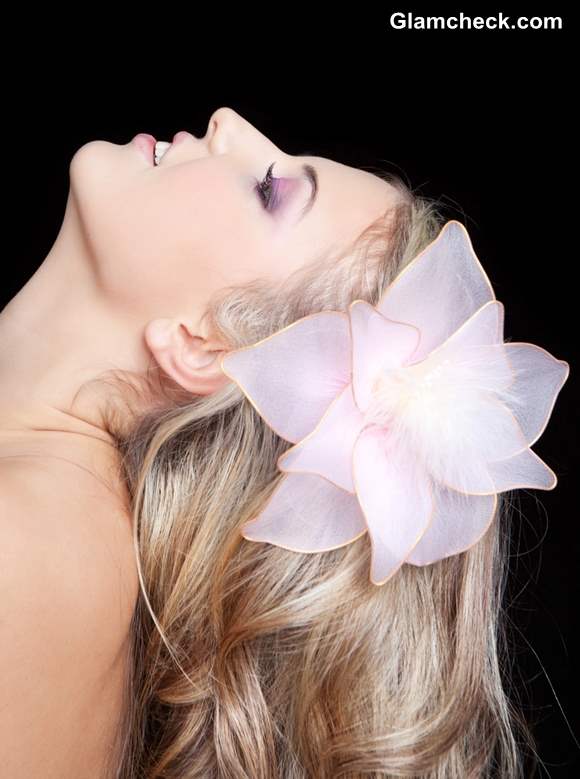 Romantic Hairstyle for Valentines Day
Get your hands on a flower brooch for your hair. If it is a statement piece then all the better. You can tousle your hair and pin it to one side and you are ready to move.
#2 Natural Flowers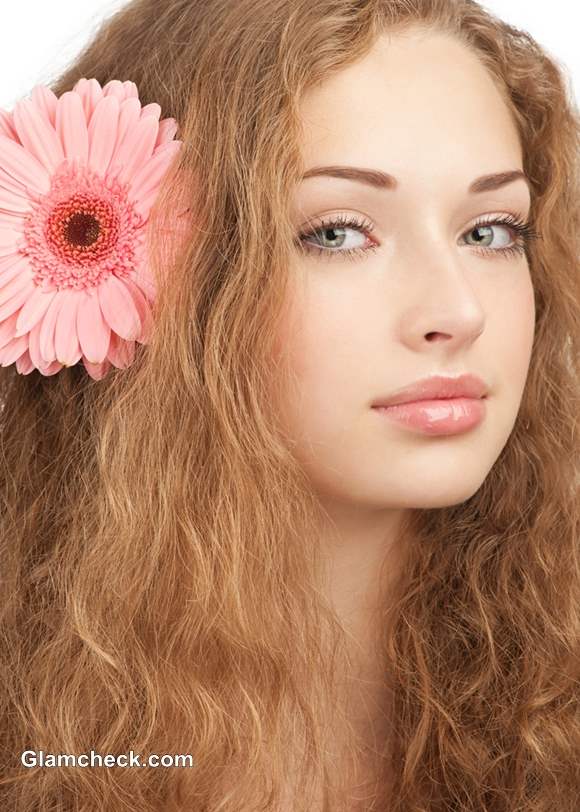 Hairstyle for Valentines Day
If you have any particular favorite flower like a gerbera, sunflower, rose, tulip etc. you can use the flower in your hair for a fresh romantic look. Make sure your hair is finger-combed and slightly messy to contrast with the softness of the flower. You can fix the flower in your hair with a bobby pin.
#3 Flower and a bun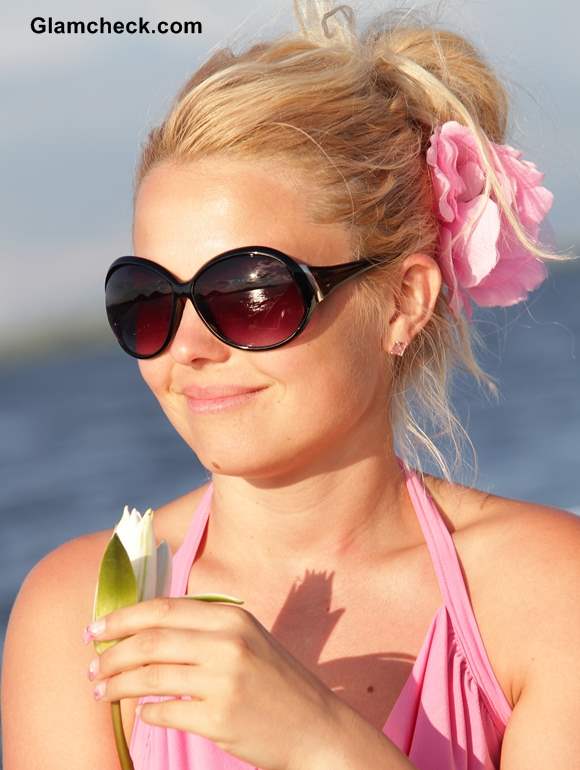 Flower and Bun Hairstyle for Valentines Day
So how do you make your messy bun work for Valentine's Day? Add a flower is how! This way you do not have to worry about all your hair staying tamed while you can still appear dressed. Perfect right?
#4 Flower Crown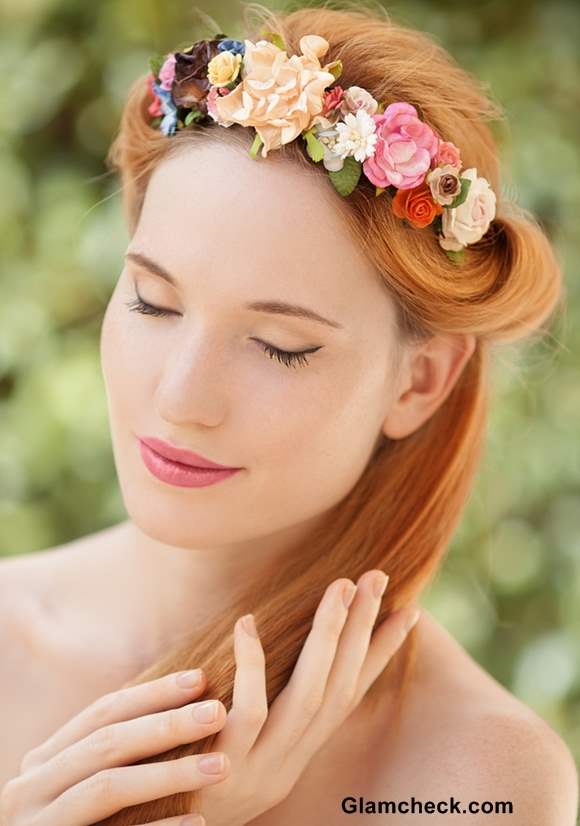 Flower Hairstyle for Valentines Day
The flower crown is so popular on tumblr and of course Lana Del Rey has been seen wearing one as well. It is the ultimate coy hairstyle perfect for a Valentine's Day date. You can in fact DIY one, with artificial flowers or natural ones. Combine many different kinds for a colorful flower crown. Wrap sections of your hair towards the end of the crown to hide the ends in style. Comb the rest of hair neatly and wear over one shoulder.
#5 Soft waves on a side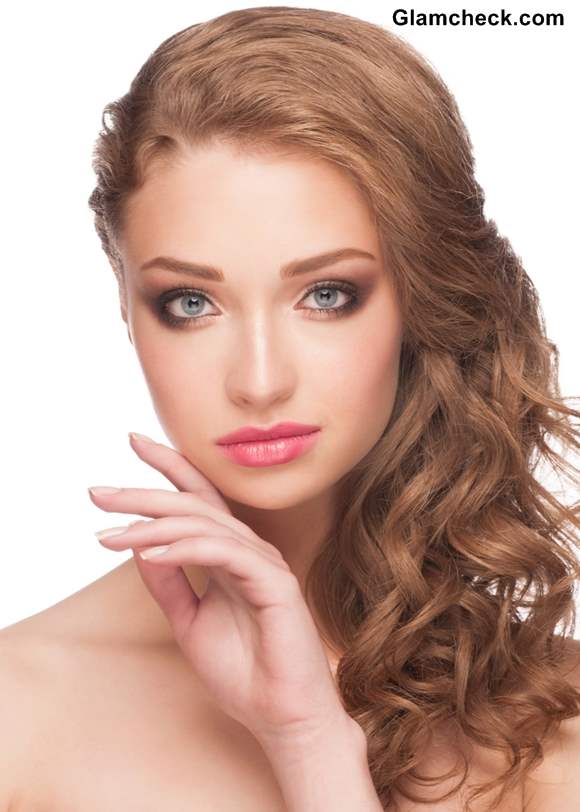 Hairstyle for Valentines Day Soft Waves
For this hairstyle, comb your hair over one shoulder. Use some hairspray to make it stay there. Using a curling iron and 1-2" thick sections, curl your hair below the ear. Use hair spray again to secure the look.
#6 Bouffant with flower hair band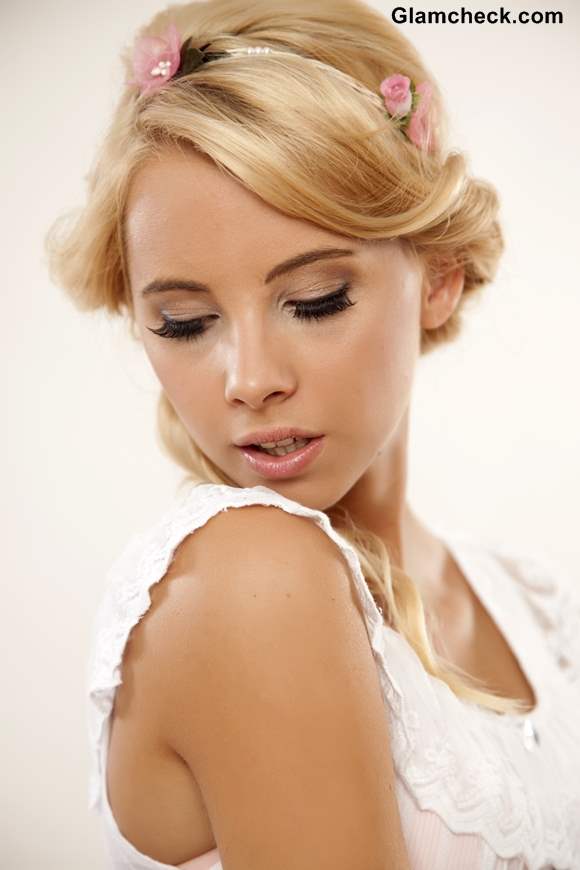 Bouffant with flower hair band Hairstyle
Go classic with bouffant hair and a hair band. The hair band may be an embellished one with little flowers. Sweep the sections of hair on the front to the side, turning them inwards around the ear. There you have your very own princess-like hairstyle for Valentine's Day.
#7 Messy Waves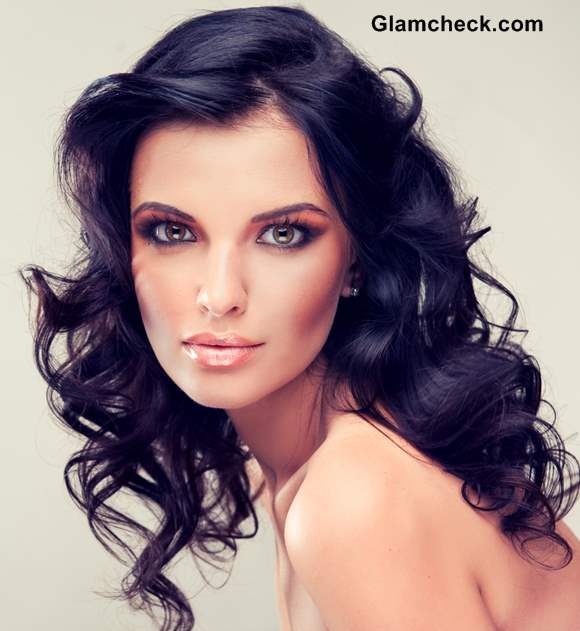 Messy Waves Hairstyle
To achieve romantic messy waves, you simply take thin sections of your hair and wrap them slightly loose on a curling iron. Once all hair sections are done, run fingers through them for the messy effect. Sweep your bangs to one side.
#Dreamy curls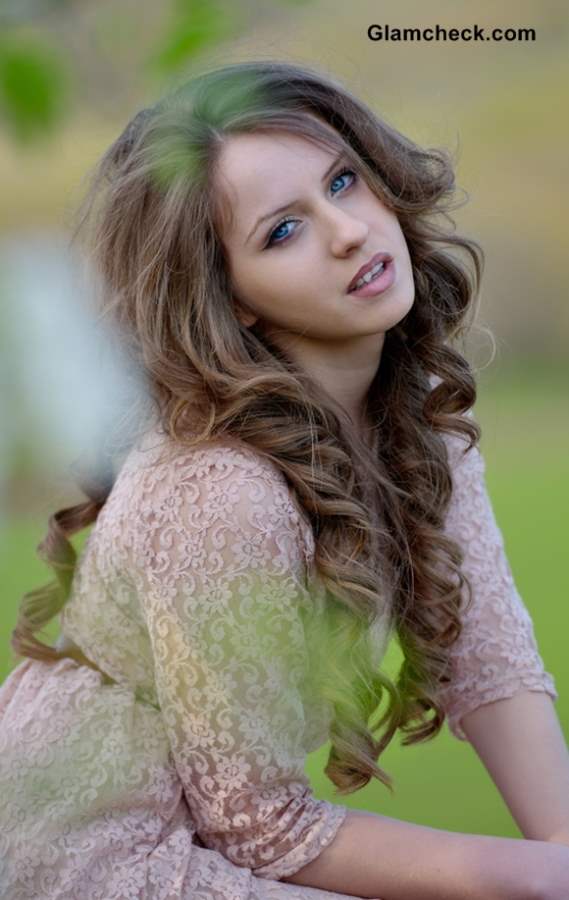 Dreamy Curls  Hairstyle
If you happen to have long hair, finger comb them and curl them below the neck. Use thick sections and wrap the hair tightly for thick curls. Secure with hair spray.
#9 Sleek And Straight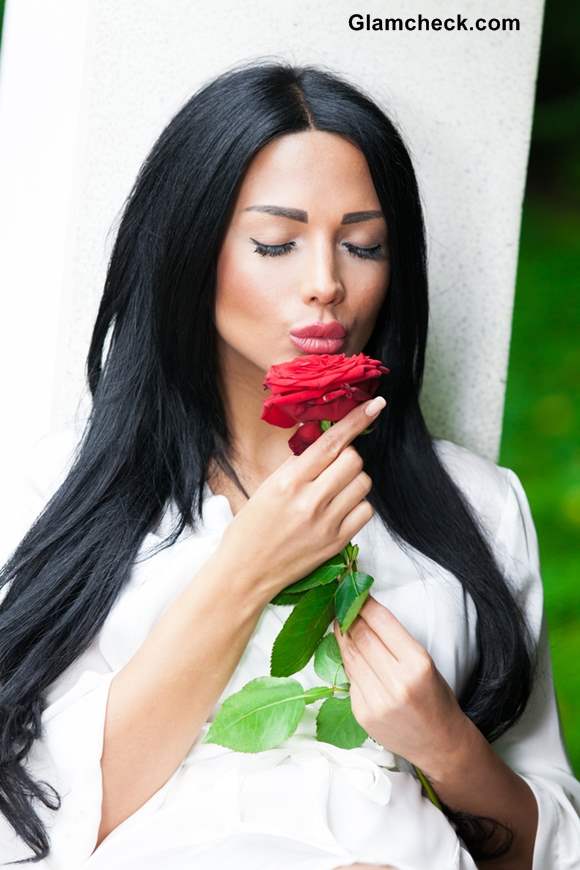 Sleek and Straight Hairstyle
This one is a simple yet effective hairstyle idea. All you got to do is part your hair in half and straighten them slightly. And that is all!
#10 Textured High Pony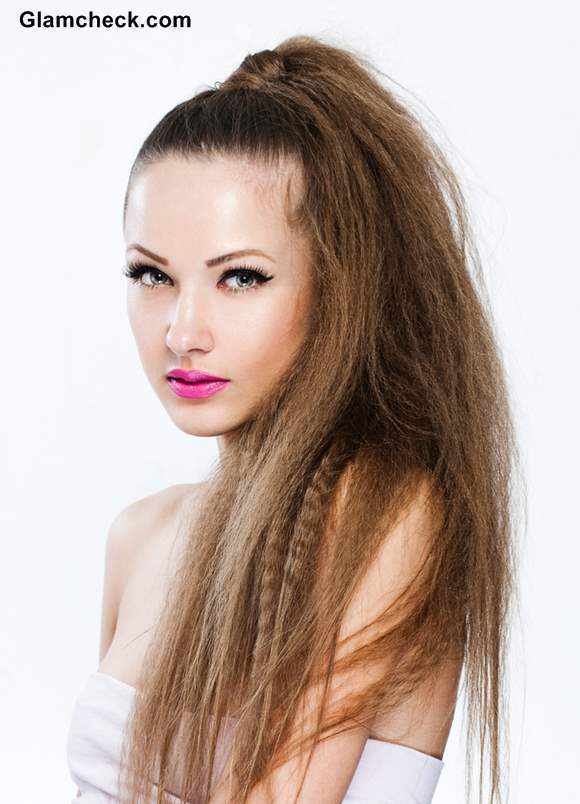 Textured High Ponytail Hairstyle
Crimp and texturize your hair in little sections. Comb them and tie them all in a high pony. To hide the rubber band, simply take a section of hair and wrap it around the base of the pony and you are done.
So that brings us to the end of the list of 10 hairstyles that are perfect for Valentine's Day. Make sure to select one in conjunction with your makeup and outfit, and you will surely sweep your lover off his feet.
Image: Shutterstock