With the mercury soaring during summer season, there is no reason why you shouldn't raise your hotness quotient too. Well, of course we don't mean that you need to "actually" raise your own temperature (good lord no we don't literally want you to have fever!) but that of your surroundings, by opting for today's rock the look in summer sizzle style. It is all about looking hot this summer. Rock the Fashion: The mainstay of this look is a sizzling pair of hot pants worn with a checked short sleeved shirt. The model here is rocking the combo of red and blue checks with a pair of frayed denim hot pants.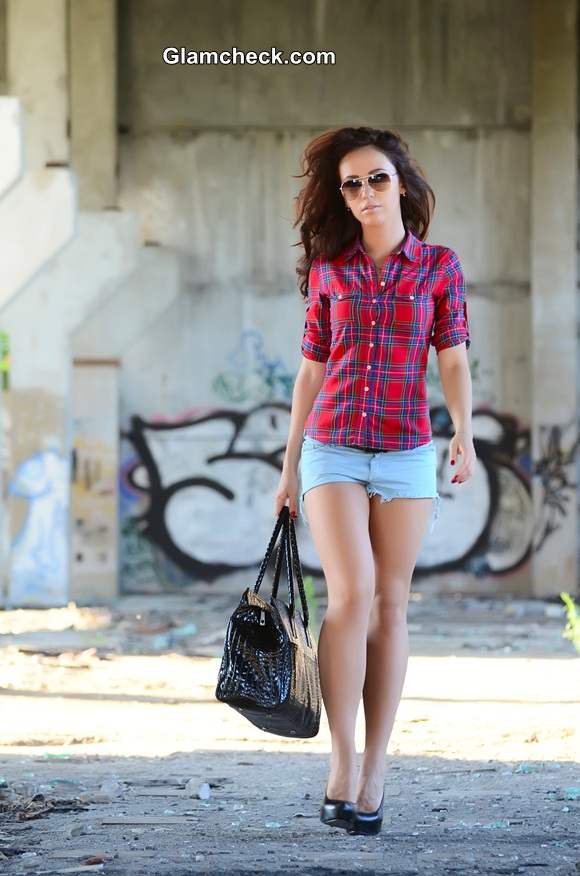 Hot pants with checked shirt –  Summer Sizzle Look
Rock the Style: Accessorization always adds on to the look of an ensemble and it is no different here. Though a word of advice, since the attire itself is attention worthy, keep the colors of the accessories basic and also pick classic pieces to match with the rest of the outfit.  A bag, belt, pumps and sunglasses in black are just the right things to complete the stylization of this look. These accessories lend a fine balance of class to the chutzpah.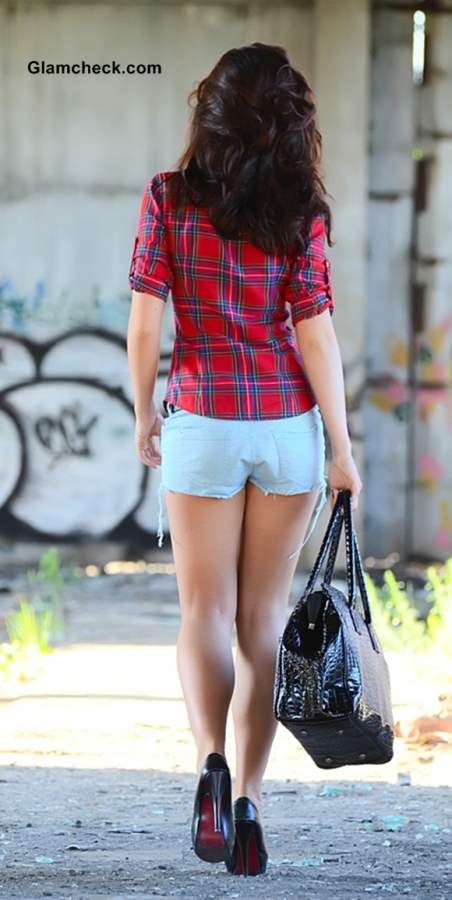 Shorts Teamed with a Plaid Shirt
Rock the Beauty: Keep the makeup toned down for this look. Too much makeup will only look loud and will take away from the effect. A nude shade of lipstick and a touch of kohl and mascara will be just fine. You can of course go bold with the manicure and play with a scarlet shade.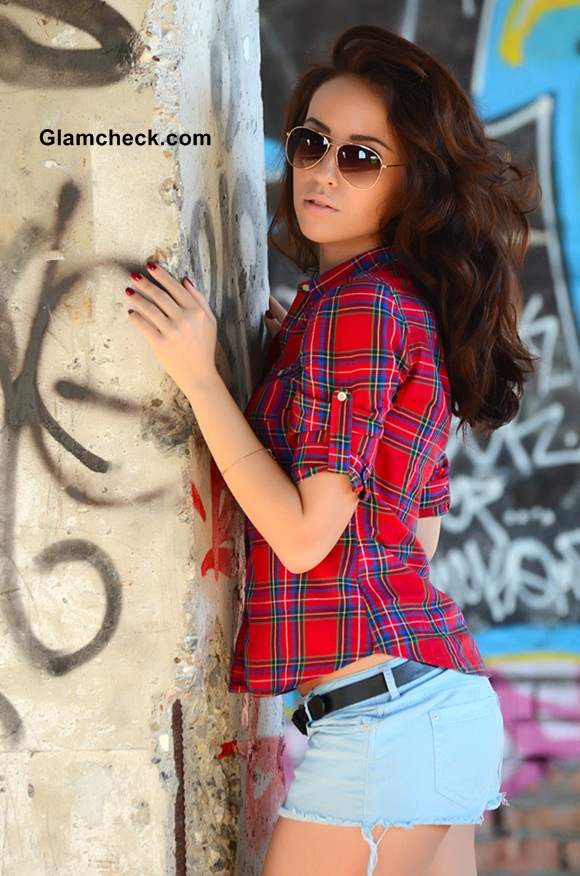 Summer Fashion Shorts Teamed with a Plaid Shirt
The hair can be left loose in their natural style. The USP of this look also lies in its effortless appeal; hence you don't have to go all out with a fancy hairdo. Glamcheck's Rocking Tip: If you are not too comfortable with hot pants then you can also opt for shorts, for more cover. Remember, at the end of the day you will not be able to achieve the summer sizzle look unless you actually are confident enough to feel it. So, whatever length you are comfortable with, you should select that. It won't take away from your hotness quotient.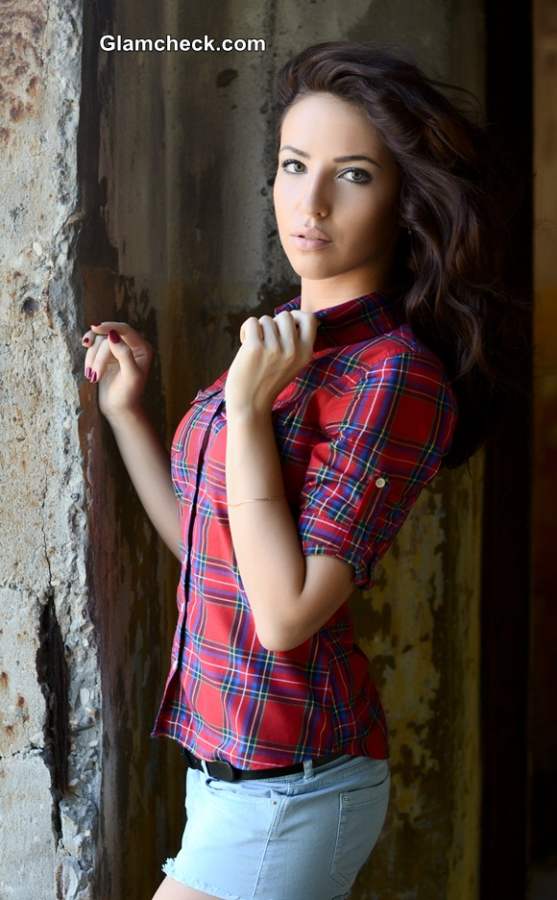 Summer Styling Tips Shorts Teamed with a Plaid Shirt
Image: Shutterstock