Gone are those days when you had to dress boring to the office. Today formal wear has evolved into an all new level with a welcome set of changed criteria and experimental mind sets of office goers. In spite of the n number of options available, finding the 'right', 'just perfect', 'stylish yet formal' office attire can take a toll.  How you dress to your work place is often judged to be reflective of your capabilities at work.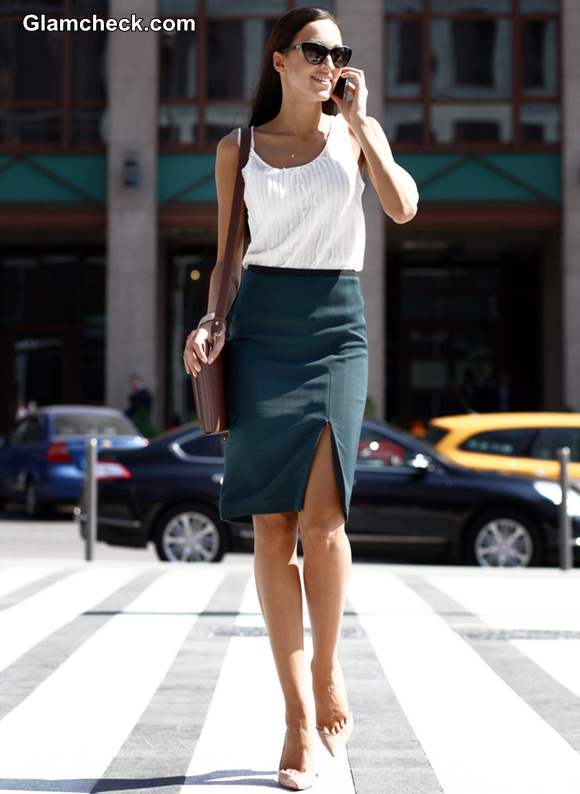 Tube Skirt with a Tank Top – Workplace Fashion
As workplace fashion is exercised five days a week it is essential that you never go over- board with your attire, making it all the more difficult to look glam day in and day out.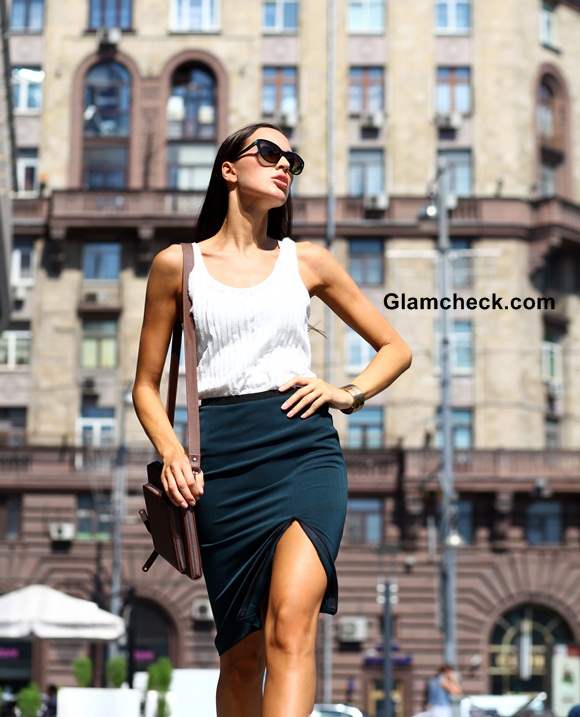 Black Tube Skirt with a White Tank Top – Workplace Fashion
The formal skirt and blouse attire has become a boring staple dress code at work places. Without a doubt any day a skirt and blouse combination is the most comfortable at work. The dressing tip of the day: Add a chic twist by playing with the silhouettes of the classic attires. Instead of a simple panelled skirt flaunt a chic tube skirt with a front slit. A front slit of just the right length is all that you require to 'up' your look at the work place. Pair the tube skirt with a spaghetti styled cotton top. Since we want all the elements to be in underplay and the over- all look to do the   talking let the colours be solid without the hustle-bustle of prints.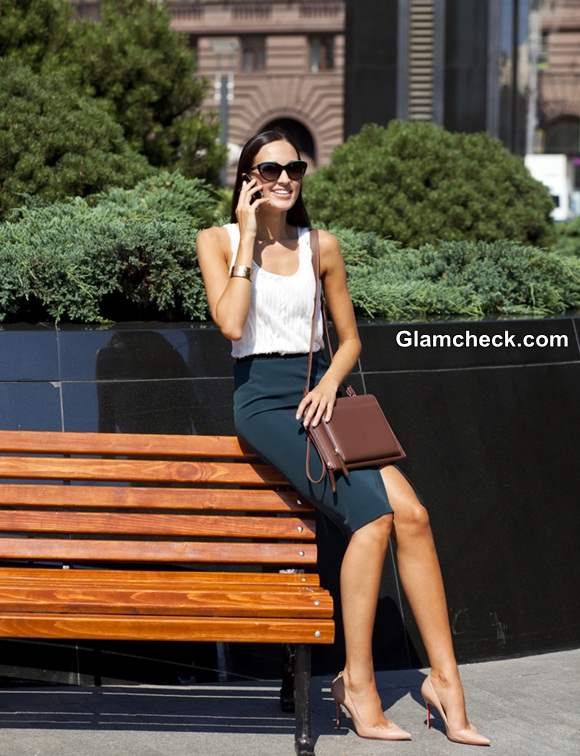 Workplace fashion- tube skirt at work
A tube skirt looks great only if the fit at the waist and back darts are tailored well. The model flaunts a tailored tube skirt in a dark metallic teal shade.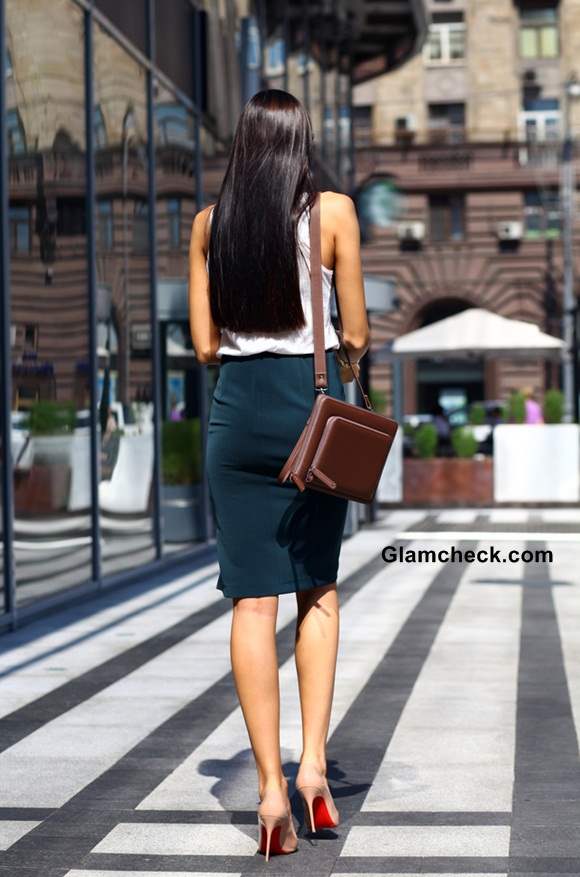 Wearing Tube skirt at work
This contemporary version of tube skirt is sans a back slit and provides for a good fit and ease with the slit accommodate for in the front panels. The pleated textured cotton top is all the embellishment you need to look great at work. The model sports a broad straps spaghetti style cotton top which is neatly tucked in at the waist.  Nude coloured stilettoes works well.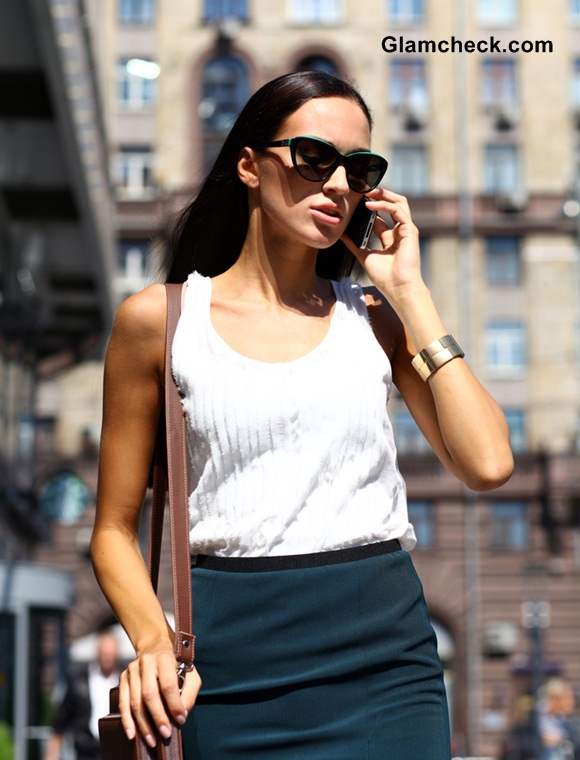 White Tank Top – Workplace Fashion
 The simplistic styling with a pair of glares (with tinge of mint green frames), a simple all steel broad bracelets and a sleek leather briefcase style laptop bag is all you need to look fabulous and chic at work. Glam tip: Keep the colours in solid two colour mix. Avoid large prints at work. Play with fabric textures and silhouettes this summer.
Image: Shutterstock