Of late, braids are the latest craze. This season, we saw fashion bloggers, celebs and fashionistas around the globe flaunt their own unique versions of this super fun hairstyle. The 71st Venice International Film festival was no different – beautiful evening gowns, gorgeous red carpet fashion and yes! Hairstyles!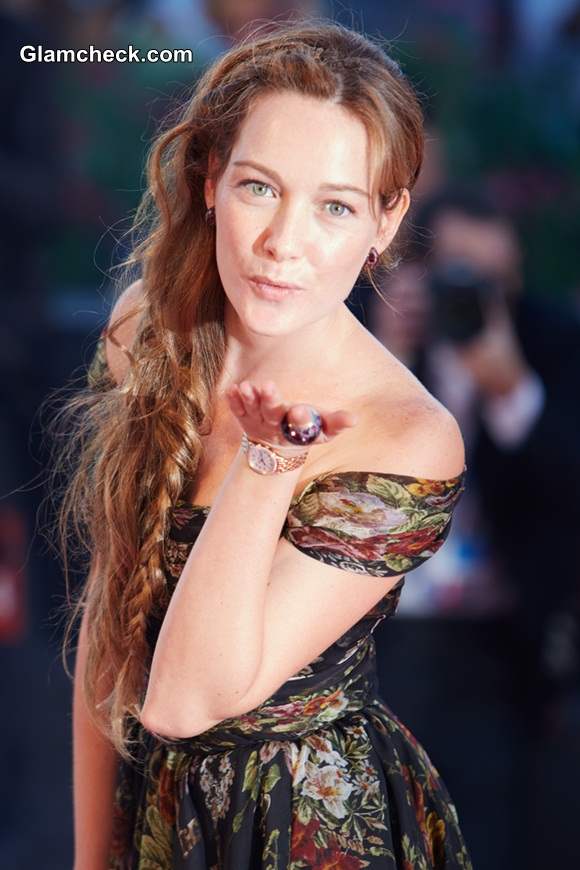 Cristiana Capotondi Sports Gorgeous Side Braid at La Rancon De La Gloire Premiere
One of the favourite pastimes of girls – checking out latest hairstyles and trying them at home! Don't we all do that? We bring to you one of our favourite hairstyle spotted at the red carpet event in Venice.
Check out Cristiana Capotondi's messy, fun yet classy hairstyle. She's let her fall in loose waves, no wait! There's a teeny side braid. It's such a fun style, it's impossible to figure where the braid begins and where it ends. Her fun hairstyle is the perfect compliment for her gorgeous floral gown.
 Braid Tutorial
We have few simple tips for you to get this super fun look.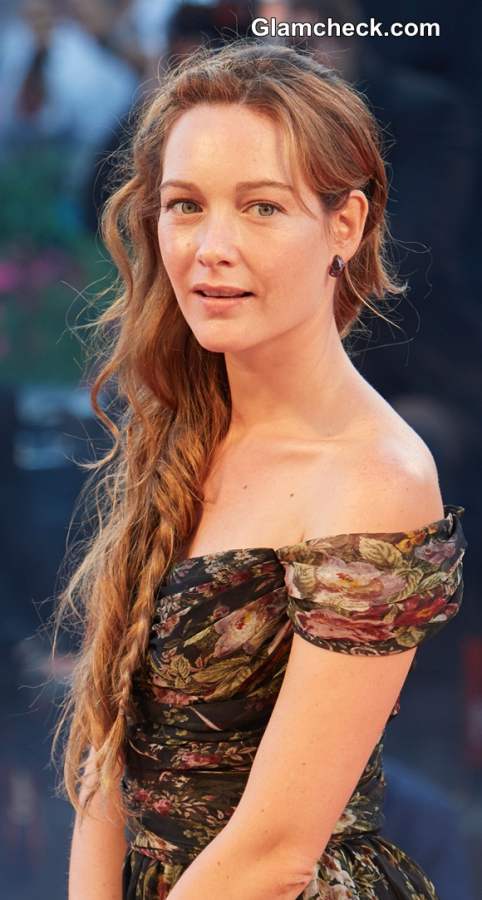 Side Fishtail Braid Cristiana Capotondi 2014 La Rancon De La Gloire Premiere
First, part your hair the way you are comfortable with. Pick up a small section from the top front portion and then, twist it halfway to frame your face. Secure it bobby pins.
Next pull your hair to the side where the twisted section falls and tie a loose low ponytail. Use medium hold hair spray and bobby pins to hold the hair.
(This look is perfect for those with wavy hair but works even for straight hair.)
 Pick a small section of hair from your low ponytail and start making loose braids all the way to the ends and secure it with small elastic. Then remove your ponytail.
Remove small strands of hair from your braid and pull it sideways to create a messy look. Flip your hair and back comb a bit to create an even messy look. Use a curling iron on tiny stray strands of hair to create beachy waves – the messier, the better. You can add your own quirky cute accessories to this hairstyle. So go on, get creative and create your own super glam side braid style.
Image: Shutterstock