It's the time of the year where the temperate gets a little colder, moving away from the warm summer sun to the cold winters. It's now time to sip on a warm cuppa and update your fall fashion, time to take out your scarves and warm clothes.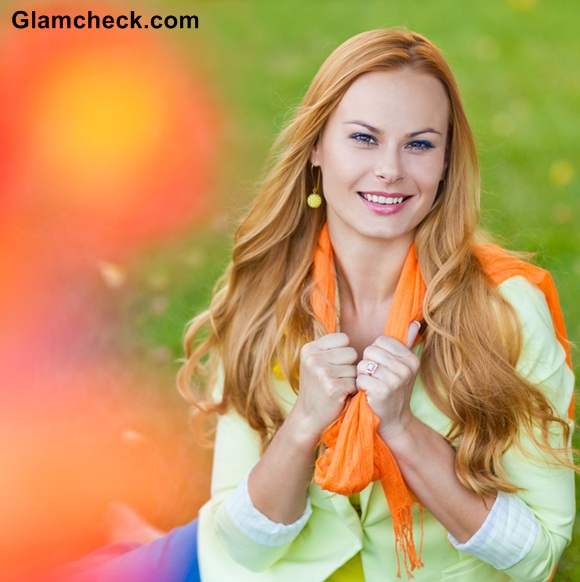 Early Fall Look
You could take a cue from how nature changes its colors when during early fall, the trees start shedding their green leaves and start giving nature's color palette a yellow, brown, reddish, burgundy hue. Also, do catch up with the latest fashion fall winter color palette; you will find that they usually move closely to nature's seasonal color palette.
This time of the year, it's nice to go feminine and include bright colors to your wardrobe to lighten up your fall look. Autumn yellow is a color which has been on the hot list of many famous designers for this season's fall. Try mixing different hues of yellow to be spot on trend.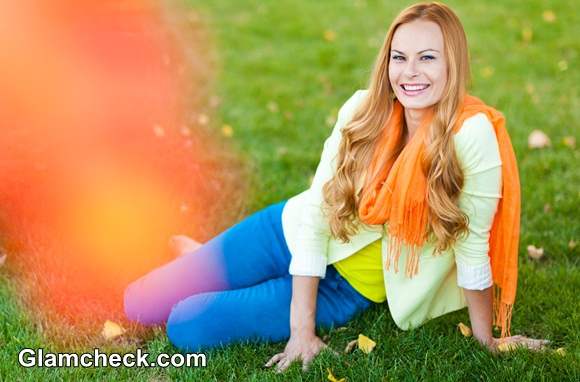 Early Fall Fashion
Trousers, jeans, long skirts and leather bottoms are good choice for your fall wardrobe. For your tops, focus on the sleeve lengths. Three-quarter-length sleeves could be your best bet since fall is a little warm and not as chilly as winter.
Light sweaters, cotton-blended coats and cashmeres are perfect for fall. Throw on a light sweater or jacket over your camisole and add a winter scarf in a different color hue or print pattern to up your fashion quotient.
You could take a hint from the picture and mix in different hues of the season's hot autumn yellow. How about adding an autumn twist to your everyday blue denims? Greenish yellow for your camisole, a light yellow for your coat/jacket/sweater and an orange yellow added as a scarf. Don't you think she's dressed perfect for fall?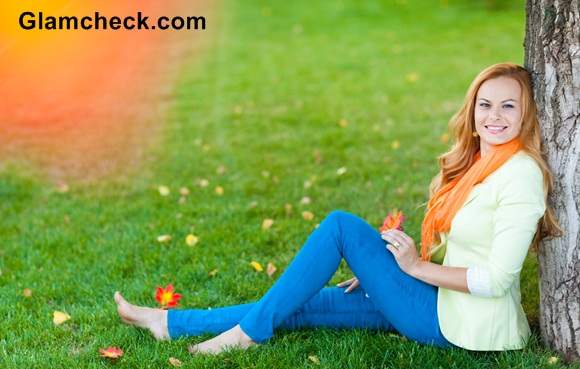 Early Fall Fashion – Get the Look
Some other colors which you can try for your fall fashion are reds with tints of orange and purple (think cranberry, wine, burgundy, etc), teal and Fuchsias.
Image: Shutterstock