Want to create a style statement without going over the top? We say, ditch those statement accessories and look for an edgy stunning neckline. We have our neckline inspiration for the day, a cut out wide V which we spotted on Nancy Lee Grahn during the ABC TCA Winter 2015.
Not many people realize this, but necklines are as important as your dress fit. Take for example V necks; they are perfect for those with broad shoulders as they shift the focus to make your neck appear leaner.
The neckline on Nancy Lee can be taken as a variation of the popular key-hole neckline, only that instead of the smaller key-hole opening, it features a wide V neck.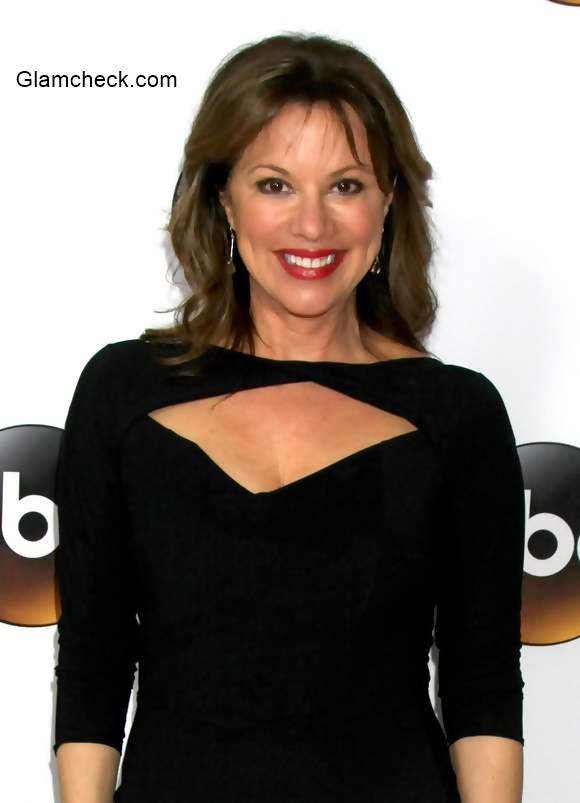 Neckline inspiration – shallow V key-hole
Most of us need to be careful of this trend because key holes can either look really good or really bad (really really bad!). We for one, are not a fan of the deep plunging, revealing designs.
That's why we've pick Nancy Lee's dress as our inspiration. Just for the simple fact that it is eye catching and ups her sex appeal notches higher while at the same time the shallow V design is conservative enough to keep the style elegant. She's styled the look perfectly without overdoing the accessories and leaving her neckpiece at home.
Girls it's time to give your necklaces a break and flaunt some eye catching necklines.
Neckline– shallow V key-hole
Image: Shutterstock