The collection at Zigman on CRO A PORTER show on April 12 2014 in Zagreb Croatia was totally worth drooling. It portrayed the new age woman who is not afraid to experiment and have fun with what she is wearing. Her uniqueness and bizarreness is what makes her different. Their shoe collection particularly caught our attention. The careful eye for detailing and the mix and match of elements stole the show. The use of eyelets, prints, interlacing and funky looking heel, all shouted for attention and looked fabulous. And if that was not enough to top it all was the colour blocking! So many elements synced together to make these pairs in our wish list. The intricate prints embellished with floral motifs, patch work, embroidery and the play of colours added another dimension to the footwear. The interlacing was such that it resembled women's innerwear, a corset! The fitting of the shoe was just like that of a corset, well snug and contoured according to your foot. The interlaced laces give a very interesting look and added to the mystery.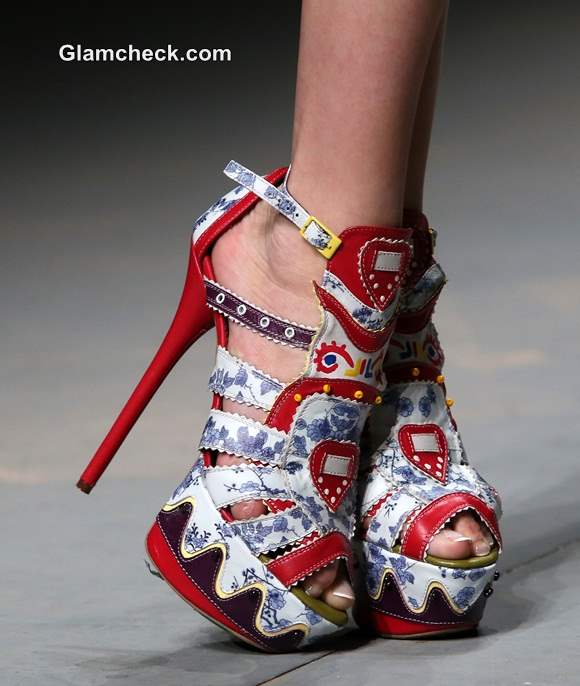 Zigman on CRO A PORTER show
This Art Nouveau inspired shoe is a must addition in your wardrobe. These pair of footwear may not be for everyone but it surely is innovative and eye catching. It's avant-garde yet street and very wearable! One has to careful while teaming it up though, it already has so many elements therefore it would be better to opt for simple overalls.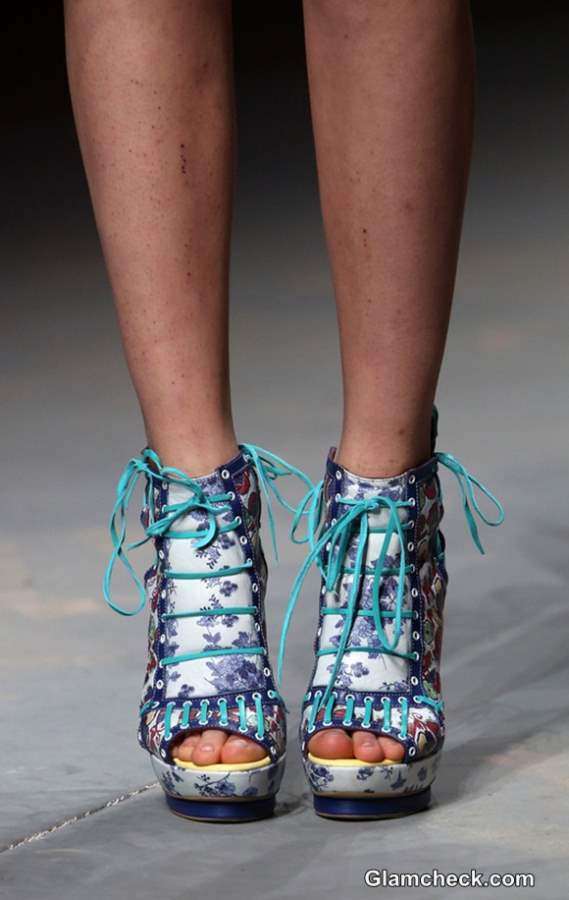 Corset Shoe Fetish
To achieve this look from an old pair of heels can be challenging. But the results would definitely be worth it! Find a pair of printed or plain heels with wide straps that you are willing to reuse. Now follow these simple steps to find a new revamped heel:
Paint a half inch strip on each side of the straps with bright blue and red colour.

Now punch the coloured strip on the straps neatly with eyelets; you can opt for coloured ones to add a pop of colour.

You can place the eyelets closely or spread them out evenly.

Now take brightly coloured shoe laces and interlace them through the eyelets.

Leave a few empty and play with the interlacing pattern.

You can opt to decorate the heel as well by adding a painted cork.
Voila! Your corset sandals are ready. Flaunt them anywhere you like and add fun to your outfits. These can dress up a simple ensemble and make you centre stage. Be confident and exhibit this masterpiece at evening parties and get-togethers.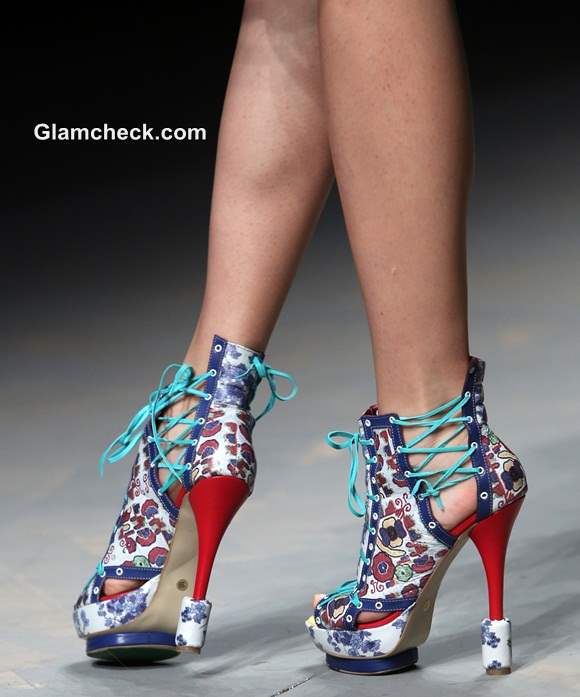 Zigman CRO A PORTER show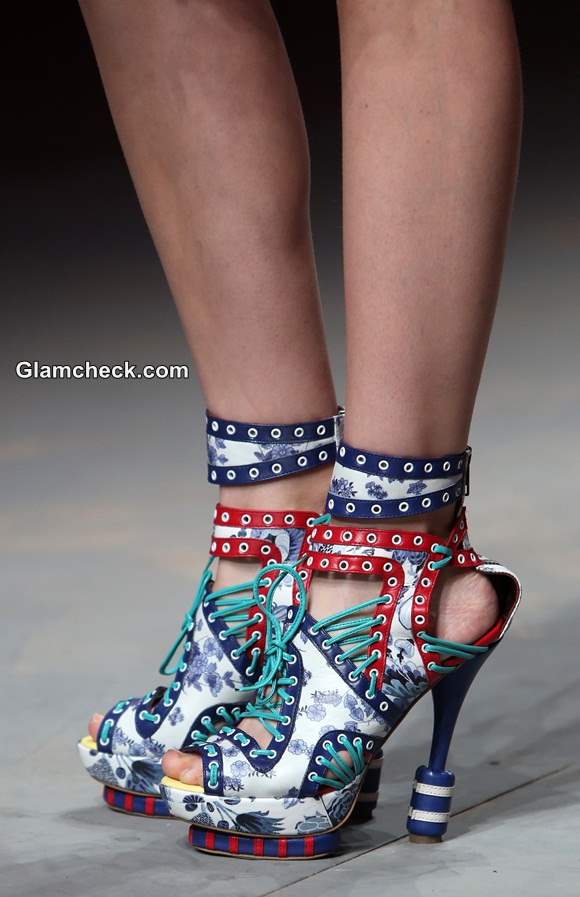 Corset Shoe Fetish by Zigman
Image: Shutterstock