One popular style that never ceases to go out of trend is the Preppy look. Most of the time, girls go for styles that are bold, sexy, edgy, romantic or just simple. Dressing preppy, however, is different. There are no sexy cuts or loud colors – it's about being sophisticated, effortless and yes, cute! So how do you get the preppy college girl look? It's simple, just check out my new look.
Style#2
What I'm looking for is an outfit which is polished, simple and comfortable. I've picked this pretty denim pini dress from Miss Bennett London. Pini dresses are classics; they'll never go out of fashion. Besides, the denim fabric will be comfortable and last a life-time. Above all, the dress is just so pretty!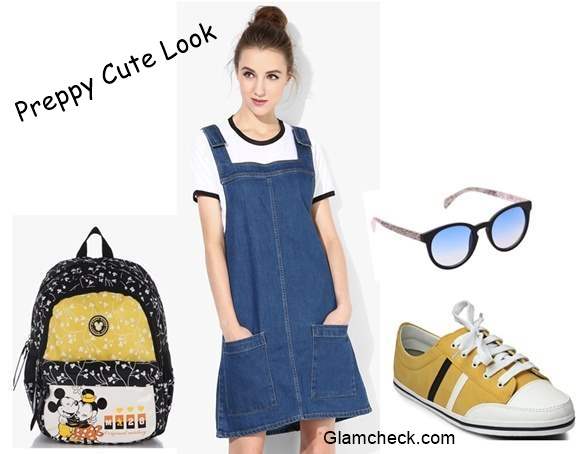 Miss Bennett London Denim Dress for a Preppy Cute Look
Remember to check the fitting before you buy, preppy styles demand well-fitted clothes. Your outfit shouldn't look either loose or tight.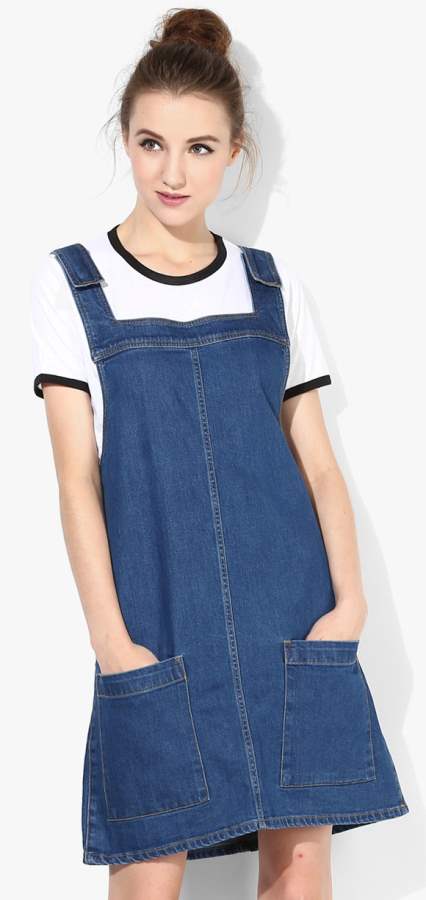 Miss Bennett London Denim Dress – Rs. 2299
Tips to style the look:
#Shoes
What I'm looking for is something for comfort, nothing overtly stylish or bold but classy. These faux leather sneakers from 20dresses just about seem perfect for the pini dress. Love the mustard yellow color; it adds a young and fresh element.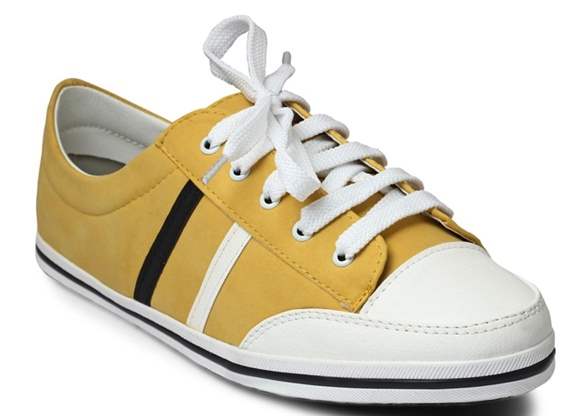 20dresses Faux Leather Sneakers – Rs. 1495
#Accessories
The accessories have to be minimal. So, let's skip the statement jewellers and instead add these cool cat-eyed sunglasses from nineteen. Makes such a difference to the outfit, doesn't it? You could also add a pretty headband if you fancy.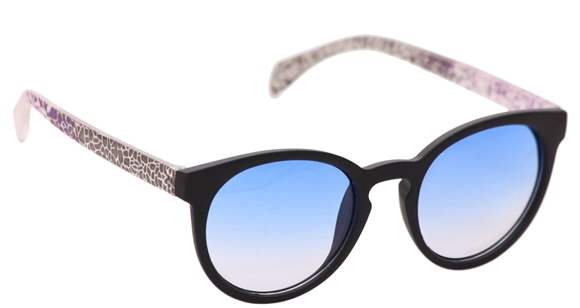 Nineteen Multicolored cat-eye sunglasses – Rs. 699
Finally, I'm adding this super cute Mickey and Minnie backpack from Genius13. It's so cheerful and the yellow complements the sneakers quite well.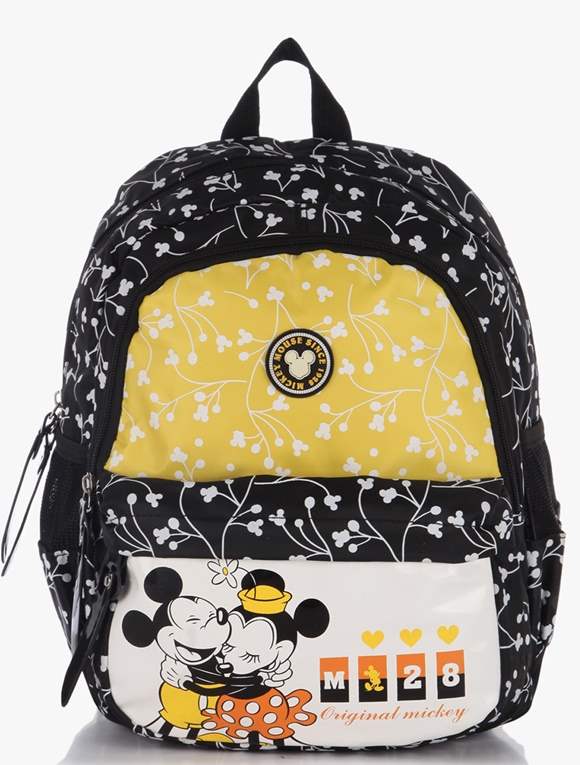 Genius Yellow Backpack – Rs. 387
My preppy school girl look is now done! Simple, sophisticated and fun!
Let's Connect
Do share your comment/suggestion about this Look on my Facebook page

For Styling and Beauty Looks – Watch me on my Youtube Channel