Black and white makes for a combination that spells perfection. No guessing there why monochromes are such classics. This time, instead of the conventional formal look, the simplicity of monochromes is combined with fun, chic summer shorts. The latest trend is high waist black shorts with white tops.
Be it cool casual or perfectly put together, here's our pick of 4 top monochrome summer trends spotted on our beloved celebs.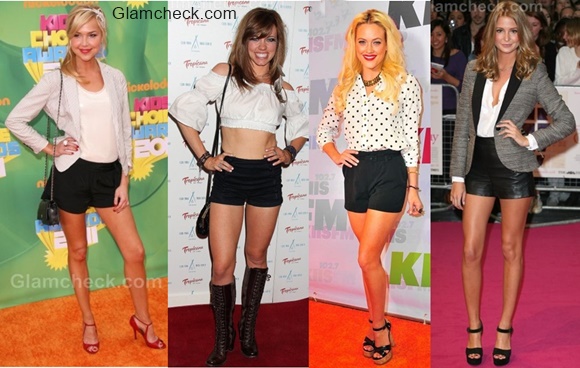 High Waist Black shorts with White Top
 Flared shorts + white tank top
This sophisticated, high fashion and high street mixed Preppy style is popular than ever, all thanks to shows like Gossip Girl, The O.C, Glee, etc. To get the look, pair black skater shorts with a basic white blouse. Add a striped summer blazer and a trendy sling bag, perfect for college and perfect to up the fashion game.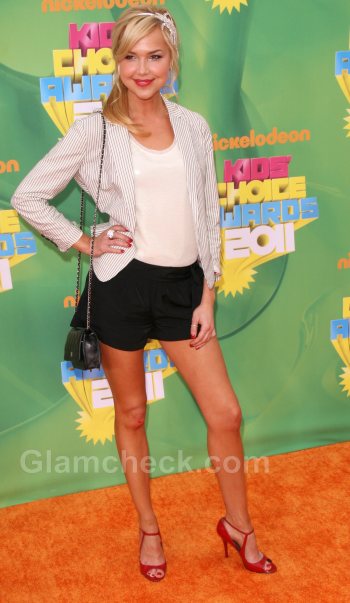 High Waist Black shorts with White Top blazer
Stylish red heels and matching manicured nails provide just the right pop of color. For that final touch, add a pretty headband and you're ready to be 'Queen Bee' Blair Waldorf.
High waist Leather shorts + Classic white blouse
There's something about black leather shorts that instantly adds a sexy oomph factor. Don't we all lover leather shorts? But here, we are toning down the sex appeal a wee bit by pairing it with a classic white blouse, tops buttons undone nevertheless. Block heels and a well tailored grey formal jacket add a touch of sophistication.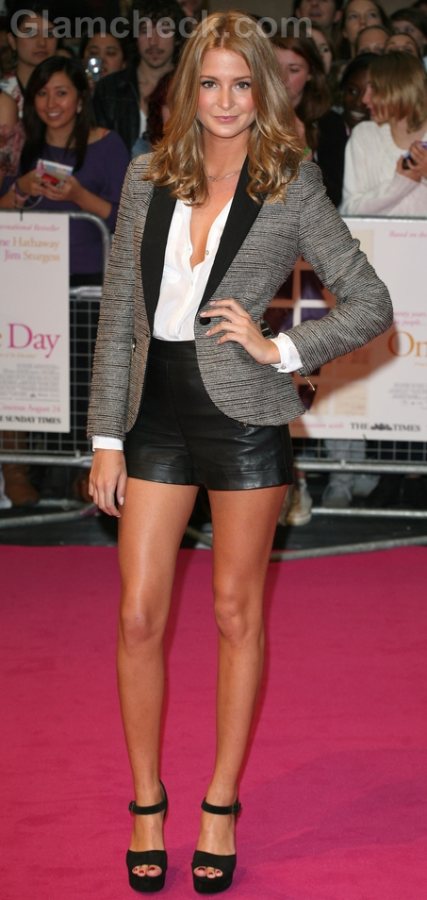 High Waist Black Leather Shorts
High waist black shorts + Off-shoulder crop top
A style fit for the adventurous rocker chic soul, pair the black shorts with your favorite knee lenght boots and a flirty off-shoulder crop top. Yep, it's time to flaunt some skin. Add some leather bracelets, cuffs, edgy finger rings or hair accessories. Go crazy, have fun!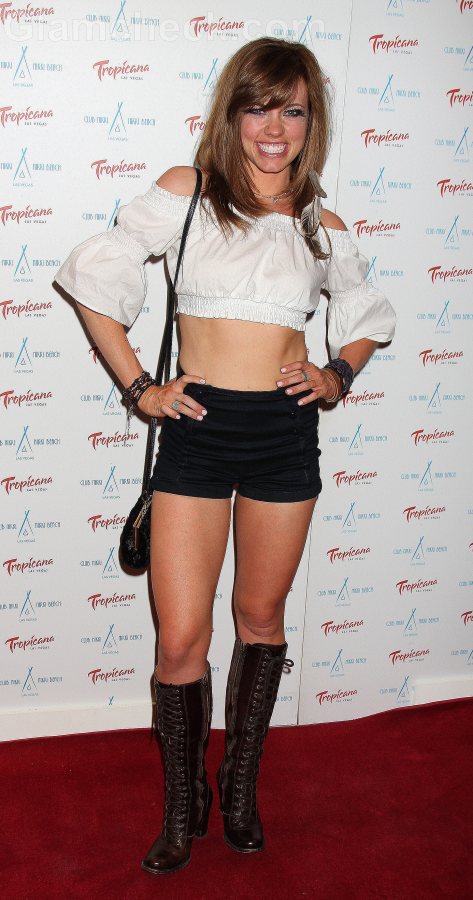 High Waist Black Shorts with Crop top
High waist black shorts + Polka Dot blouse
Let's admit that we girls have an undeniable love for polka dots. Here, we pair tailored black shorts with our favourite polka dot blouse. Leave the top few buttons undone and flaunt a stylish statement choker neckpiece. Strap wedge heels and delicate finger rings complete Peta Murgatroyd's effortlessly stylish and feminine look.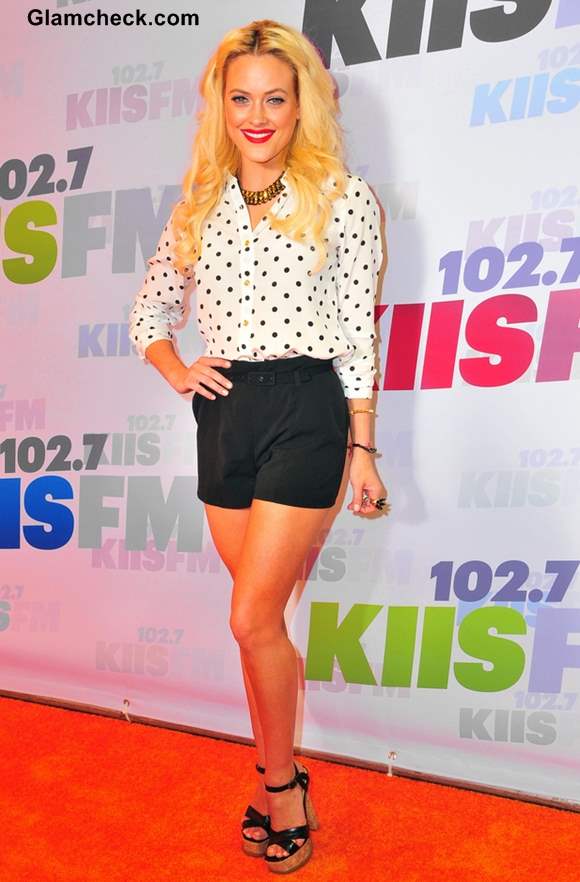 Black Shorts with White top
Monochromes and shorts is a combination that is definitely here to stay. What do you say?
Image: Shutterstock