Most of us liked Barbie while growing up – after all not only was she the most popular doll around but a style icon for both little girls and women! It is no surprise that makeup inspired by Barbie keeps on making its appearance in fashion trends every now and then. The little girl in us had recognized her influence long before we actually grew up. Today, we bring you an eye makeup tutorial that is largely inspired by, arguably, the most famous doll.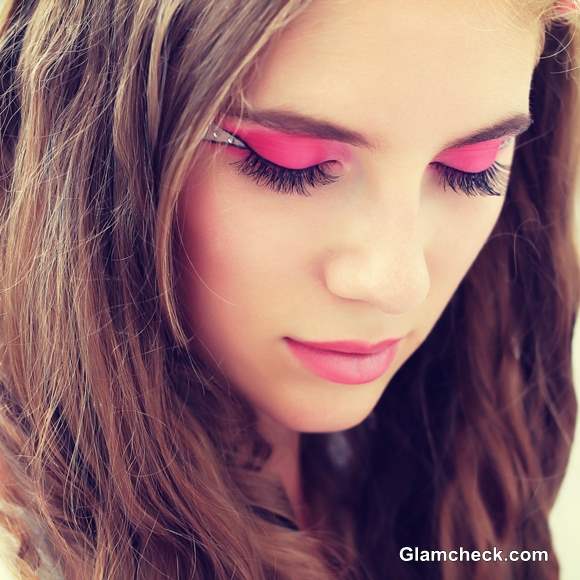 Eye Makeup How To – Barbie Pink Eye Makeup
Barbie Inspired Pink Eye Makeup Steps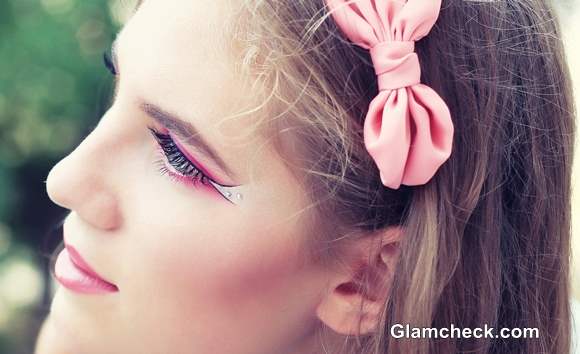 Barbie Inspired Pink Eye Makeup
Eye Make Up Items Needed: Brown eyebrow pencil, dark pink eye shadow, light pink eye shadow, white eye shadow, shimmery nude eye pencil, black eyeliner, black mascara, crystal stick-on stones
Eye Makeup Steps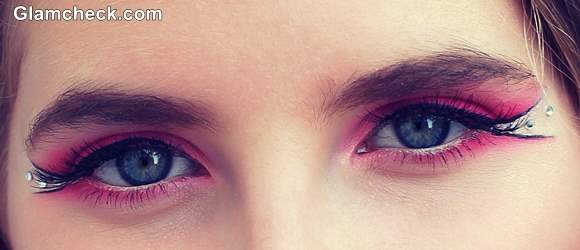 Barbie Inspired Pink Eye Makeup DIY
Start by filling in your eyebrows with the brown eyebrow pencil using light strokes – as you wouldn't want them to look too deep or painted. At the same time, a lot of people skip the step of darkening their eyebrows which makes it look faded when compared to the rest of the eye makeup. Hence, this is a very important step.
Next, use the dark pink eye shadow all over your upper eyelid – stretching out to the outside corner of your eyes in a winged shape. Use it along the lower eye lid as well.
Take the light pink eyeshadow and use it to highlight the brow bone area. Use it on the inner corners of the eye too.
Use the shimmery nude eye pencil to line the lower rim of your eyes.
After this, apply the black eyeliner along your upper lash line – extending at the outer corner in a slight winged shape. This line should end exactly parallel to where the eyebrows finish. Now, with the eye liner draw a line that goes below the eye (see photo) in a way that it outlines the dark pink eyeshadow on the lower eyelid. The two ends of the eyeliner – applied above and below – should look like the end portion of a fish's tail.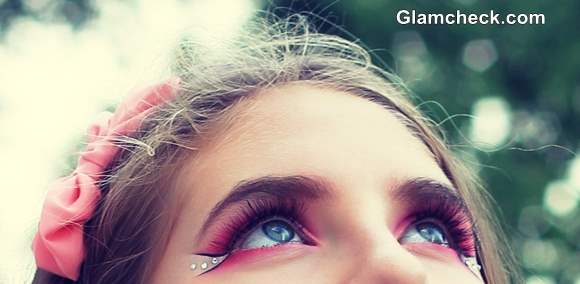 Barbie Pink Eye Makeup How To
Fill in the "fish-tail/triangular area" with the white eyeshadow.
Use two coats of mascara on the upper eyelashes and one coat below.
Finish by applying the crystal stick-on stones – two on each corner of the eyes. (See Photo)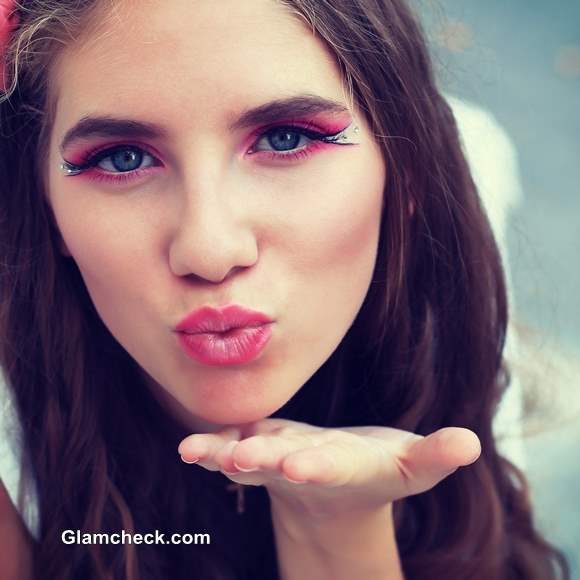 Barbie Pink Eye Makeup
Now, go out and show the world your Barbie inspired eyes!
Image: Shutterstock