Much like its erstwhile bottom counterpart, denim shirts are a must-have classic staple in every woman's wardrobe. They lend a dressed down and casual laidback vibe even when paired with dressy garments. This Fall fashion, following the hot 'androgyny' trend, denim shirts are back in style like never before.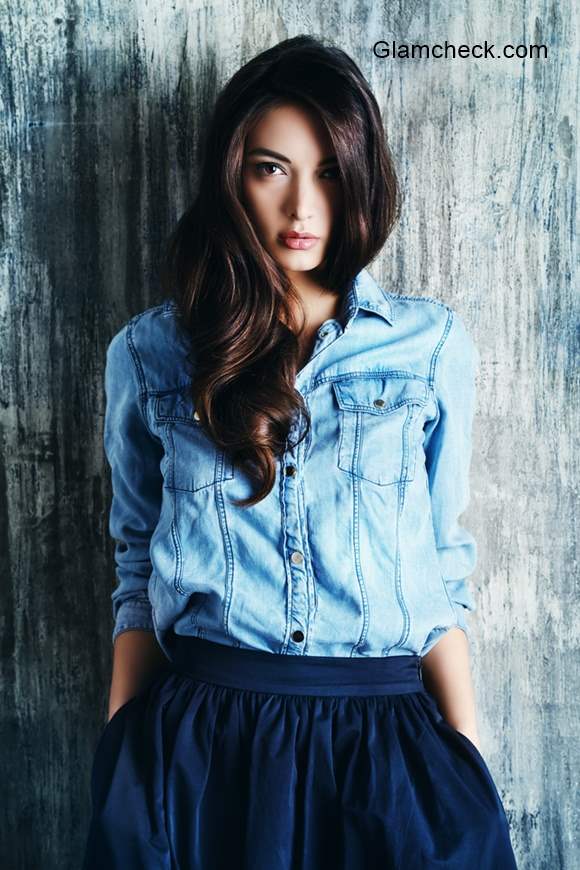 Denim Shirt
We'll show you how to go street chic with your basic denim shirt combined with another 'it' item of clothing, the midi skirt. The style that we picked is a navy blue gathered midi skirt that rests modestly just below the knees. Dark navy and denim blue is a classic blend that is almost impossible to go wrong with!

Denim Shirt with Midi Skirt
The gathered detailing of the skirt makes for a cute and dainty look that contrasts beautifully with the androgynous denim shirt. So tuck the shirt in and leave a few top buttons undone for an effortlessly cool vibe.
To complete the look, step into a pair of pretty silver toned pumps. As for hair and make-up, we say, wear your luscious hair down and go for classic natural look. Stay effortlessly beautiful!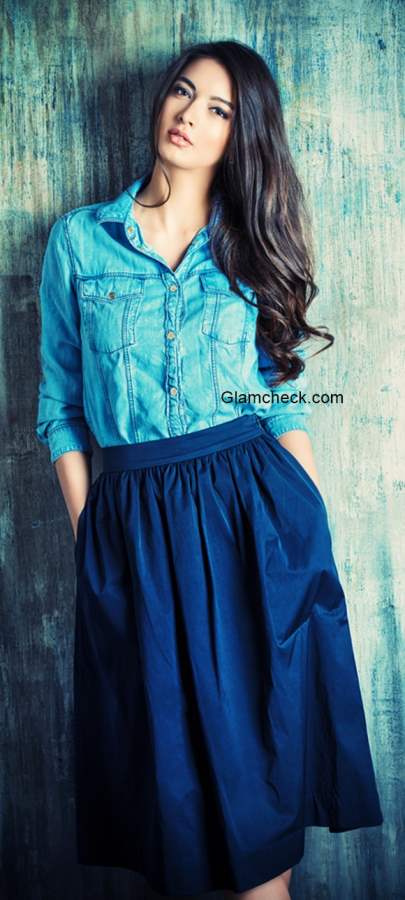 Denim Shirt with Skirt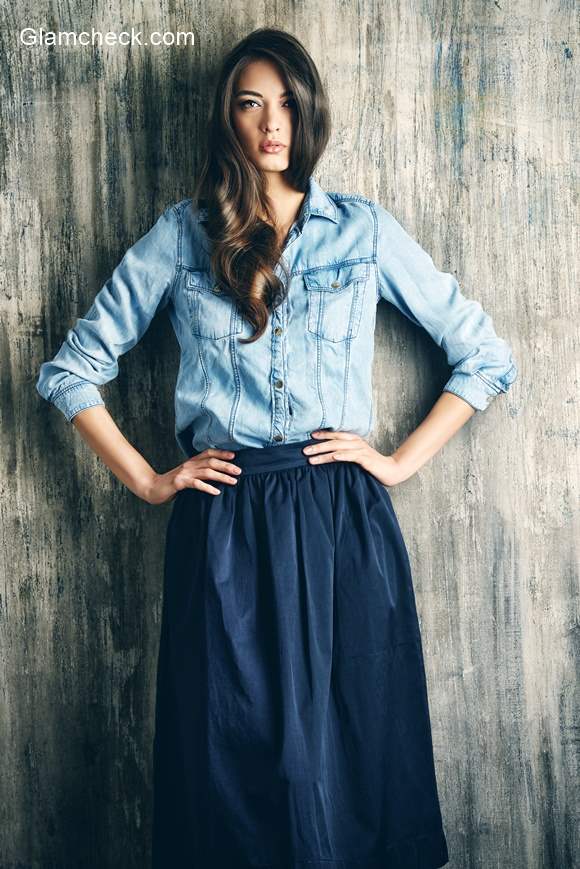 Denim Shirt for Street Chic Look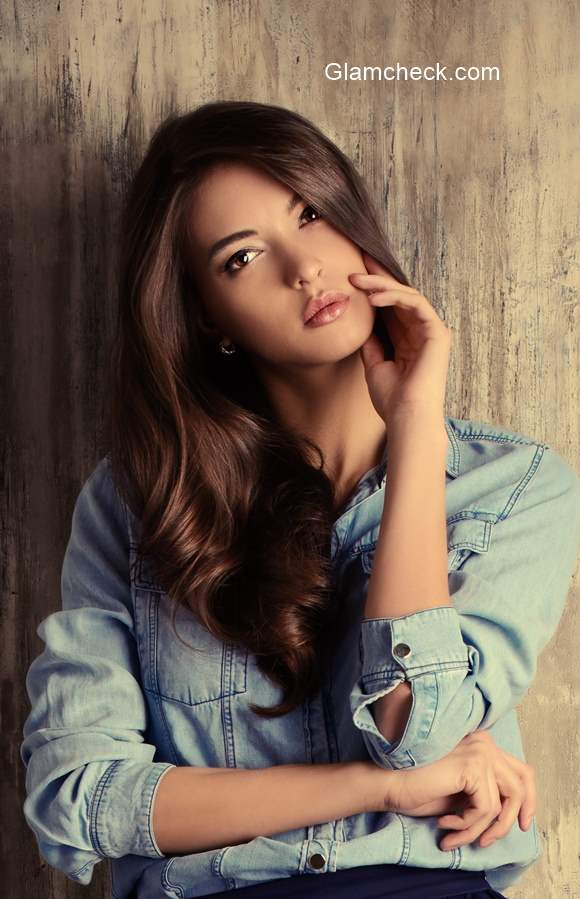 Women's Denim Shirt
Image: Shutterstock