Here's a tricky thing, Cropped pants are one of the trendiest fashion this year and we've seen them on the runway, on street style and even red carpet events. But how exactly do you wear them to office? The style, cut and length are quite conservative but these pants are still not widely accepted as suitable for office wear. Thankfully, times are changing and numerous brands and stylists are offering solutions to incorporate the shorter ankle length trousers as a formal wear.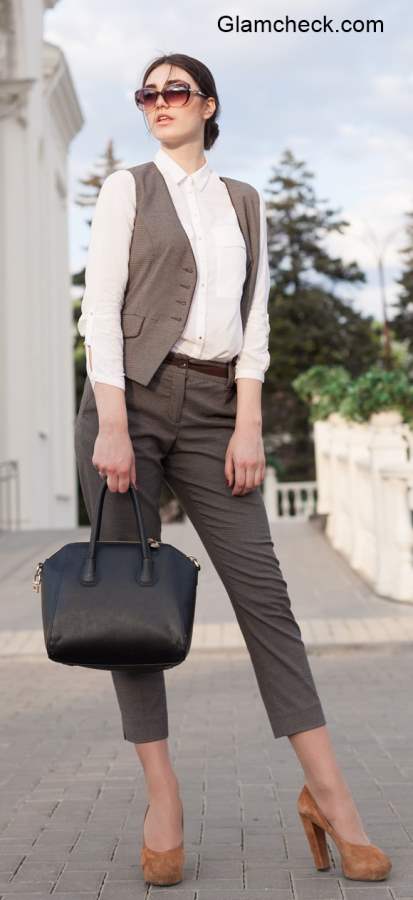 Cropped Pants for office
How to Style Cropped Pants for office
Tip#1: Always select the right cut, style, fabric and color as you would for your normal boot-cut formal pants.
Tip#2: There are now suits available even for the ankle length styles. A matching blazer for colder climate or a waistcoat for a warmer weather will add that needed touch of sophistication and class.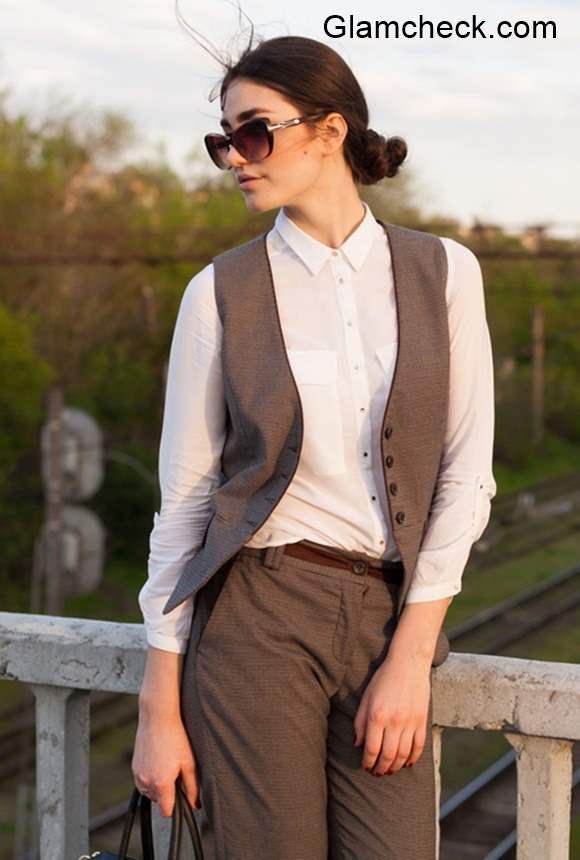 Women's formal wear
Tip#3: Wear the suit with a classic white shirt tucked in. Adding a slim belt will make the outfit appear more crisp and suitable for formal wear.
Tip#4: One could wear the outfit with the standard formal shoes but if you are looking for a more ladylike look, try a pair of tan brown (or nude) pumps or block heels.
Tip#5: Choose a relaxed yet conventional make-up and hair routine, for instance a dewy nude face with a low chignon hairstyle.
Tip#6: Formal wear shouldn't have to be boring; the trick lies in the accessorizing. So pick a sassy pair of retro glasses, grab a classy luxurious bag and you're all set to flaunt your innate sense of style even at your office.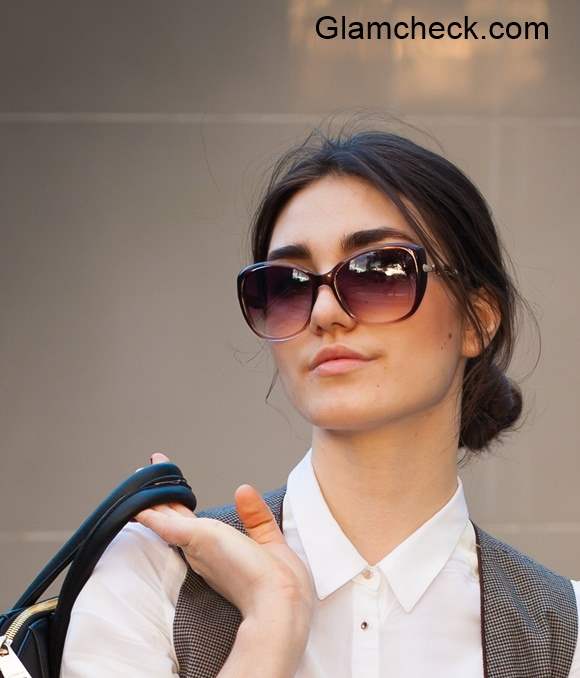 Hair and Makeup for office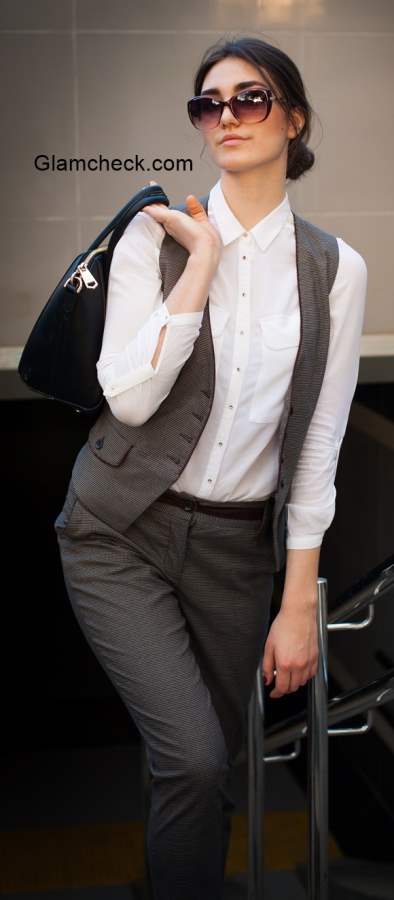 Women's formal wear office
Image: Shutterstock