Are we the only Star Wars fans still obsessed with Princess Leia's Space Buns? Turns out, we're not. Some of the most stylish celebs, to our utter delight, decided to flaunt their own versions of this hair-do at the red carpet World premiere of Star Wars: The Force Awakens held on December 14th in LA, California. Check out style icon Sofia Vergara's uber cool Princess Leia hairstyle.
Moving away from the trademark sleek and strict cinnamon side buns, Sofia went for more relaxed and slightly messy, low side buns.
Create Sofia Vergara's Princess Leia inspired hairstyle at home.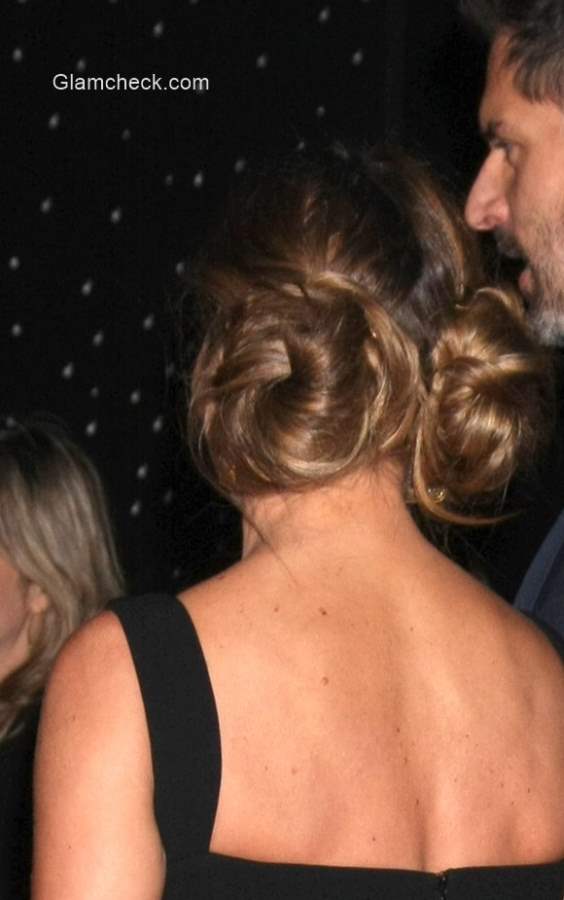 Sofia Vergaras Princess Leia Inspired Hairstyle
You'll need:
Comb
Hair Doughnuts (2)
Bobby pins and hair elastics
Hairspray
Create the look:
Step1: Comb your hair and make a neat middle parting.
Step2: Create two low, relaxed side ponytails.
Step3: Take one of the ponytails and pull through the hair doughnut. Slide the doughnut towards the lower section, leaving few ends of the ponytail such that it spread over the doughnut. Secure with elastic. Now hold the hair-doughnut and start rolling your ponytail, moving outwards and closing in to the nape. You'll end with a doughnut shaped bun. Secure with bobby pins.
Do the same with the other ponytail.
Ps: If you're not a fan of cinnamon buns, just create your favorite style of chignon or bun. You can even go for a braided bun. Believe us, it'll do just fine.
Step4: Carefully tease sections of the hair to create a slightly modern, slept in look. Use hairspray to hold the look.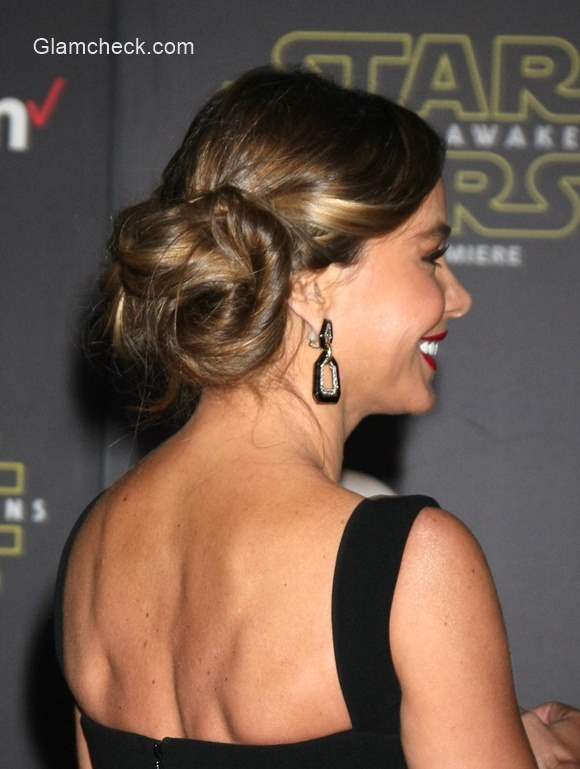 Princess Leia Hairstyle
You're now ready to channel your inner Princess Leia – bold, fearless and iconic.
Image: Shutterstock