It's time to glam up for the biggest night of the year! Be it dark lips, doll-like lashes or glittered lids, New Year's Eve party gives us an excuse to go all out with make-up and try looks that we normally wouldn't wear any other time of the year. That extra time spent on make-up is all forgiven because this last party of the year calls for something memorable. Check out our pick of five makeup and hairstyle ideas that'll help you look your glamorous best this New Year's party.
Mysterious and Modern
A clean nude face with a stroke of intense, dark berry lips will make you look sultry and mysterious. Go easy on the eye make-up and pick a foundation that will bring help bring out a natural and radiant skin. For the hair, a laid-back low chignon will lend an effortlessly chic vibe.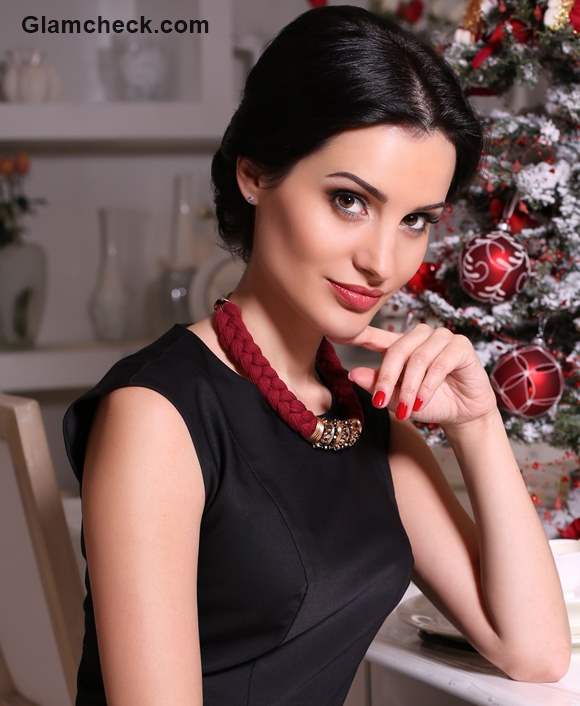 5 Glamorous New Year's Eve Party Makeup and Hair ideas
Barbie Doll glam
Bring out childhood fantasy of being Barbie doll perfect. Well sculpted and clever use of bronzer will help fake a healthy tan. Now arch those eyebrows, paint soft smokey eyes, attach those dramatic fake lashes and top your luscious lips with dollops of gloss. For the hair, you want gorgeous dreamy curls. Your almost-too-perfect ultra glam look is done!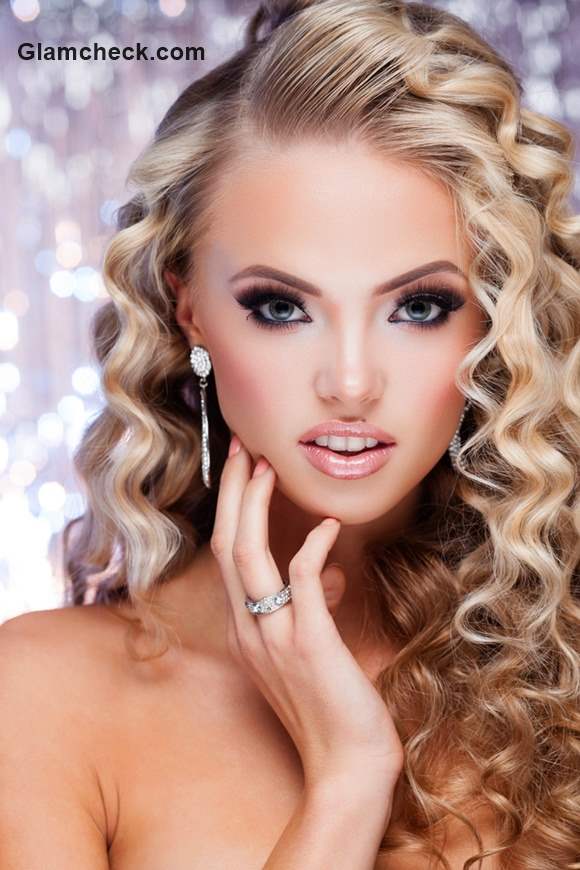 New Year's Eve Party Makeup and Hair ideas
Sophisticated Sleek
Stay on the classy, sophisticated aura with a nude make-up that brings out a radiant glow. Give your eyes a thin well-defined liner and opt for drama with your lashes. The trick here is to get the face contouring right. You can finish off with a transparent gloss for your lips and a sleek middle parted ponytail hairstyle.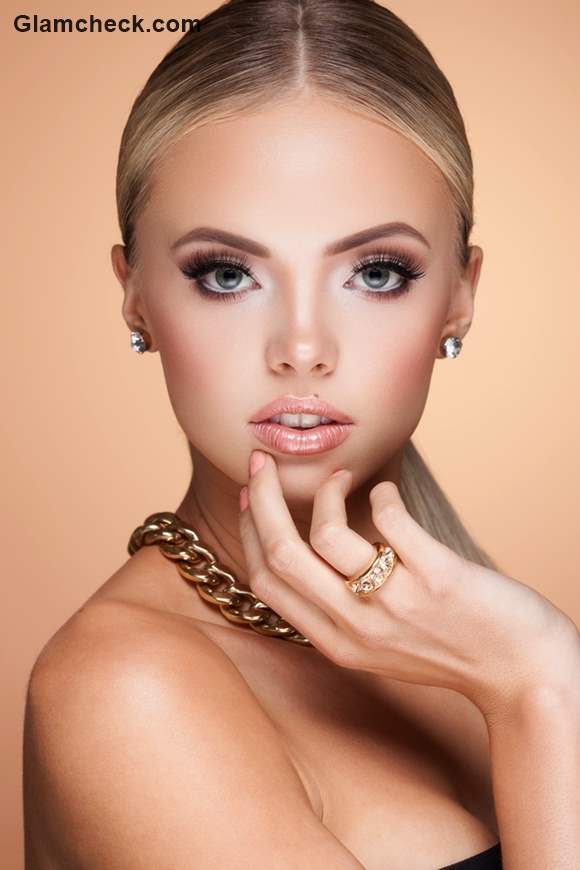 New Year's Eve Party Makeup Hair ideas
Sultry and bold
Smokey eyes and red lips spell sexy like nothing else. To combine the two, go easy on the smokey eyes by picking a charcoal shadow instead of the intense black. This will help bring out the pop of red on your lips without going OTT. A slightly messy hair-do nails the look perfectly!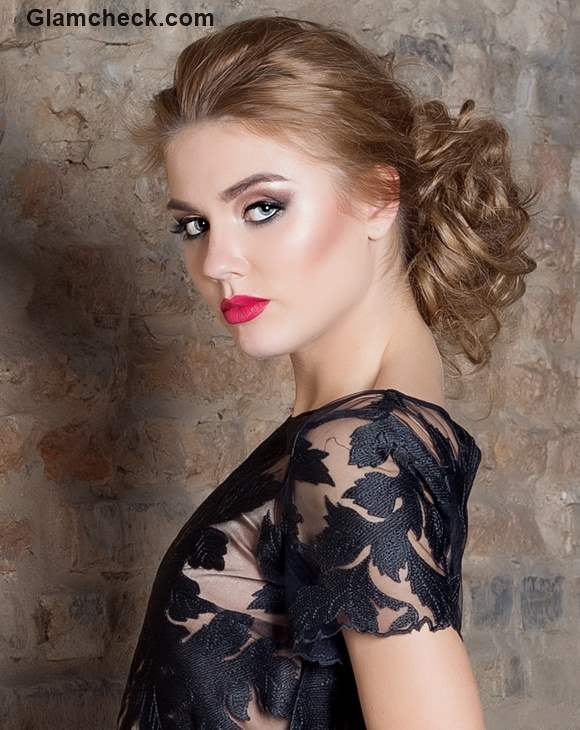 New Years Eve Party look
Life of the party
Nothing like glitters to steal the limelight in a party! Get sexy smokey eyes and dab some silver-grey or midnight blue glitters on the centre of the lids. Now, attach those fake lashes and re-define with a thin liner for a fun party look. A light lip gloss for the lips and a trendy high ponytail completes the look. All set to be the life of the party!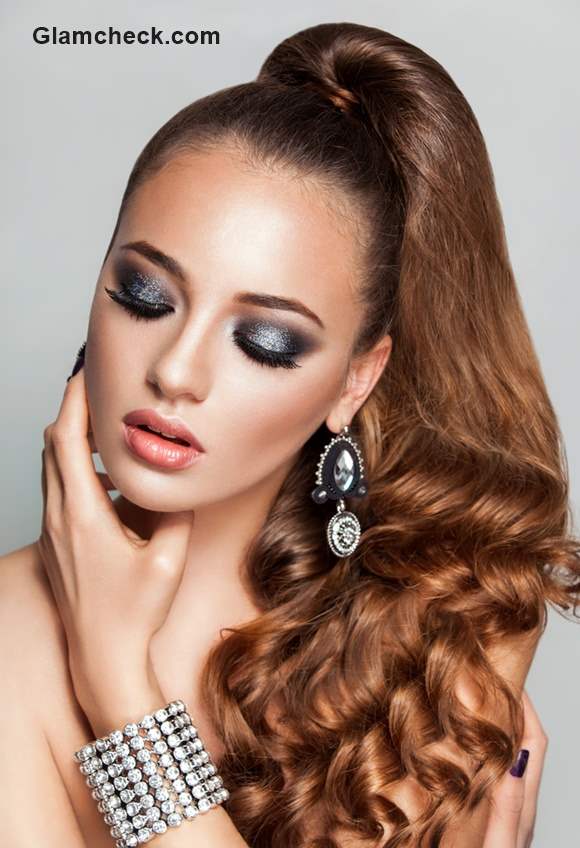 New Years Eve Party looks
Image: Shutterstock