The FOX Winter TCA 2016 All-Star Party took place at the Langham Huntington Hotel on January 15, 2016 in Pasadena, California. As anticipated, we saw some jaw-dropping red carpet fashion from the likes of Vanessa Hudgens and January Jones. Among these, one very arresting outfit held our attention and got pinned as one of our major neckline inspiration for our next fashion haul. Check out.
Neckline Inspiration – Sheer Shoulder Detailing
The particular outfit, a dark blue asymmetric dress, was worn by Julianne Hough. Picked from designer Monique Lhuillier's Fall 2015 Ready-to-wear collection, it is a masterpiece that drew beauty from its simplicity and clever structure. Without the sheer shoulder detailing, it could very well be an off-shouldered flowy, A-line dress. With no visible sleeve or side seams, the only cuts given were around the neckline. Seemingly like a second skin, the tiny star patterns on the sheer fabric added subtle beauty to the solid dark color.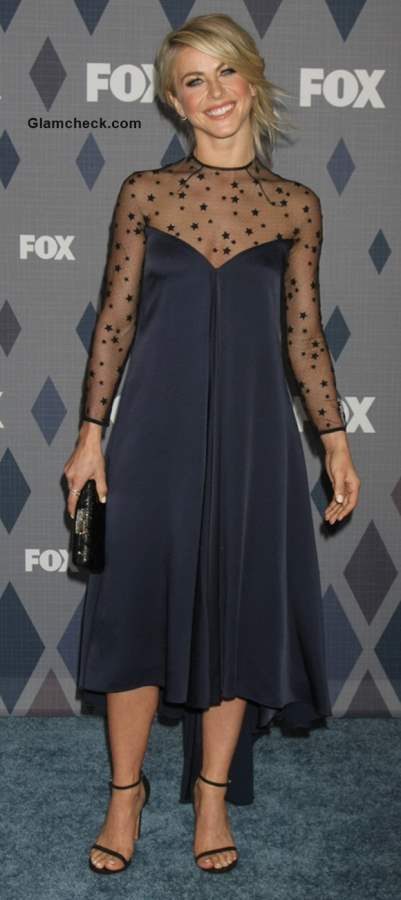 Sheer Shoulder Detailing Neckline Inspiration
Julianne on her part did well by opting for a side-swept up-do hairstyle that drew focus to this beautiful shoulder. Smokey eyes with nude lips and minimal accessories completed her look.
Be it for a fancy top, dress or blouse, this neckline allows one to experiment and show off her well-toned shoulders without revealing too much. One could pick beautiful and interesting patterns on the sheer fabric. And taking a cue from Julianne, leave the neck jewelleries bare to let this remain the focus of the look.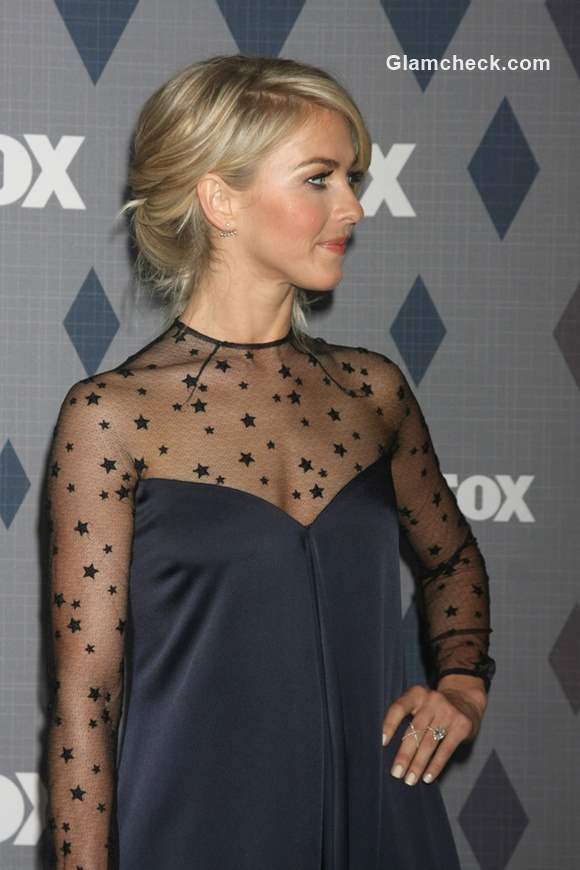 Sheer Shoulder Detailing Neckline
Image: Shutterstock