This summer, make an elegant style statement with Emporio Armani RTW Spring Summer 2021 collection. This summer collection is literally "Ready to Wear" as it encapsulates all the elements that make a comfortable and trendy summer wardrobe.

Fusion of soft, fluid fabrics and neutral colors that move from Gray, beige and almonds to the shades of white and blue gives each garment not just a butter-soft feel and a great fall, but also soothes the eyes of the wearer and the observer.
Here are a few pieces from the collection that we absolutely love: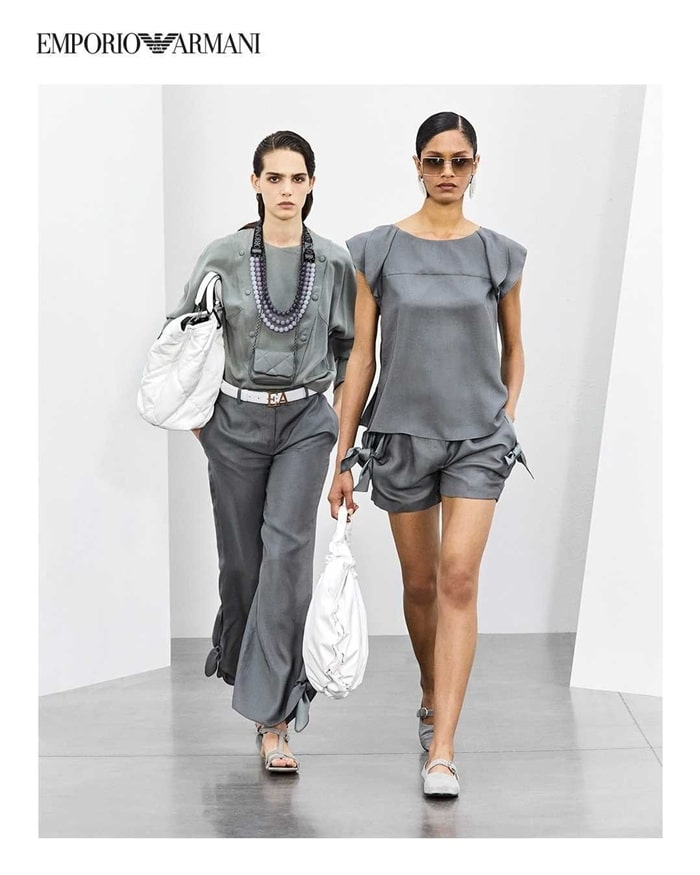 Ready to step out in these elegant summer separates done in muted shades and flowy fabrics.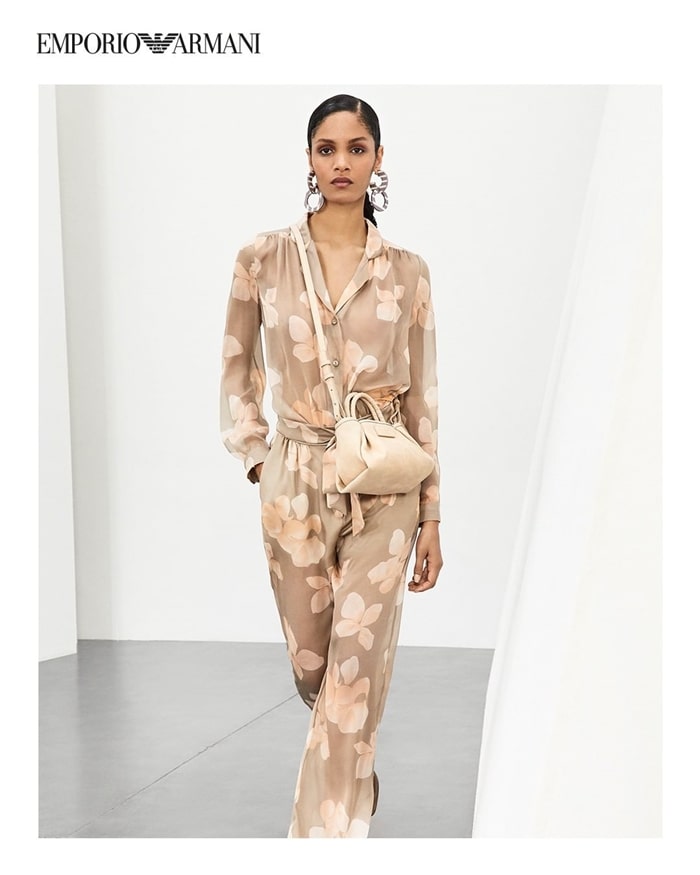 Almond colored breezy jumpsuit done in sheer fabric featuring an overall dainty floral print.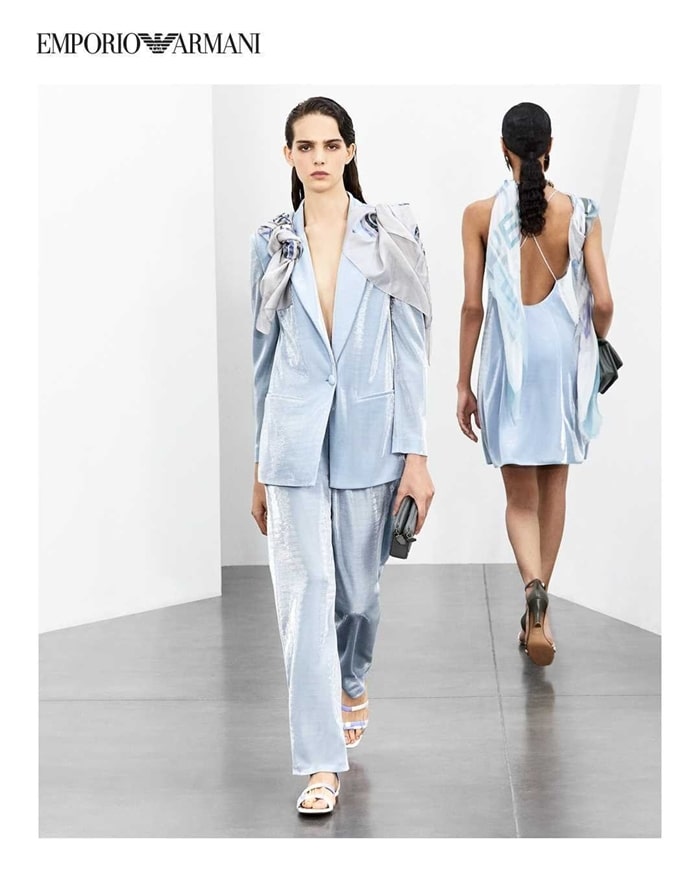 Mini dress and tailored pant-suit in relaxed silhouettes. The glossy texture adds a glam factor to these elegant summer pieces.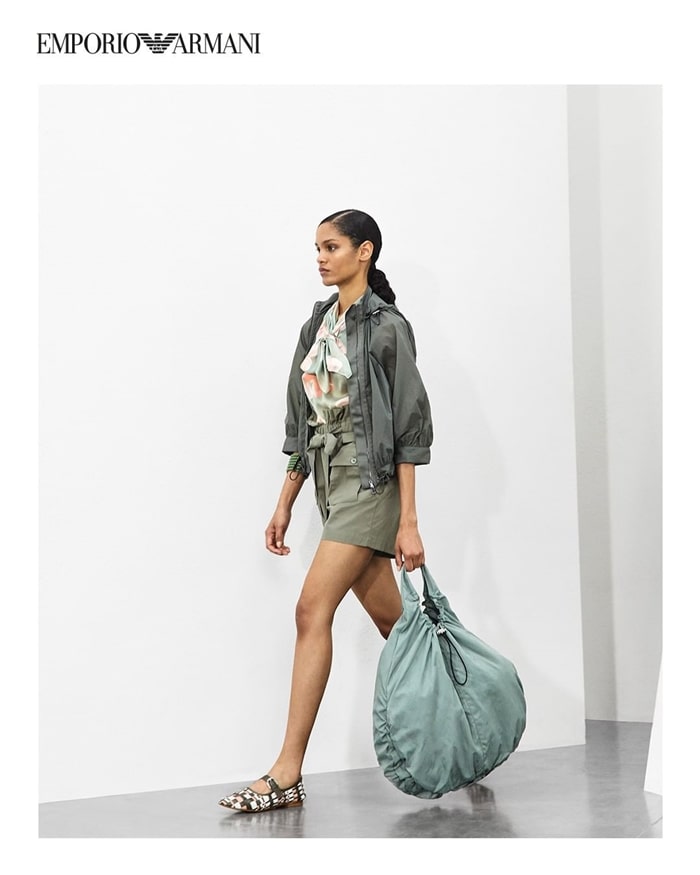 Summer layering that feels feather-light, all day long.
Images: Emporio Armani