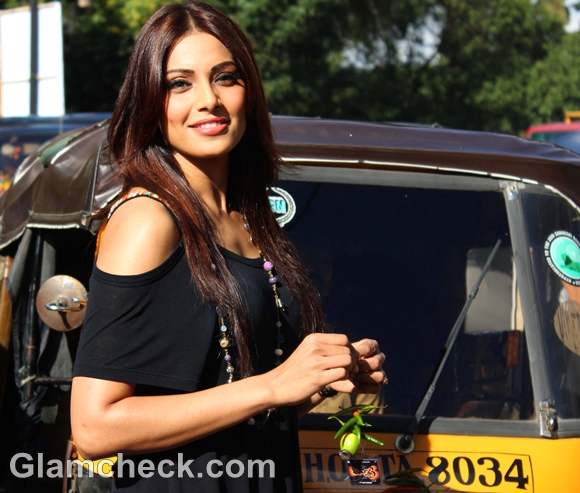 Upcoming film Raaz 3 is much-awaited by horror fans. While promoting the movie in Mumbai on September 1, Bipasha Basu joked around by hanging up a 'nazar battu' (evil eye warder) on an auto rickshaw, smiling mysteriously all the while as if to suggest that the flick was going to be pretty darn scary and she is the only one who knows it. We're guessing that lucky rickshawwalla will never be taking that thing down.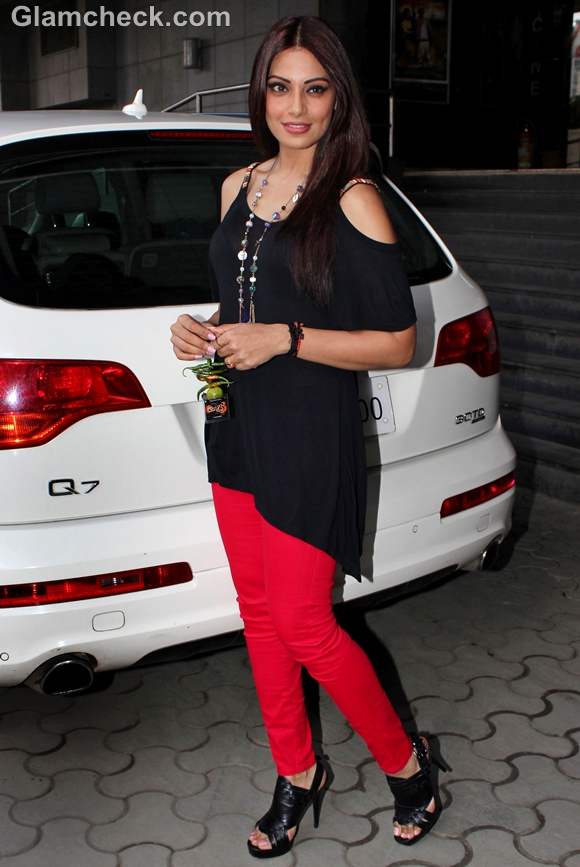 Bipasha's quirky gimmick was a reflection of her youthful ensemble for the day. She donned bright pink leggings and a flowy black top with cutouts on the shoulder.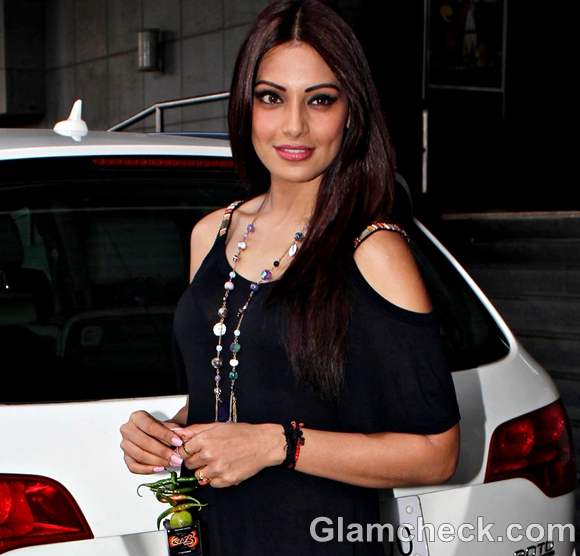 Accessorizing with a long beaded neck piece and black cutout heels, the Bengali beauty completed her look by leaving her smooth highlighted hair straight and loose from a center parting.
Image: Indian Photo Agency