Neha Dhupia is often seen with sultry makeup which looks perfect for day as well as night wear, which makes it very versatile. Following is a tutorial for applying this type of makeup so that you too can get perfect at it.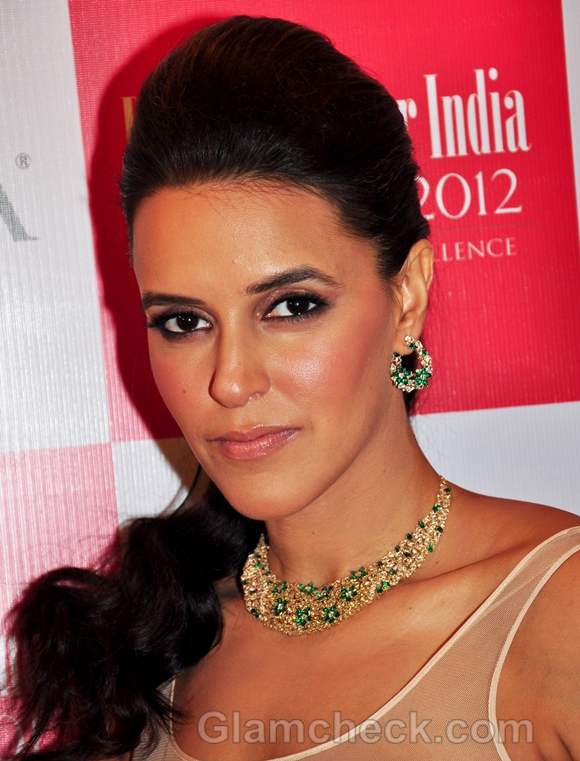 Steps for applying Neha Dhupia's sultry makeup
Start by applying base on a clean face. So, you can apply a foundation which is nearest to your skin tone all over the face.
Take a brownish pink eye shadow and apply it on the upper eyelid. Next, take the same shade and apply it close to the lash line on the lower lid. After this, extend the eye shadow slightly to the outer corner of your eye, to give the appearance of elongated eyes.
Line your lower eye rim with black kohl and apply eyeliner on the upper eyelid, close to the lash line.
Apply 2-3 coats of mascara on your upper eyelashes. Ensure that you apply the mascara on the roots of the eyelashes and lift up the lashes from there with an upward stroke to give more lift to them.
Apply a plum-pink blush on the cheekbones.
Finish with a coat of nude lip gloss.
It is as easy as this to sport this makeup!
Image: Indian Photo Agency