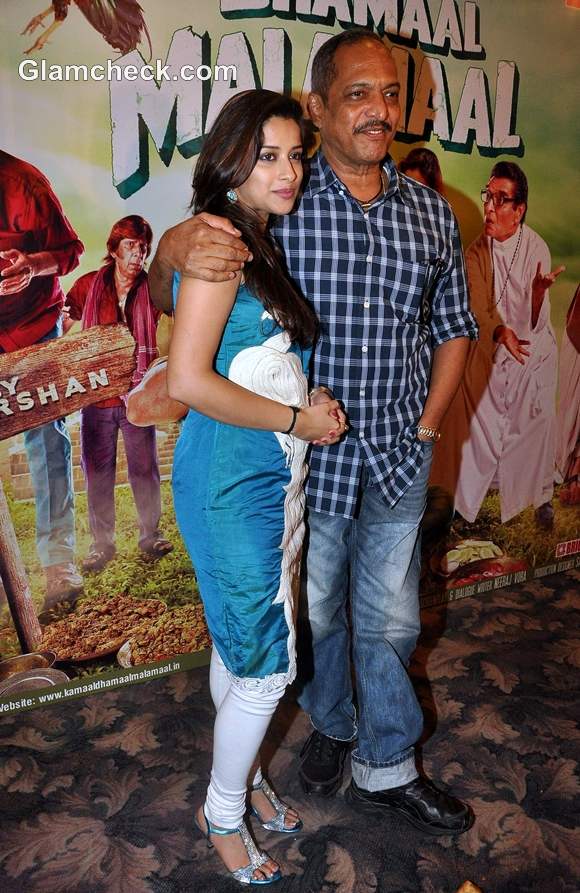 Kamaal Dhamaal Malamaal, an upcoming release by Priyadarshan, is expected to be a complete joyride. The film is also being believed to be a sequel to Malamaal Weekly, released in 2006.the cast of the film includes Paresh Rawal, Om Puri, Anjana Sukhani, and Madhurima Banerjee. However, the film would be different from Malamaal Weekly for it includes more of drama, comedy, and action. The movie is set against the milieu of a Christian village. The movie is scheduled to be released on 28th September, 2012.
Recently, two of the movie actors, Nana Patekar and Madhhurima Banerjee, were seen endorsing their upcoming movie at Dadar, Mumbai. The actors were found having great fun during the promotions. Madhhurima kept herself simple in a blue kurta and off-white bottoms.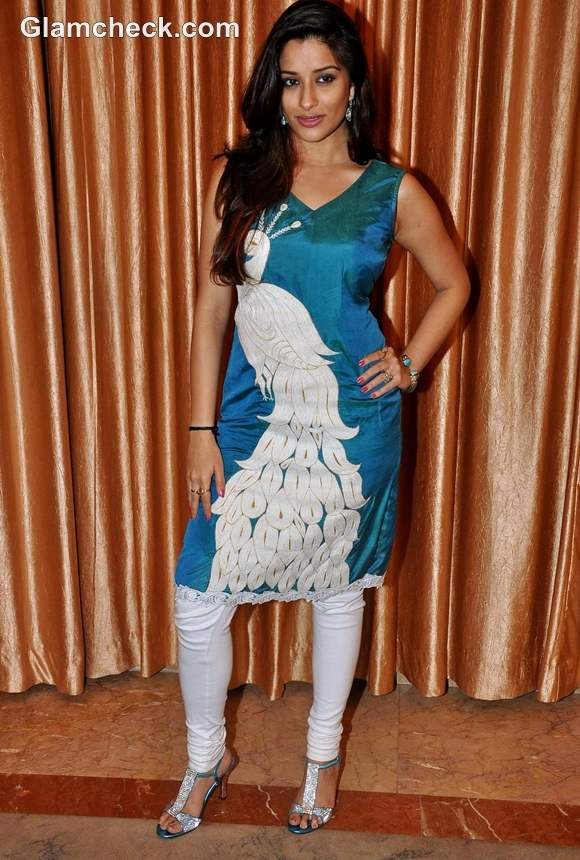 Madhurima Banerjee Promotes Kamaal Dhamaal Malamaal
The movie has been produced by Percept Picture Company, run jointly by Shailendra Singh and Madhhurima Banerjee.
IANS