Karisma Kapoor has always been a style icon. Back in the 90's when Bollywood was low on fashion quotient; she was one of the few stars who propelled the era of wearing "designer clothes in movies" and started the trend of being stylized according to the latest fashion dictats.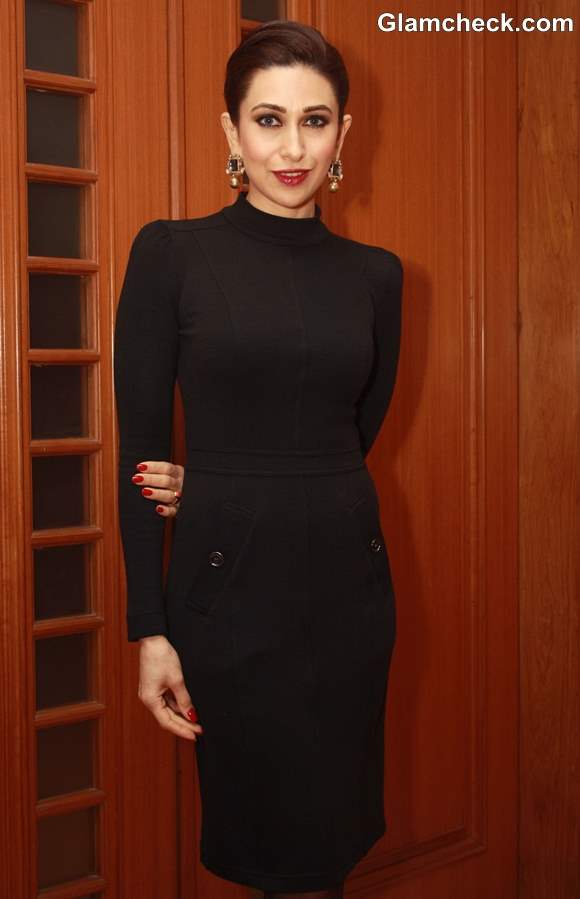 Karisma Kapoor Classic look
At a recently held event she showed us how to look effortlessly classy with her chic take on the classic "red lips and LBD" combo.
Get the Look
You can sport this look for a variety of occasions owing to its timeless appeal, and here we'll tell how to do it yourself.
Hairstyle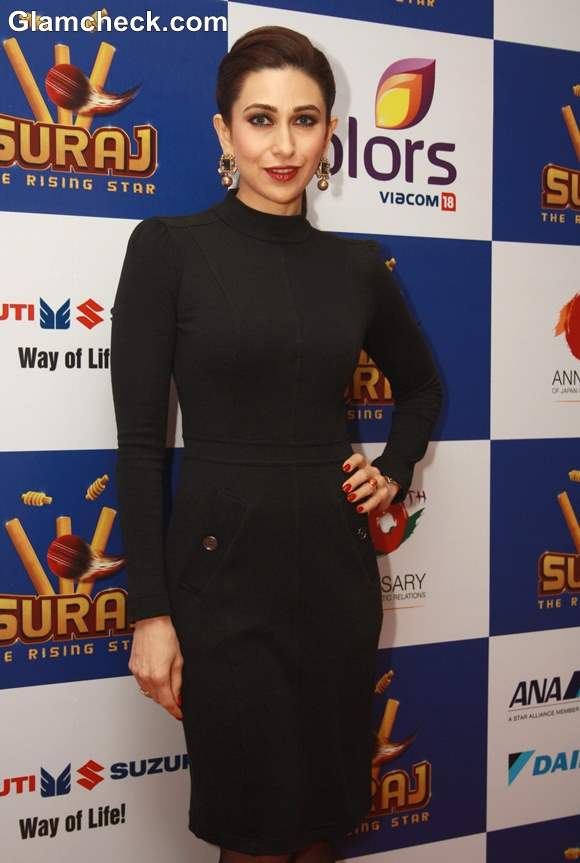 Karisma Kapoor Classic style

Voluminize the front section of your hair with the help of a voluminizing spray.
Brush this section sideways and then secure the hair at the name of your neck with a hair elastic.
Makeup
Makeup Items Needed: Foundation, concealer, eyebrow pencil, brown eye shadow, eyeliner, kohl, mascara, rose blush, earthy-red lipstick, earthy red lipliner.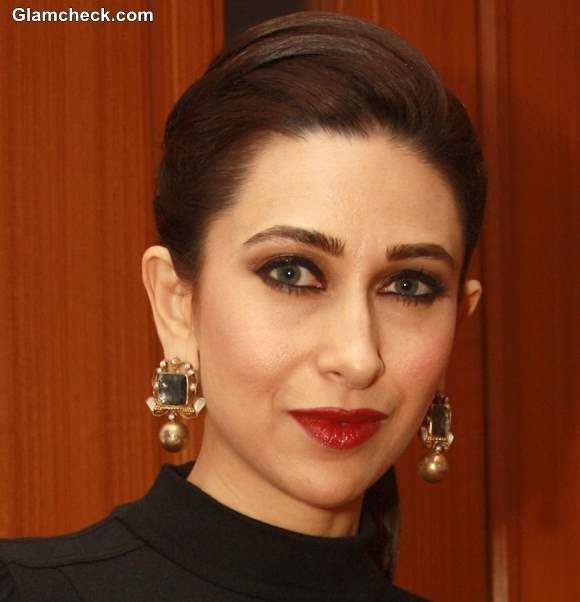 Karisma Kapoor Classic Makeup Red Lips
Base:

Start by applying the closest shade of foundation that matches your skin tone to your face. This will help to give an even appearance. You can use a concealer if you want to hide blemishes or pimples.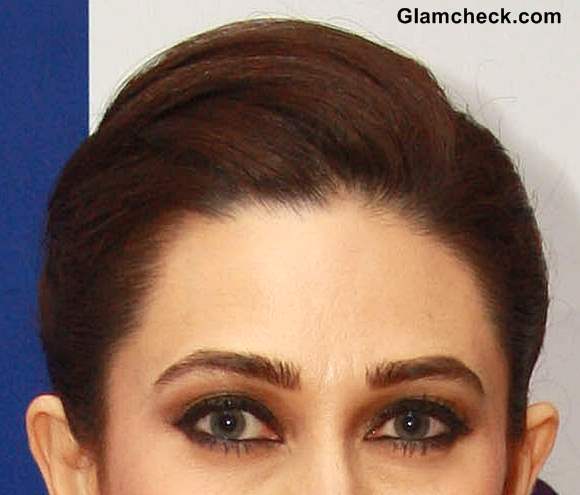 Karisma Kapoor Eye Makeup
Eyes:

Fill in your eyebrows evenly with an eyebrow pencil to darken them, however ensure that they look natural and not "too filled". Next, take an earthy brown shade of eye shadow and apply it evenly all over your upper eyelid with an applicator. Take the eyeliner and draw a thick line from the inner part of the upper eyelid and extend it towards the outer corner. Use kohl to line the lower eye rim and smudge it a bit along the lower eye lashes. Apply two coats of mascara on the upper and lower eye lashes.
Cheeks:

Suck in your cheek and apply blush along the "sucked in hollow part".
Lips:

Apply the lipstick evenly on your lips. Next, line your lips with a lip liner. It is better to line your lips after applying the lipstick than before, because it gives a more natural look.
Getting this hair and makeup is as easy as that. So, get ready to turn heads wherever you go with this classic look. Don't forget to send us a few snaps of yourself!
IANS