Just because the temperature is at melting point doesn't mean you have to compromise on style. Model Alesia Raut showed off her summer style during the Femina Festive Showcase June 2014 in Mumbai, India on June 27, 2014.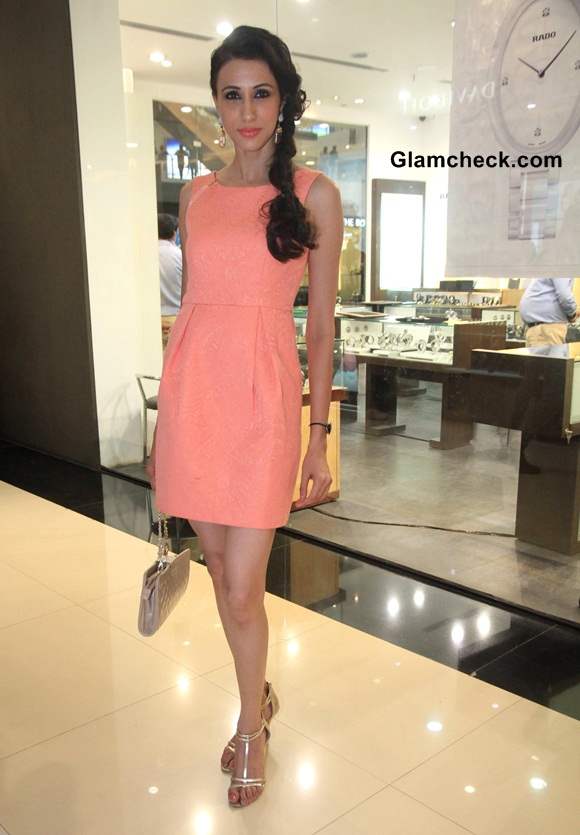 Summer Style Inspiration – Alesia Raut Ups the Heat and Glamour in Peach Dress
Alesia was sophisticated in a short peach dress with gold zipper detailing on the shoulder. It's a pleasant little number that radiates a summery feel but not a very overwhelming one, making it just right for this in-between-summer-and-monsoon time of the year.
She took her cue from the gold detailing on the dress to accessorize – gold strappy heels, a gold purse and gold dangle earrings that elevated the vibe of the simple outfit. A peach lippie, smokey eye makeup and side braid completed the ensemble.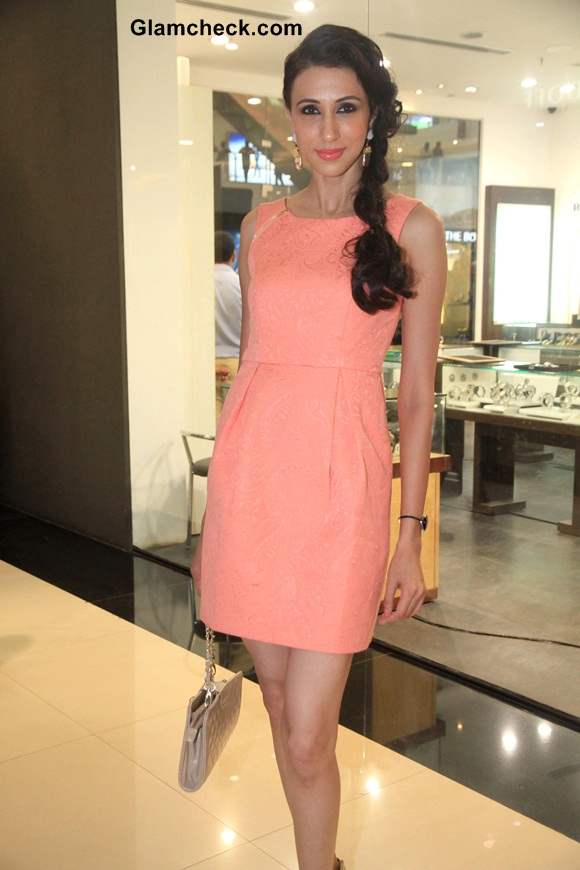 Summer Style Inspiration – Alesia Raut
This is a lovely day or night summer look with plenty going for it. It can be dressed up or down, the versatality making it a very appealing look for the season.
Get the Look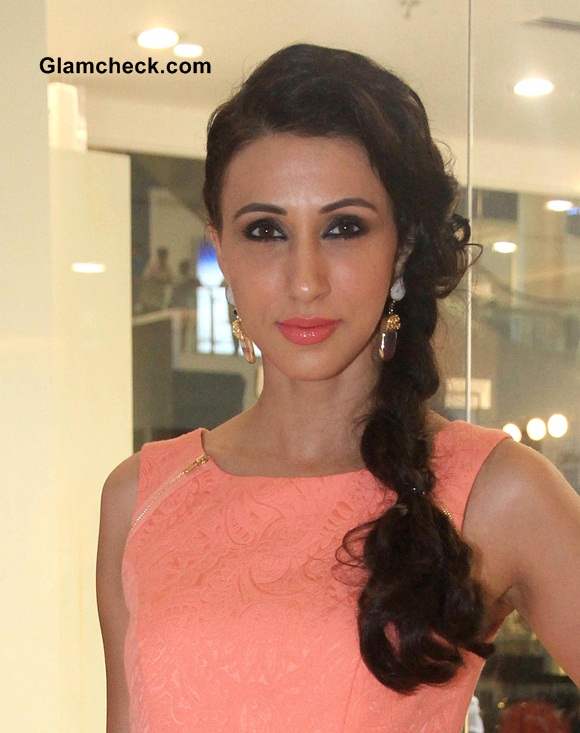 Model Alesia Raut
Pick a dress that fits you well and make it a colourful one. Instead of sticking to your usual black or nude pumps as is the fashion nowadays, switch to a metallic gold or silver pair with just a little bling to match. For day or night, you can add a blazer to tone down the vibe and take it off when you're ready to party.
Makeup plays an important role here and will determine the feel your look gives out. The heavier eye makeup is stunning for the night but should be used with care during the day. Don't forget a bright pop of lip colour to round out your look. 
Summer Style Inspiration 2014 Alesia Raut
Solaris Images