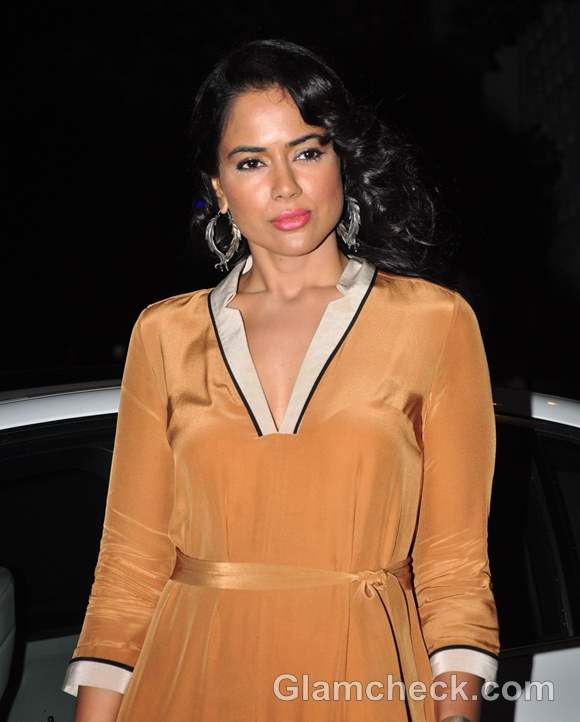 Bollywood actress Sameera Reddy painted a classy picture as she attended the launch of Dr Akshay Batra's book "HAIR- Everything You Ever Wanted to Know" in Mumbai, India on September 5.
Her look
Elegant
What she wore
Sameera is quite the fashion-savvy diva. Her personal style reflects not just the current trends but also her own highly-tuned aesthetic sense.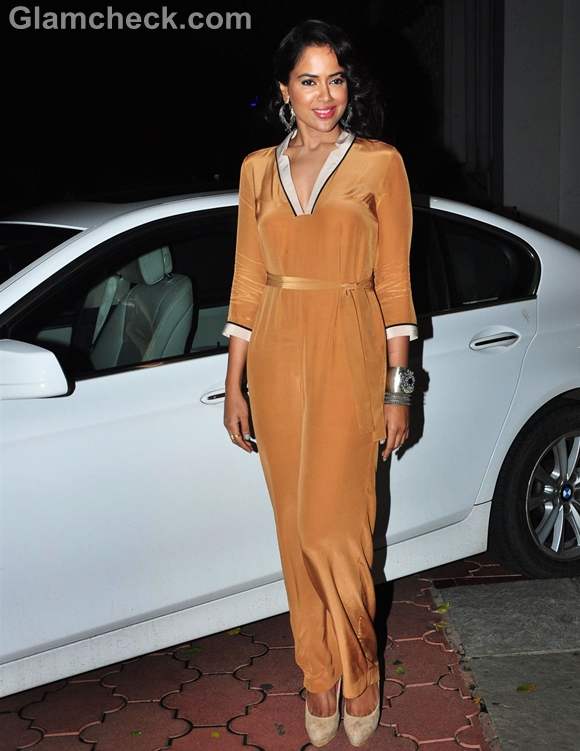 For this event, she was clad in a full-sleeved, camel-colored jumpsuit with off-white bands edging the hem and the V-neckline. The fabric was smooth and flowed over her body with exquisite sensuousness.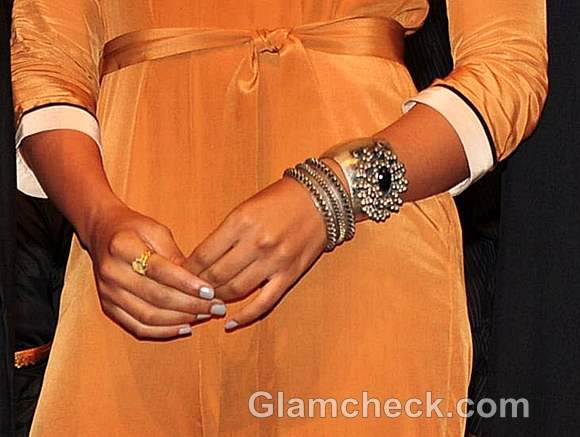 The accessories she chose added both ethnic and modern elements – nude pumps, leaf-shaped dangle earrings, and two thick oxidised-silver cuff bracelets.
Her hair was styled in curls and the only makeup the sultry beauty resorted to was pink lipstick, mascara and a bit of eye liner.
Get the Look
Depending on the cut, the feel of a jumpsuit can range from glamorous to modest to downright dowdy. If you pick the right style, you'll be making fashion news in your social set.
How and where to sport the look
Again, where you can sport this look depends primarily on the type of jumpsuit you have and how you accessorize it. From clubbing and dinner parties to shopping and brunch, you can find a jumpsuit for any occasion.
Image: Indian Photo Agency