A Sabyasachi look never fails to impress, it's also well known that Sabyasachi Mukherjee has often come to the rescue of many a Bollywood actresses who badly needed fashion advice. Thus during the designer's show at the Lakme Fashion Week Summer Resort 2015 in Mumbai (March 17, 2015), a bevy of gorgeous Bollywood celebs turned up sporting Sabyasachi designs (quite obvious). It's now time to check out the celebs' style quotient.
Kajol picked up a pastel pink contemporary suit featuring an unconventional drape and an embellished cuff detailing. What we love most is the styling; skipping the neckpiece, she picked a pair of chunky Roopa Vohra earrings to compliment to the suit. Classic centre parted up-do hair worn with flowers and flawless make-up completed the look. Gorgeous!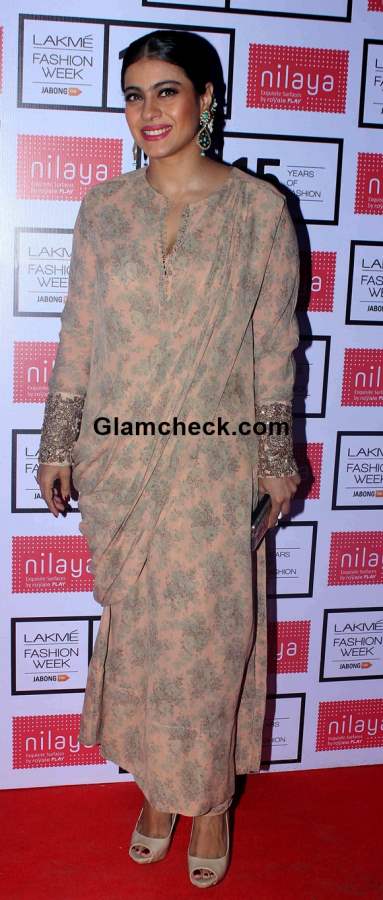 Sabyasachi 2015 LFW Kajol
We're certain Sridevi was in the mood for something elaborate and dressy, as she picked up a printed saree and heavy floral embroidered blouse. Bottega Veneta clutch, diamond earrings, dramatic eye lashes and dark red nails completed the look. She looked fantastic and she carried the look with an air of elegance but it's slightly overdone, those chunky earrings woudn't be missed.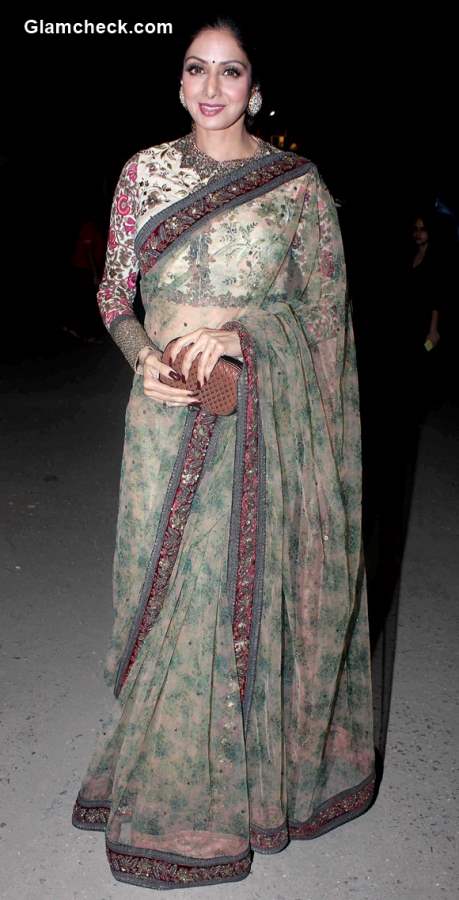 Sridevi at Sabyasachi 2015 LFW
Kalki Koechlin showed her support to the designer's collection in her unique way, not only did she wear a look from the collection but also styled it up in the 70s look. Love the headscarf and neckscarf, it's oh-so-retro. Quite clever of her to have kept her make-up bare. It's not everybody's cup of tea, but considering its a celebration of retro and it's Kalki here, we think she did great! Love!
Sabyasachi 2015 LFW Kalki Koechlin
Channelling a 70s look like Kalki, the beautiful Deepika Padukone chose a floral print maxi with long sleeves. A full print dress, messy styled wavy hair left open and heavy make-up with dark ox blood lips, honestly where do we look? The overall look turned out to be so busy; Deepika's pretty face was lost somewhere amidst all that was going on. A sleek centre parted hair or an elegant up-do would have made such a huge difference, it's a pity.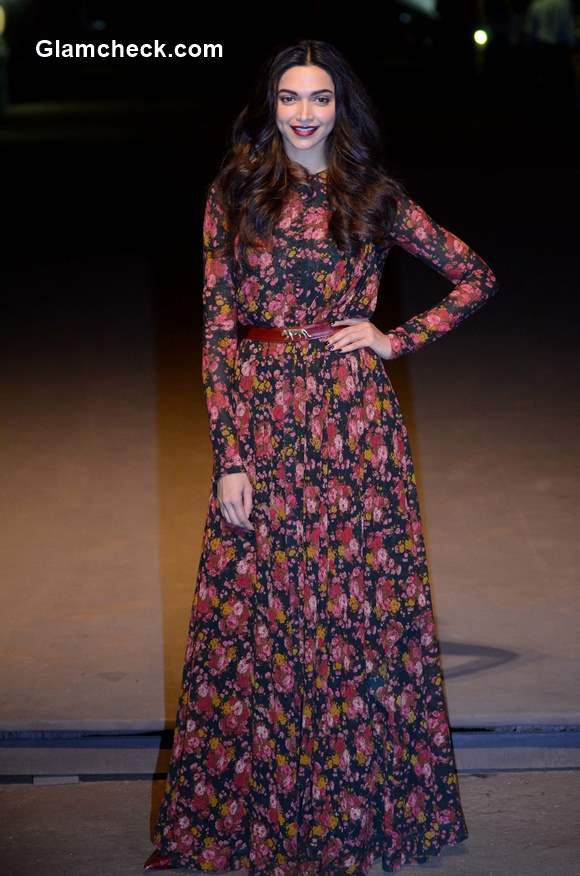 Sabyasachi 2015 LFW Deepika Padukone
Divya Khosla also picked up a full floral print dress featuring an embellished bodice. She styled her hair in a wavy up-do that did well to showcase the ethnic FabIndia earrings, it looked great against the floral suit. We wish she had toned down the make-up a wee bit, but then, we have to say, Divya looked absolutely gorgeous.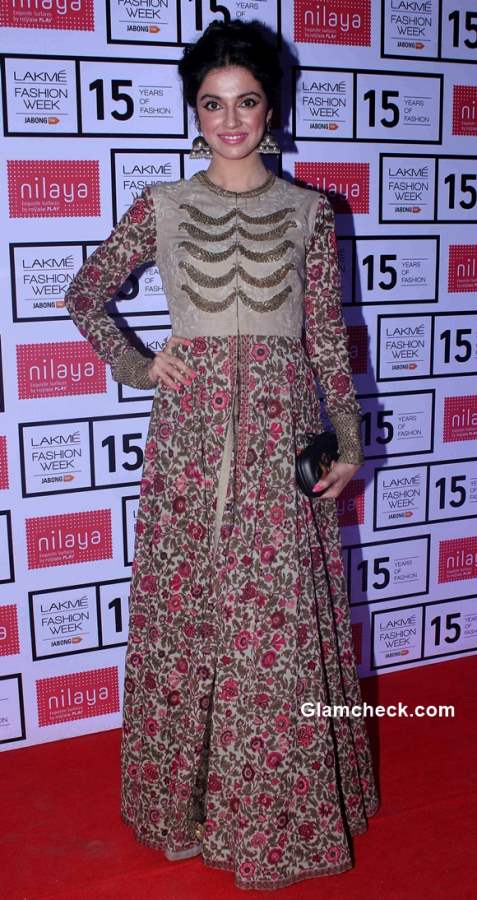 Sabyasachi 2015 LFW Divya Khosla
Moving away from the myriad of prints, Rani Mukherjee gave us a breather with her subtle black and white saree which was embellished with elaborate gold embroidery. With understated Dior earrings, light sun-kissed makeup and long wavy tresses, this look had Rani written all over it. And of course, we didn't miss out that subtle and clever 70s vibe that she brought to the look, check out her high winged eyeliner and the oh-so-retro cat eye glasses. Rani has, hands down, got our vote for the best dressed celeb at the Sabyasachi show.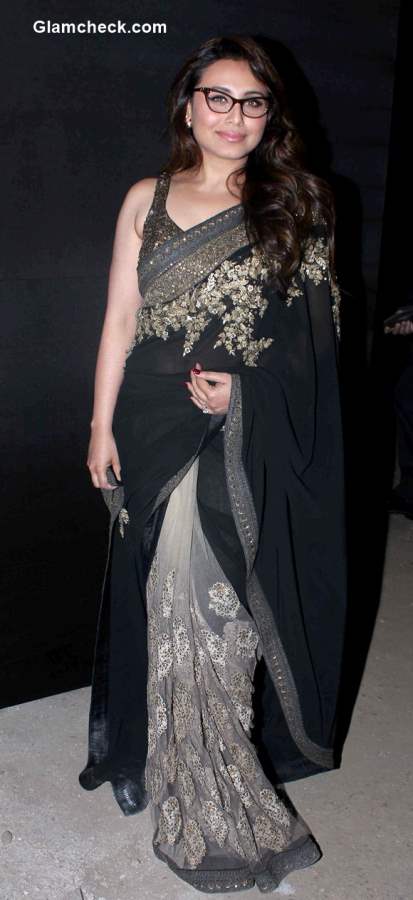 Sabyasachi 2015 LFW Rani Mukerji
Solaris Images